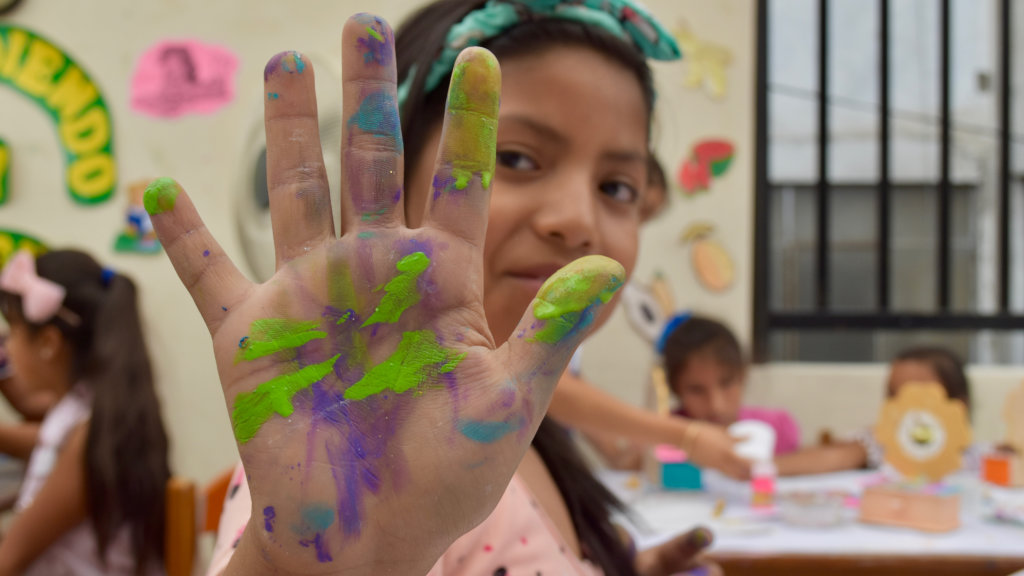 "When I was 9, I came to Lima from a remote community, very up high in the Andes, looking for better living conditions. I started working in a house. I felt invisible and felt that everything around me turned dark. I lived a nightmare in the houses where I worked: I experienced harassment and abuse. I don't even want to remember... I was just a girl, I was afraid, I didn't know what to do and I wanted to scream all the time... but I held on.
I didn't know who to tell what was happening to me, or if they would believe me. I also felt guilty, I had that feeling entangled in me and I felt trapped. I thought about going to talk to a policeman. But the policeman would have told me to leave the house… and where could he go? I was a girl, Andean, Quechua-speaker. I would have ended up living on the street.
And this is still happening in this country! Girls who work in a house as helpers are harassed, abused... those girls are invisible!"
This is the story of María (we changed her name and her photo to protect her privacy) and many other girls and women who start working as child domestic laborers. For them, it is very important that La Casa de Panchita, stays open, as it is a safe place where they can share their experience, learn about the rights of domestic workers and gain the strength to fight for them.
Thanks to you, La Casa de Panchita continues to provide services to girls and women who need them! Thank you!
Sincerely,
Blanca Figueroa