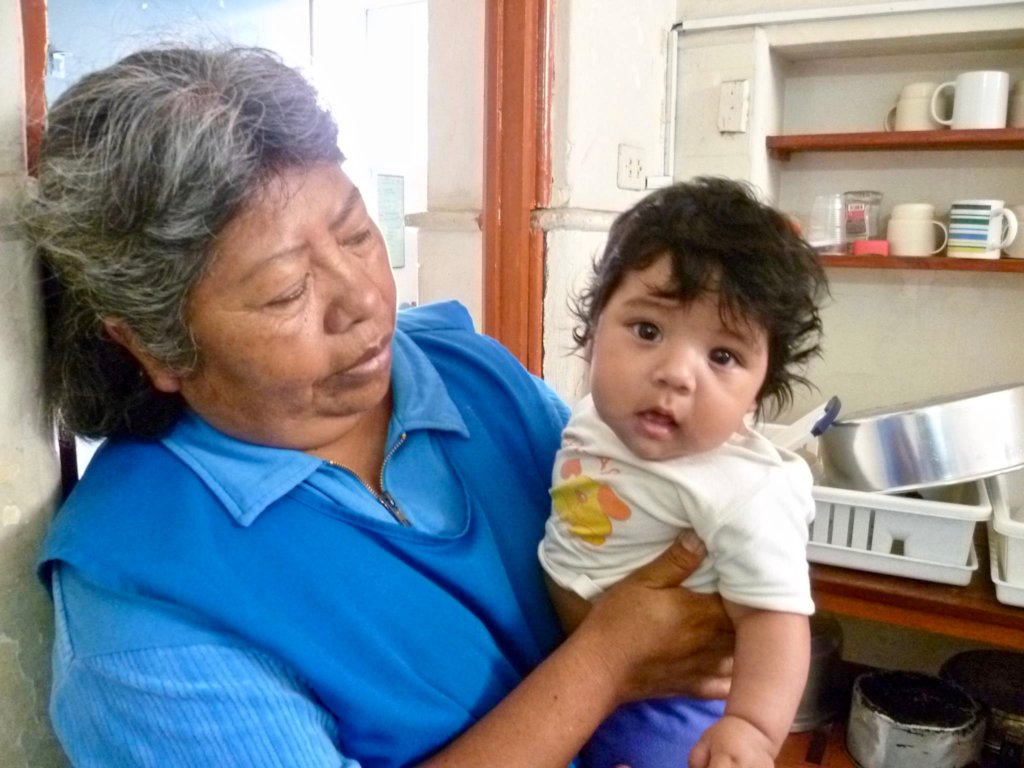 She is Juana, but everyone used to call her Juanita. Juanita is the older sister of 12, she is a mother, grandmother and a good companion. For 19 years, Juanita worked in the same house. At first, she did what is called "all service", until one day her employer became pregnant. Five weeks after giving birth, her employer went back to work and her husband never stopped working very late. Then Juanita started taking care of the baby and had no rest. She went to work at 9 in the morning, but never knew what time she would be off.
A year ago, Juanita's 38-year-old son died. Juanita wanted to continue working, but could not. The sadness would not allow it. She felt bad for all the time she had lost with her own son.
A after her son's passing, Juanita arrived at La Casa de Panchita, where she attended labor rights workshops and learned that she is entitled to a fixed schedule, as well as to social benefits and bonuses. Now she has a written contract and can spend time with her own family. Juanita feels safe and is happy to have known of La Casa de Panchita. She still feels responsible for the people he works for, but she also takes the time to be with her family. Now everyone calls her Juana, no longer Juanita. And she likes it.
Juana is one of the hundreds of women who every year learn what their labor rights are, what social benefits they are entitled to and who improve their living standard, thanks to the training provided by AGTR. You can help women like Juana improve their income, avoid exploitation and spend more time with their children.
We would like to thank you for your support and we wish you and your families a merry Christms and a wonderful new year!
Sincerely,
Blanca Figueroa