After months of reduced programming in Kampala due to Covid-19 lockdowns, things are finally beginning to normalize a bit in Kampala. While schools are still closed nationwide in Uganda, outdoor sports are legally back, and our staff and youth have done an amazing job adjusting to the short-term, new-normal at our Refugee Youth Center.
Since June, we have been running modified football sessions with our youth in small groups at the football pitch. With special permission from local and regional government leaders, community leaders and the Uganda Police, SWB one of the only programs in Kampala allowed to publically engage in football activities. Even the professional clubs were not allowed to train! Our sessions followed very strict Covid-19 safeguarding rules including temperature checks, small group sizes, social distancing, sanitizing equipment and specially designed and tested activities. However, due to these strict rules, we were only able to work with our older youth, 14-19 year olds, in this space.
In late September, SWB finally welcomed back its youngest participants after 6 months away. This group of nearly 100 6-10 year-olds were some of the worst impacted during the pandemic. Due to their tender age, they did not have the freedom to roam around that their older siblings do, and thus, were confined to the home for long periods of time with few activities. Given this our coaches designed a series of fun 3-hour sessions within the security of our Youth Center for this enthusiastic group. Each session includes team-building games in small groups, craft class, and a professionally led dance fitness lesson (think Zumba for little kids!). Having these youth back with SWB each day has really energized our SWB Team!
This October, the program will host two new projects as well. First, as a part of the Fare Network's Football People Weeks, we will be hosting a formal, beginner-level referee training for 20 community youth. The training will be facilitated by the national federation, FUFA, and will provide beginner certification for 15 young women and 5 of our senior boys. Following this training, SWB Senior Coach Fahaby will launch a project, a part of our on-going Global Goal 5 Accelerator, that will train 13 of our senior girls in football coaching and how to be role models in the community. The training will include an intensive 3-day training module, followed by two months of hands-on coaching training with Senior SWB coaches. We can't wait to follow the progress of these girls throughout the Fall season!
To learn more, follow along on our Instagram and Facebook as our team in Uganda kicks off these amazing new projects!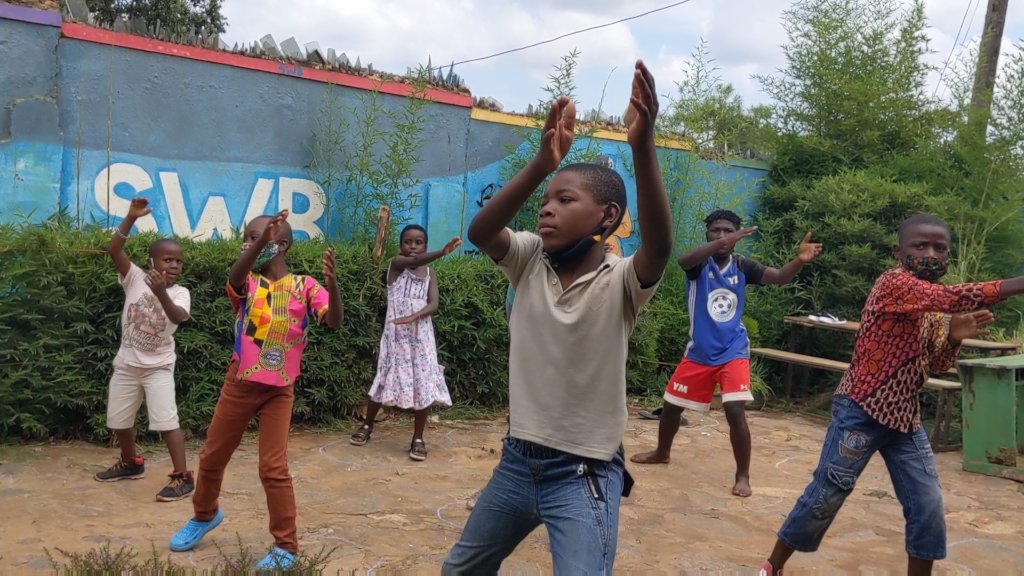 Links: