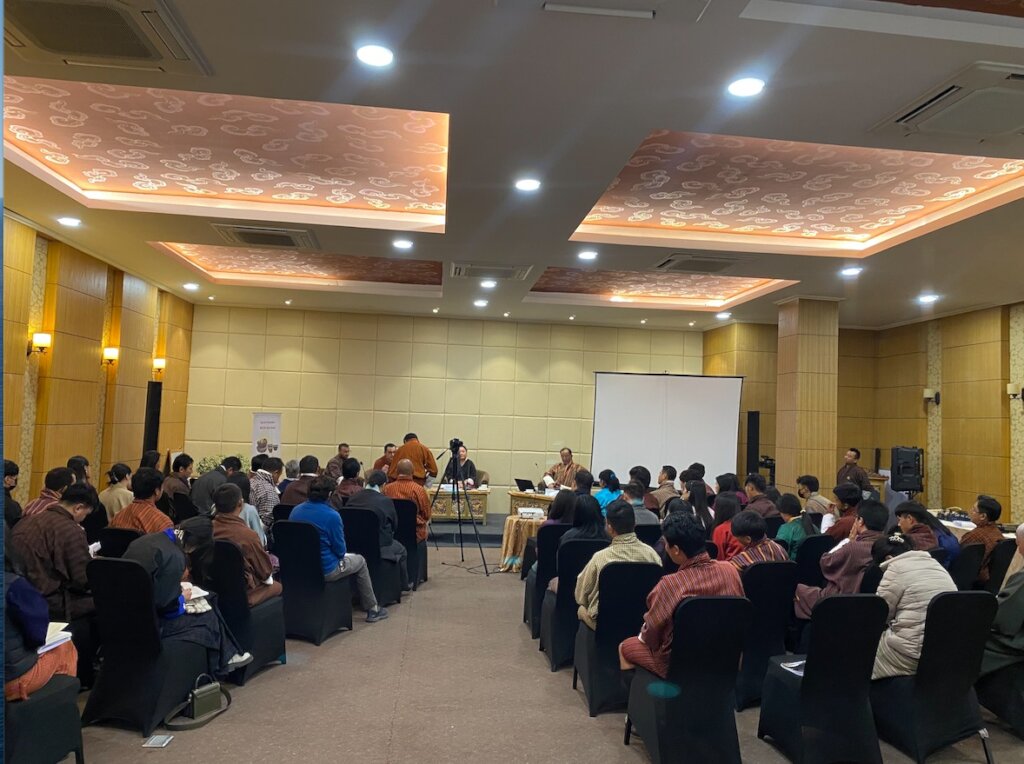 The Druk Journal Conversation on Local Government
The Druk Journal Conversation on "Local Government" was held on 7th December. Students, faculty, political party representatives, local government officials, CSO members, government officials, and members of the media attended the conversation.
The Country Director of Helvetas highlighted the complexities for decision-makers when "efficiency and cost reduction," a pragmatic approach to consolidating gewogs (counties) comes in conflict with the history and cultural identity of communities.
In light of the current state of the economy, a media person proposed how Local Governments can play a role in promoting tourism in the country.
A lecturer of The Royal Thimphu College shared how a supposed apolitical forum at the Local Government level — Dham Ngoi Zomdue — has become political in practice and signs of corruption are emerging at the grassroots.

Capacitating CLCS Students to Engage with Local Government
A 4-day training on GNH-based community analysis tools was organised by BCMD for the College of Language and Culture Studies. Thirty-five CLCS students participated in the training.
The training was organised to equip the students with the skills of planning, understand the importance of data and to reflect on their role in community planning and development.
After completing the training, a BHS second-year student, shared "I never felt my input as a youth was vital for the community's development. I will look for ways to participate and contribute to my community so that all the youths in my community are heard and represented."
Youth Summit in Eastern Bhutan
31 youth from four different schools in Trashigang took part in a five-day learning experience where they explored their roles as youth in their community, discussed issues that affect their generation, and learned how to get involved in the development of their community. The Summit shed light on how to engage young people in the decision-making processes and empower them to participate as active members in their community's development
A student of Udzorong Central School said "I never assessed Public Services and was unsure how to rate them as I never reflected on it. However, now I am aware of public services in our own community and how to analyse them; I can use this lens to learn about these services and also assess them to provide feedback to the elected leaders."
The Summit highlighted the importance of young people and adults working together towards a common goal on community development.
Bhutan Democracy Forum - Media influence on upcoming General Elections
On the eve of the fourth general elections, the 2023 Bhutan Democracy Forum on Media and Elections was held on 13th January. The forum was attended by 50 participants including a member of the parliament, local government leaders, political parties, government officials and media personnel.
The forum highlighted collaborations between government agencies, civil society organisations and tech firms as a key to fighting misinformation and disinformation during elections.
The forum highlighted challenges in accessing information that undermines the mandate of the media to inform the public and the ill-preparedness of youths to partake in democratic processes aside from making informed choices of their representatives.
Youth Initiative: Learn about Child Rights
For the first time, children with disabilities and monks attend the Youth Initiative Camp with other young people (a total of 21) to learn about their rights and responsibilities and become advocates for child rights.
"I was unaware of my rights, but joining the Camp helped me understand them better. Now I will take the responsibility to share my learning with my friends at school," shared a student from Yangchen Gatshel Higher Secondary School.
The students from Wangsel Institute of Deaf shared that it was insightful to listen to young people sharing their perspectives on matters concerning them and to have the opportunity to contribute to the discussion.
#PeopleCentredPolicy Advocacy Event
The #peoplecentredpolicy advocacy event brought to light stories of discrimination in the workplace, inequalities in education, information and public services for persons with disabilities, gender inequality, and social reintegration issues faced by people with disabilities, women, youth recovering from addiction, caregivers, and the LGBTQIA+ community.
One mother of a child with autism shared the social and economic burden on caregivers who are usually the mothers and appealed for better integration and transition to higher education, and schemes and benefits for children with disability.
A deaf instructor shared hurdles in accessing information which affect the provision of quality education for them. Similarly, a trans-woman shared how her community members face harassment and discrimination at school and workplace.
Representatives of marginalised groups highlighted inadequacies in policy execution during their discussions with policymakers.
The event was attended by over 100 people, including the Finance Minister, members of parliament, government officials, development partners, and representatives of civil society organisations, and members from SOEs. The guests present at the event expressed feeling emotional and empathetic listening to the stories and yet at the same time appreciating the confidence in the representatives as they advocated for their own cause.

The social media advocacy campaign had a total views of 4,19,415.

Together with Children - For Children's Rights

A total of 12 children from vulnerable sections of the population (children in conflict with law and children in difficult circumstances) were oriented to children rights and responsibilities and were consulted, with informed consent, to help BCMD understand the status of child rights and challenges.
Most children highlighted the importance of parental care and support in their development and most children came from broken families or those with alcohol problems.
To supplement the country sate report on the child rights landscape in Bhutan further consultations with different groups of children and a camp will be conducted this summer.
(A participant sharing their experience through the River of Life Activity)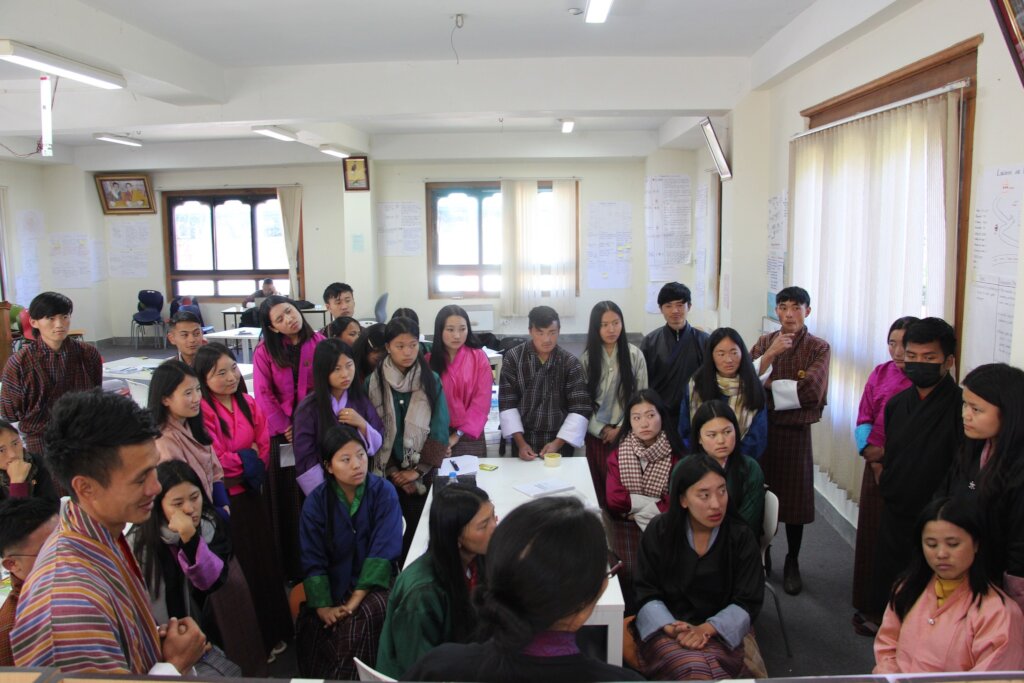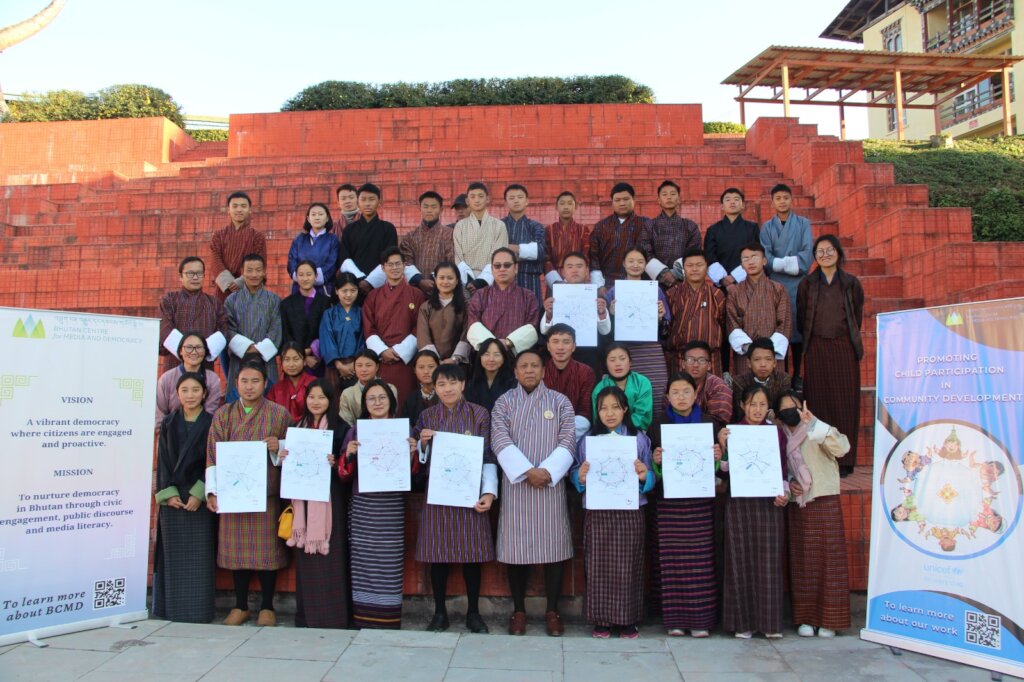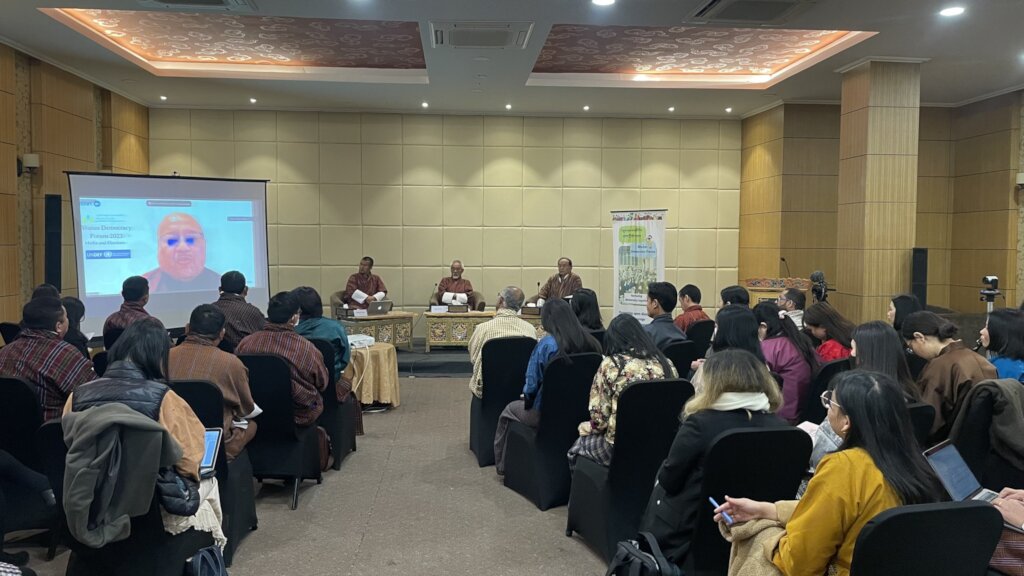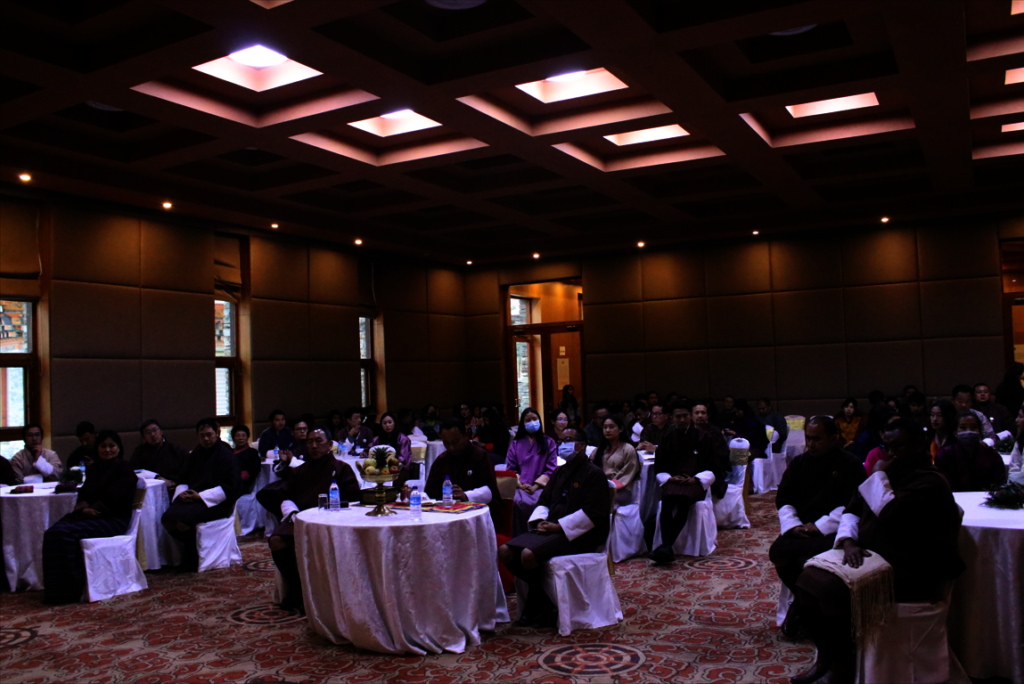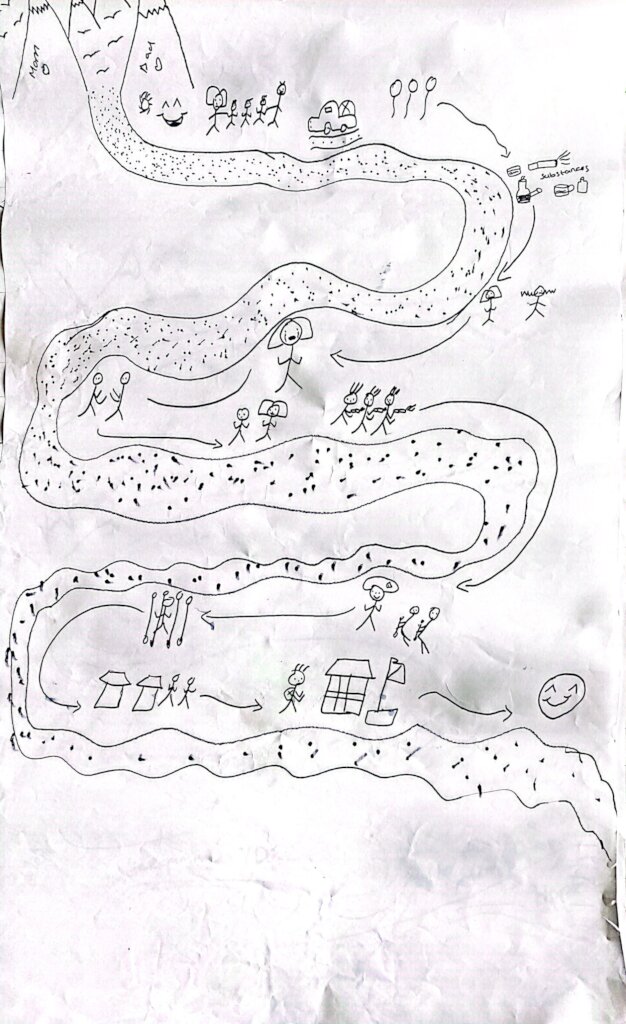 Links: