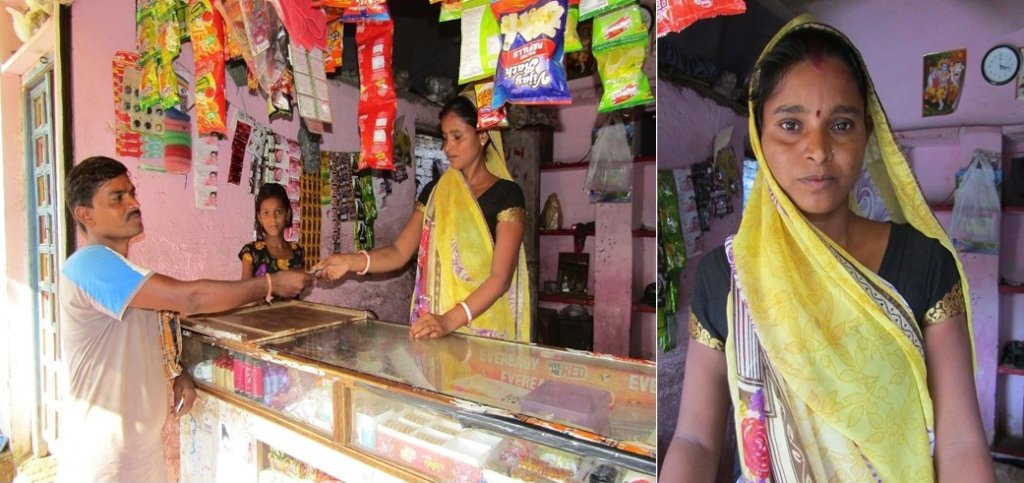 As the COVID19 crisis unfolded, and countries implemented large scale lockdowns. its impacted us also. To Combat Pandemic affect, Community need assessment conducted by Project Coordinators and Resource mobilizers. The brainstorming resulted financial support to start their businesses for sustainable income. Literacy India supported large number of women, youth in the communities to start business.
The youth and women in our society are in need of livelihood options. However, most often they do not have the means to get the required skill sets for the same, hence limiting their options. Our Karigari Program helps to improve the status of Women / Youth in the society by providing them with livelihood options through vocational training in the areas based on beneficiaries' preferences and aptitude. Under Project Karigari support and the opportunities are created in the following manner:
Step 1: Conduct a survey of the area and identify beneficiaries
Step 2: Assess the skills/ trainings that will be most beneficial to them
Step 3: Set up Support
Step 4: Invite beneficiaries for an orientation session
Step 5: Regular ongoing training until the completion of the program
Step 6: Workshop on business development and motivational sessions
Step 7: Support to set up business and provide ongoing support to sustain the business
What makes Karigari unique: The complete program is free of charge, with all equipment and raw material provided by Literacy India
- The beneficiaries are exposed to real life workshops at the center where the work is happening
- The involvement of Literacy India does not end with training. There are regular visits by coordinators to help the beneficiaries get jobs and start their own enterprise.
Name: Namrata ( Name Changed) Age: 30 Location : Rajasthan
Namrata , 30, married to Kamlesh( Name changed) , a daily wage labourer. She and her family live in Manohar Thana Distt. Jhalawar, Rajasthan. Namrata worked along with her husband in labor work. Still, due to ongoing health issues, she had to discontinue her job, leaving her family solely dependent on her husband and on a meager income. Life became tough for them. Pandemic Impacted most of the daily wage workers, Mamata`s Family was also not spared.
Literacy India has a presence in Jhalawar, Rajasthan and Namrata being part of the Kitchen Garden Group was suitable for become an entrepreneur. She was helped to set up a Small Provisional Store in the Village and with the micro-loan of Rs.10,000.
Her Efforts and Hard work paid off, her shop is doing well, and she can earn Rs. 4,000 to Rs 5,000 with Profit every month. This was well-timed for her family. Once we get on to the track of Progress, we envision our life for better things, Namrata is planning to send her child to a right school and paying for the tuition as well. She thanked Literacy India Team to be by her side during a time of Need, and She wants to make us all Proud.
We are indeed Proud of this Courageous Woman.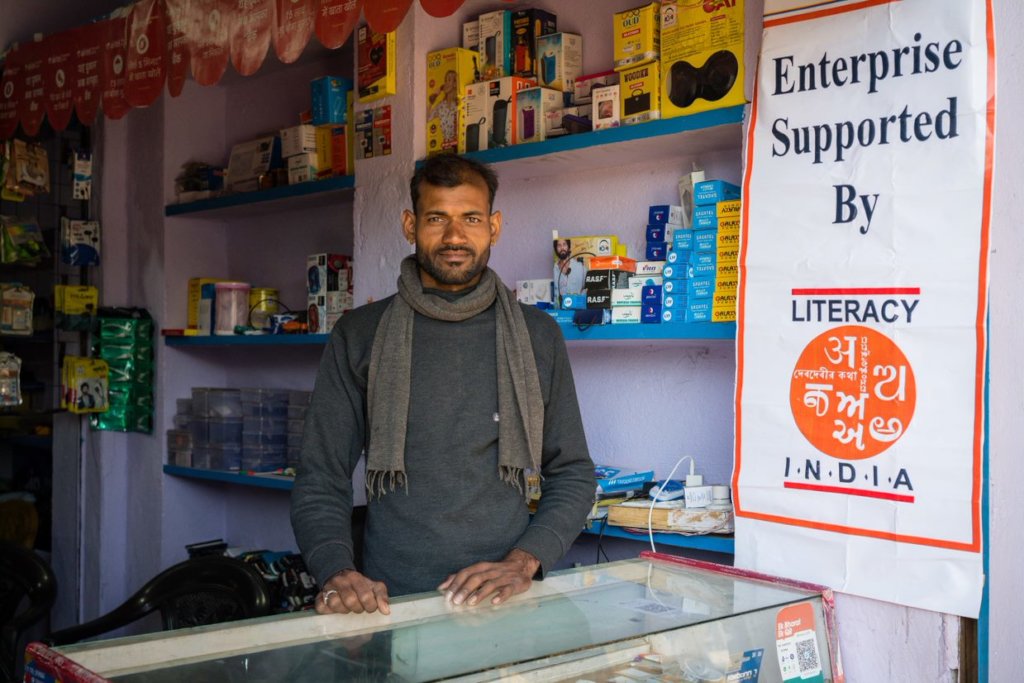 Links: