Project Report

| Apr 28, 2022
WISER Girls Continue to Excel!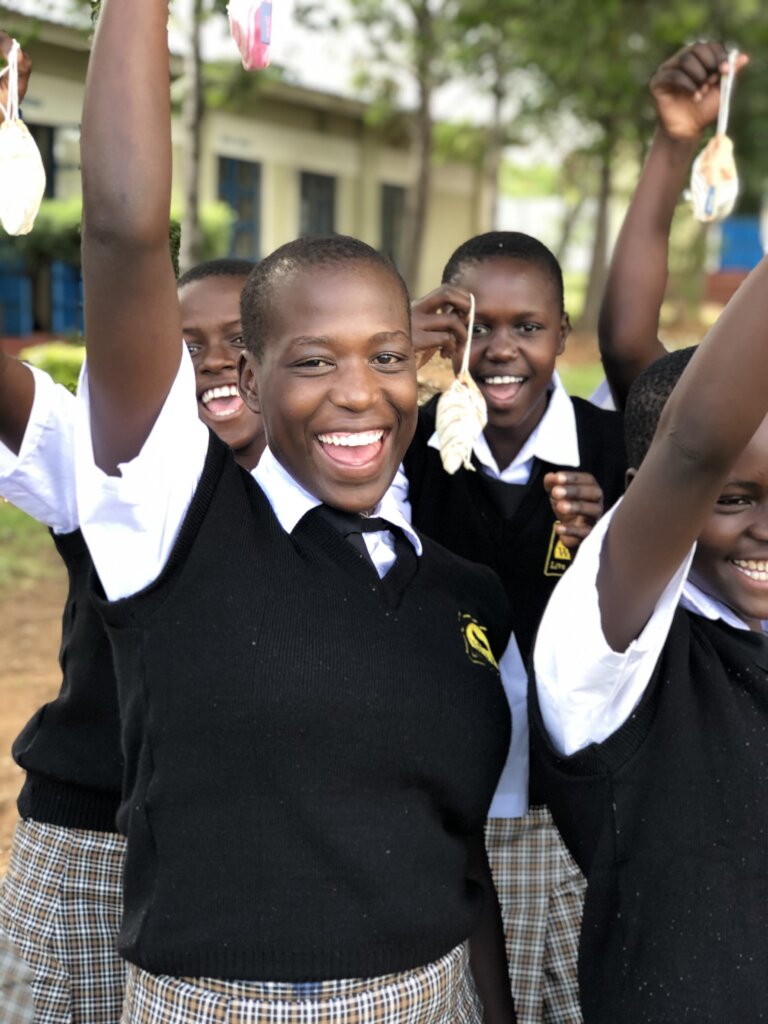 Spring has sprung at WISER, and this season has brought tremendous hope and gratitude to our campus. First–some breaking, exciting news!
The WISER Senior Girls got their KCSE results back, and they haven't just passed. They blew their exams out of the water! 100% of the senior girls not only passed their exams, but all of them qualified for tertiary education in any form! Every single student can go on to a higher education program because of WISER.
Our top-performing subject was Computer Science with an A average, continuing WISER's history of excellence in STEM. And 61.40% of the senior girls INSTANTLY qualified for university and, therefore, university scholarships. The national average is 17.47% meaning a WISER girl is 3x more likely to go to university on scholarship.
We could not be more proud of the strength and resilience of this senior class.
Much more exciting news has been springing up on campus this season! While our partners around the world discussed the timing and efficacy of COVID-19 booster shots, uneven worldwide vaccine distribution meant that WISER students had a much longer wait for their first vaccine dose.
In February, finally, WISER students were able to get vaccinated against COVID-19! After the Kenyan government rolled out vaccine distribution efforts for adolescents, WISER partnered with a local clinic to support students with accessing the vaccine. 98% of WISER's student body chose to take this important step toward protecting the health of themselves and their communities. This change has opened up possibilities for WISER to safely return to some parts of our pre-covid "normal," while maintaining the precautions that continue to keep our campus safe and our students healthy.
One of the most heartwarming changes came after students received their second dose. Since 2020, the multipurpose assembly and dining hall had been converted into socially-distanced dormitories. Following the guidance from local health officials, WISER safely transitioned students back into their existing dormitories, meaning that students could re-gather for assemblies together, at last. The sound of students joining together in the WISER song in that high-ceilinged landmark on campus is unparalleled–well, paralleled only by the wonderful sound of students laughing and chatting together after assembly has ended, on the way to their classes.
Students also have celebrated the re-introduction of our Sexual and Reproductive Health outreach at neighboring primary and secondary schools. After a two-year hiatus, WISER students now host these education sessions outdoors on WISER's campus, sharing much-needed information and offering informed guidance to peers throughout their community.
And fellow students are not the only on-campus visitors! WISER has been delighted to welcome back a team from our partners at the Segal Family Foundation this Spring, and we're looking forward to hosting some of our U.S.-based staff in May! Many of our on-campus visitors have worked with WISER for two years or more, never having seen campus up close. WISER students are looking forward to welcoming visitors back to campus after such a long hiatus.
While COVID-19 still remains part of our daily lives around the world, this Spring, WISER is celebrating many welcome steps forward into a safe future, and many brilliant, hardworking, and determined students. All of our work to keep students well and safe relies on your support–and as spring turns into summer and students adjust to the new normal, we are more grateful than ever for your support!