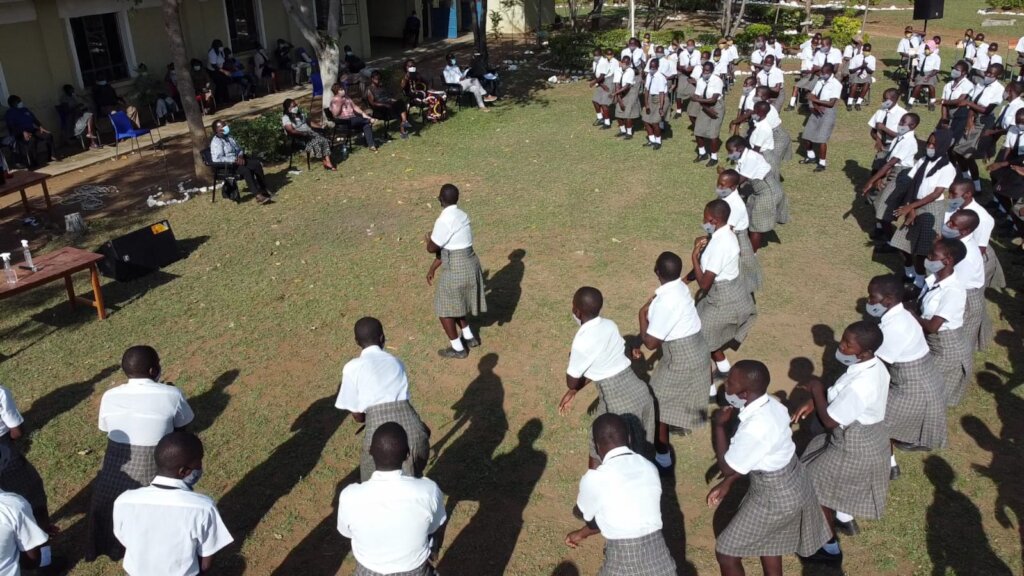 As 2021 draws to a close, we at WISER have much to celebrate, even as the COVID-19 pandemic continues to impact the lives of WISER students and their communities. This year, WISER welcomed all of its students back to campus with rigorous health and safety protocols. We received our largest single donation in our history, with plans to welcome 7th and 8th grade students to our campus after the largest expansion in our history, in 2024. And our students, though their learning was accelerated after a disrupted pandemic year, have continued to excel–with our 2020 graduating class being one of the most successful and resilient groups of students yet.
This outcome was not inevitable. At the end of 2020, it was unclear when students would return to campus, what campus life would look like when they did. Many schools throughout Western Kenya did not have the financial or staffing resources to continue their students' education during pandemic lockdowns–a reality that most negatively impacted women and girls. For the average female secondary school student in Kenya, the pandemic meant an almost immediate end to their education and opportunities for the future. But WISER's story--and WISER girls' stories--were different.
From our food and smartphone distribution efforts to our regular wellness checks, WISER's pandemic story in 2020 was about quick thinking, using our resources wisely, and prioritizing our students. And in 2021, when we finally welcomed our students back to campus, our story was about all this and much more.
WISER's story has always been, at its heart, a story about our students fearlessly rising to meet the challenges they face. It's a story that would not have ended in students completing a successful accelerated covid-safe school year right now were it not for students' indomitable spirits and incredible determination.
We have something else to celebrate at the end of this year. After nearly two years' seperation, our cofounder, Dr. Sherryl Broverman, made a covid-safe visit to campus this holiday season. Dr. Sherryl (as WISER students call her) shared this message with the students ahead of the end of their school term:
"You can become an amazing person that someone is going to look up to someday and say, 'Oh, I want to be like her. Look how much good she has done for the world. Look at all the love people have for her. You're part of this chain of people who are making big steps in the world and making big change."
At the end of a tumultuous and uncertain year, Dr. Sherryl looked out at the sea of students' faces in front of her: students who come from down the road in Muhuru Bay and from towns far away; students whose lives changed the moment they came to WISER; students who will create a better world for each of us. These students have proven, time and time again, that when girls have access to what they need, they not only survive–they thrive. They not only make it back to campus even amid a pandemic–they make it back to campus ready to take on the most challenging year of learning they've ever experienced. They make it back to campus ready to beat the odds--again and again, every single day.
You can support these students in 2022 and beyond by making a tax-deductible, year-end gift today.