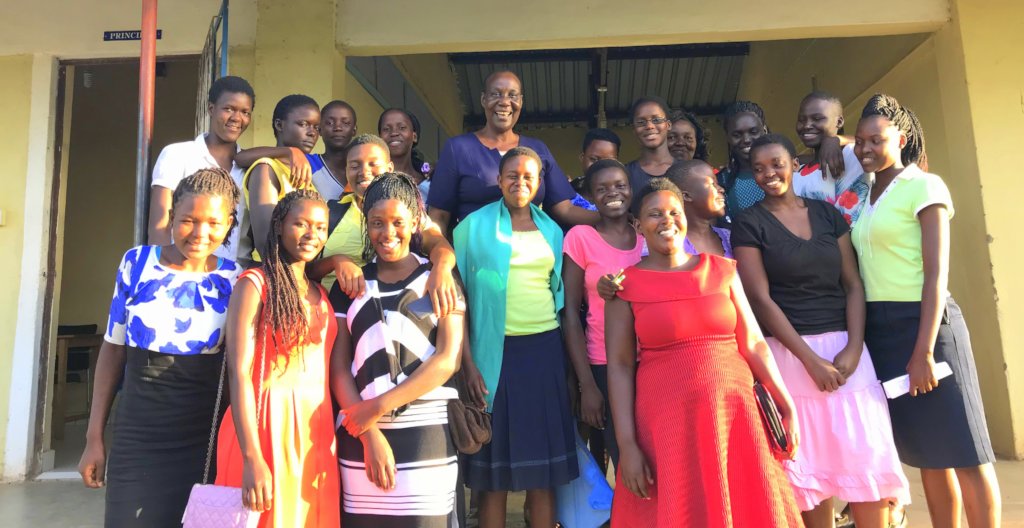 Imagine that you are a young woman who grew up in Muhuru Bay. You've hoped, for most of your life, that you would be one of the few girls who finishes school and goes on to a college degree. Now, after four years of living and learning at WISER, you've done it - you've become the first woman in your family to earn a college acceptance.
This is an exciting moment! You've beaten the odds and you deserve celebration and joy and, luckily, your fast-approaching graduation will certainly provide that! But beyond graduation lies a set of new challenges. What will your classmates be like? Your teachers? And perhaps most importantly, will you be prepared to excel in college as you have in high school?
The WISER team is happy to share that we have been working tirelessly to support our alumni during their transitions into college. This month, we are providing a particularly exciting, high-demand opportunity to all of our most recent alumni: a month-long intensive course designed to build digital literacy.
This course, designed to smooth the transition for WISER alumni heading into their college studies, was made possible through our partnership with Lumen Labs; a social enterprise based in Nairobi working to make computer education accessible for hard-to-reach communities. Lumen Labs does this by providing hands-on courses that are designed to not only teach critical computer skills, but to identify and solve community challenges while learning those skills.
Throughout the month-long course, WISER alumni will be trained in data collection methods via computer-based lessons. The recent graduates will take these lessons and put them into practice by surveying girls in Muhuru Bay who have dropped out of high school in order to better understand the challenges girls face in their area. After the data is collected, WISER alumni will use digital tools in our computer lab to analyze the information they collect and to build their confidence in using various software programs.
In the end, you have girls who are both prepared for increased computer use at the collegiate level and ready to apply multiple skills in their eventual jobs.
Shanny, a WISER alumni who recently completed the course, shared that it not only helped her build computer skills, it helped her think critically about issues in her community. "We did surveys, and one problem we identified was lack of school fees among youth," said Shanny. "We had several ways to solve the problem, like involving donors and lobbying the government to offer free education."
Creative problem-solving to address locally-identified challenges like these is emphasized throughout girls' four years at WISER, and we are proud to provide opportunities, like the Lumen Labs course, for our alumni to continue learning and growing after they graduate.
Of course, opportunities like this one are only possible through the support of our partners and inspiring donors on GlobalGiving. Thank you for continuing to build WISER success stories each and every year with your generous gifts.
You are helping us create long-term change for hundreds of truly special young women, even after they graduate from WISER!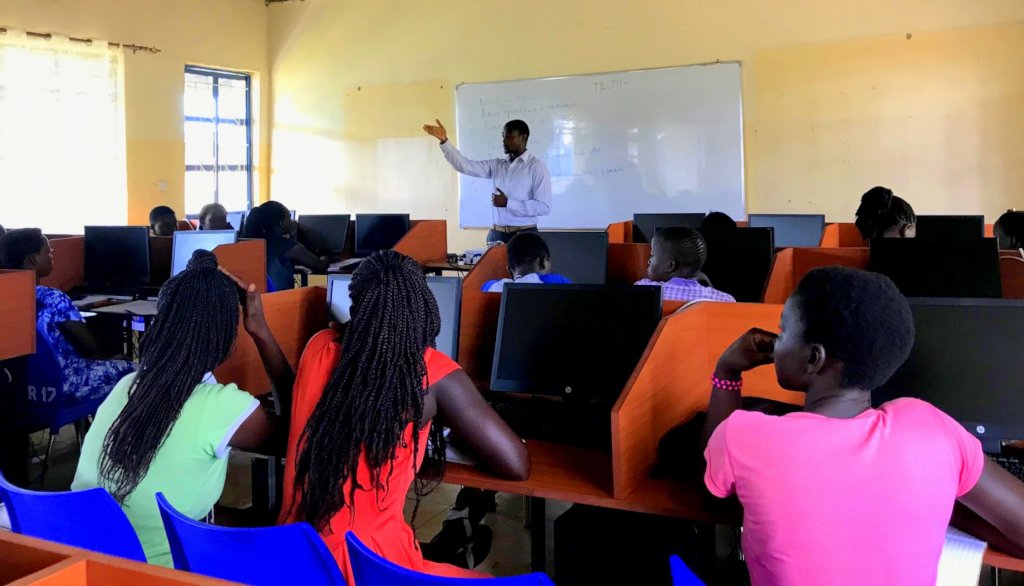 Links: