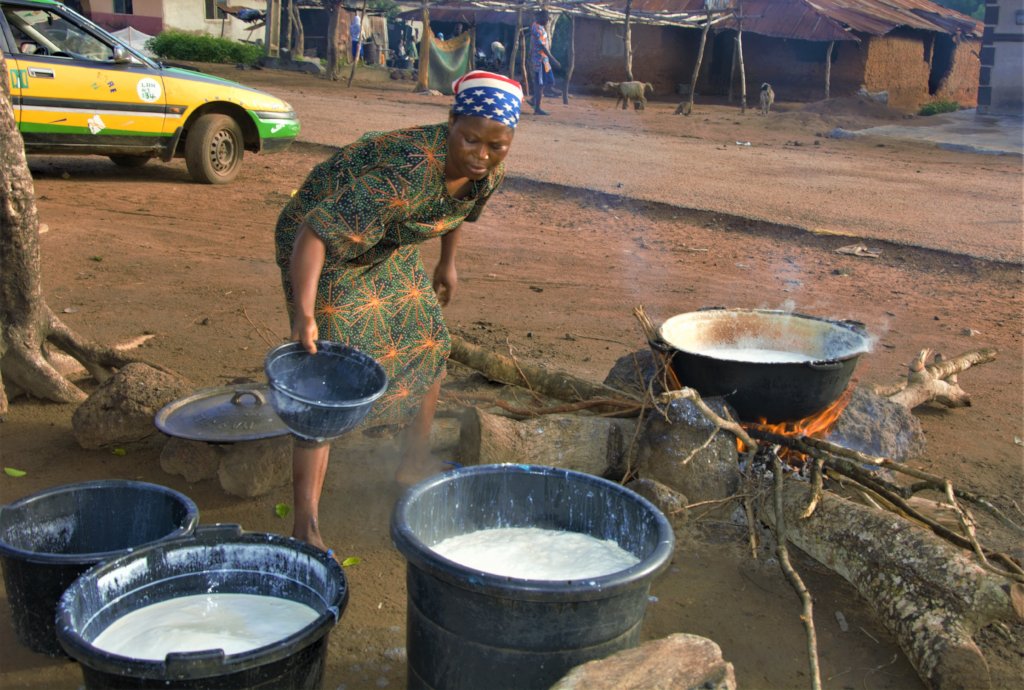 1. Ramata is a mother of four children, whose business (production of soya bean cheese, and Soya milk) folded up during the covid 19 pandemic. Her partner left her with the children and he only returns every three weeks to give her 300 naira for feeding the whole family. This started making her to have suicidal thoughts as she was helpless.
Ramata was given financial support from the funds raised through GlobalGiving, to revive her business and obtain training on financial literacy skills. She also received psychosocial support from OCDI, which stopped her from having suicidal thoughts and restored her self -esteem.
The business has been revived and she can now produce soya bean cheese (beske), soya milk and sells the residues to those rearing goats. Ramata and her children can eat three meals conveniently now and she is working hard to expand her business.
2. Halimat has three children that she is taking care of all by herself alone. She has fashion designing skills but does not have a complete sewing machine. She goes to share with a friend somewhere else and her proceeds is normally divided into three parts between her the owner of the sewing machine.
During covid-19 pandemic, the sewing business became epileptic and she had little or nothing to do. Her partner abandoned her and the children without a means of livelihood.
With the support from GlobalGiving, OCDI bought her a new sewing machine head, since she has an old foot pedal at home. Now, she sews in her room with her own sewing machine and does not have to share her proceeds with anyone. She is happy now that she can take care of her children conveniently.