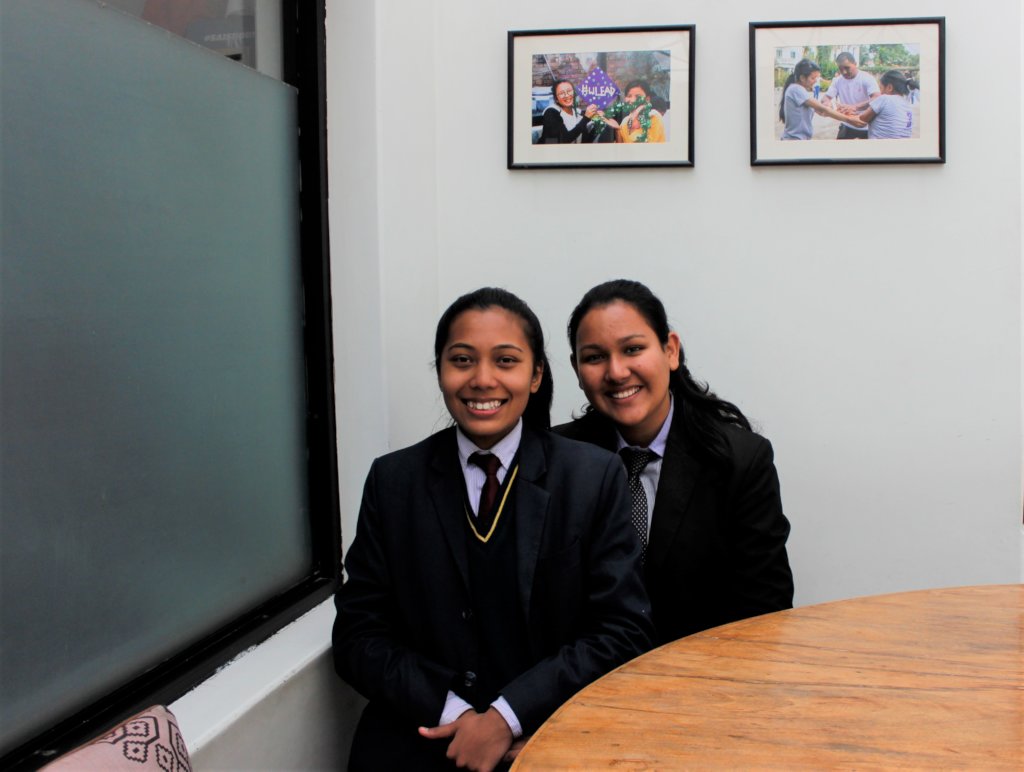 Our year-long LEAD Course empowers thirty female class twelve students (LEADers) through a deep dive into leadership. After the two-week-long Leadership Institute, our LEADers pair up and apply their leadership knowledge and skills to co-lead weekly workshops for Grade 9 boys and girls through use their knowledge and skills through the School Leadership Program (SLP) over a four-month period.
This year, 2019 LEADers Raisha and Apsana were paired together to deliver the SLP. Both have already bonded well with each other and are actively encouraging each other to be empowered.
"Being born as a single child I always craved for a sibling. Through the SLP, I was paired with Apsana. We bonded so easily from the beginning that it felt like I had met my long lost sister. Whether it be it talking about something professional or personal, Apsana is always there to listen to me. She is such a nice, humble, wise and assertive person, who is always full of energy. Leading the SLP together has been a wonderful experience and a process of growing and learning together."- Raisha, 2019 LEADer
"Raisha is a hardworking and positive person. Every time, I tell her about any opportunities or challenges, she motivates me by saying that I can do it and that she believes me. There are times when I couldn't attend Women LEAD and SLP sessions, but she has always helped me to cover for me. Honestly, I couldn't have asked for a better co-LEADer than her. " - Apsana, 2019 LEADer
Although it has only been two months since they were paired together, Apsana and Raisha have already created an amazing bonding and will continue to support each other in their SLP journey, as our other co-LEADer pair have from previous years.
Raisha and Apsana are very grateful for the inspiration and support they can draw from each other. Raisha says, "Apsana is a fierce person who is set on her journey of inspiring so many people. I am thankful for getting this amazing human as my co-leader, but more than co-leader I would call her my sister."
Stay tuned for more updates from our 2019/2020 LEAD Course in the coming months!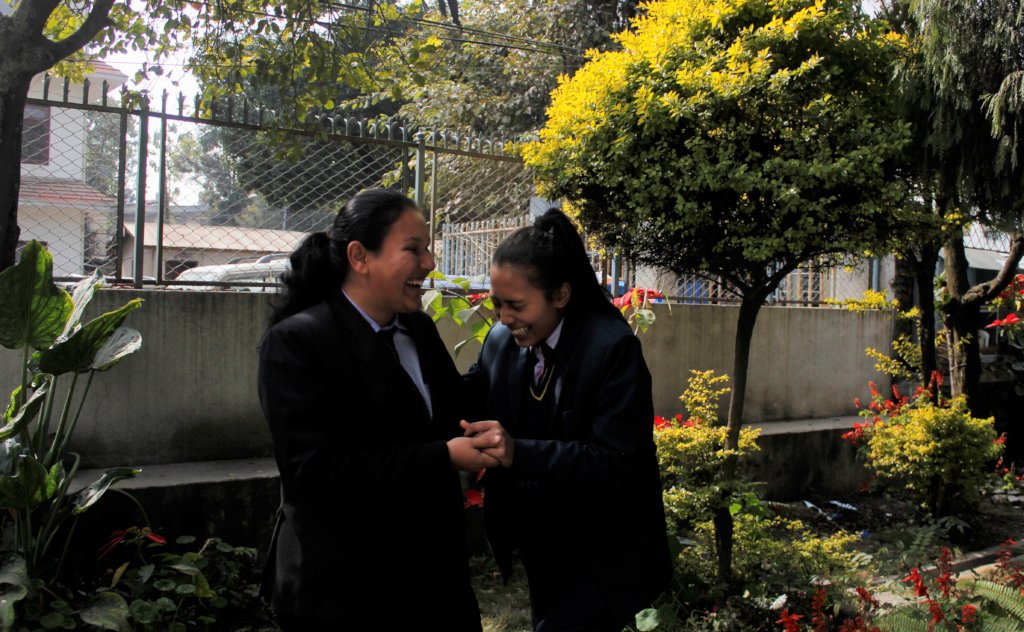 Links: