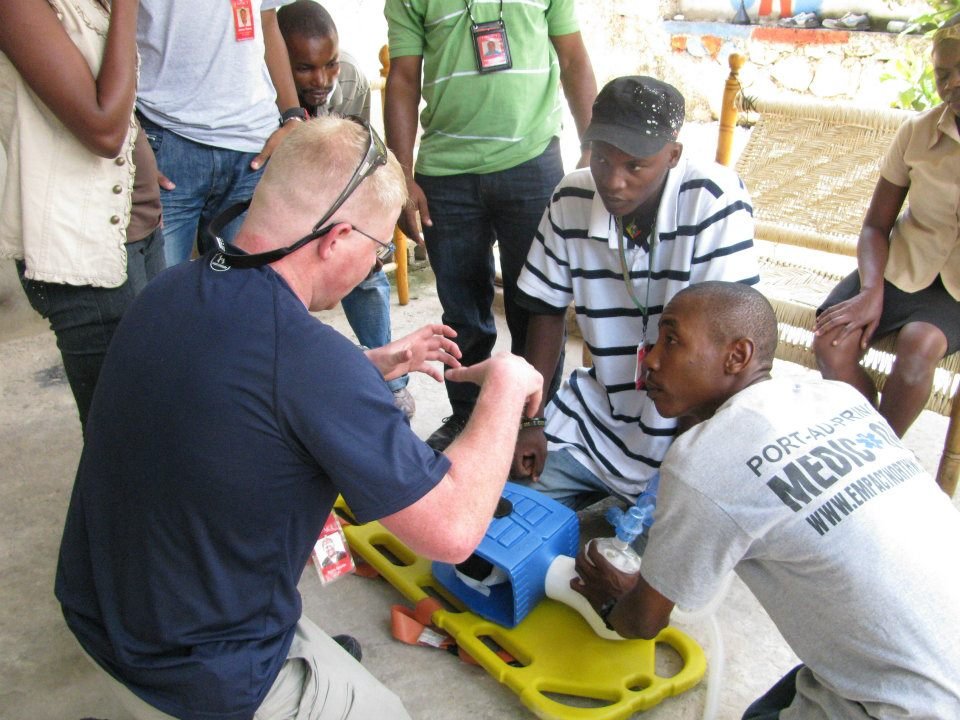 Hello friends and supporters!
We have been working hard to continue our medical education program in Port Au Prince!
We have renewed our partnership with Project Medishare to bring continued education to our EMT school graduates in the city. This year's goals include teaching quarterly CE courses at the new hospital education center located across the street from Bernard Mevs Hospital.
We hope to include organizational partners from around Port Au Prince to continue the task of building a national standard EMT curriculum for Haiti. Our goal is to identify a strong core of instructor students who will in turn teach future EMT and first Responder courses in Haiti. We have also committed to establishing and maintaining training standards for those who have already graduated.
Under the leadership of Education Director Eric Adman, EMPACT Instructors Christina Dixon and Phillip Bohlmann just returned from implementing the first phase of the 2013 education program.
EMPACT Haiti, the Haitian sister organization for EMPACT NW continues to take steps toward becoming a self sustainable organization. Last December's pledge drive raised enough funds to secure the EMPACT House for one more year, but we fell short of reaching our fundraising goal. The guys at EMPACT Haiti still need to raise $8,000 as a startup cost for the home and education center in Painier, Port Au Prince. It is the goal of EMPACT Haiti to open and run a hostel as a means of funding free community first responder education. They have begun to take several small steps in meet this goal including the near completion of an independent webpage and deployment system. Stay tuned for future updates as we make progress!
If you would like to help our Haitian sister organization get this project off the ground, please help us by donating, spreading the word or joining our volunteer team! Specifically, EMPACT Northwest is in the process of building a fundraising and marketing team. If you have the skills, or would like to learn the skills of funding a valualble non profit project, please contact Armadeus Davidson. empactarmadeus@yahoo.com.