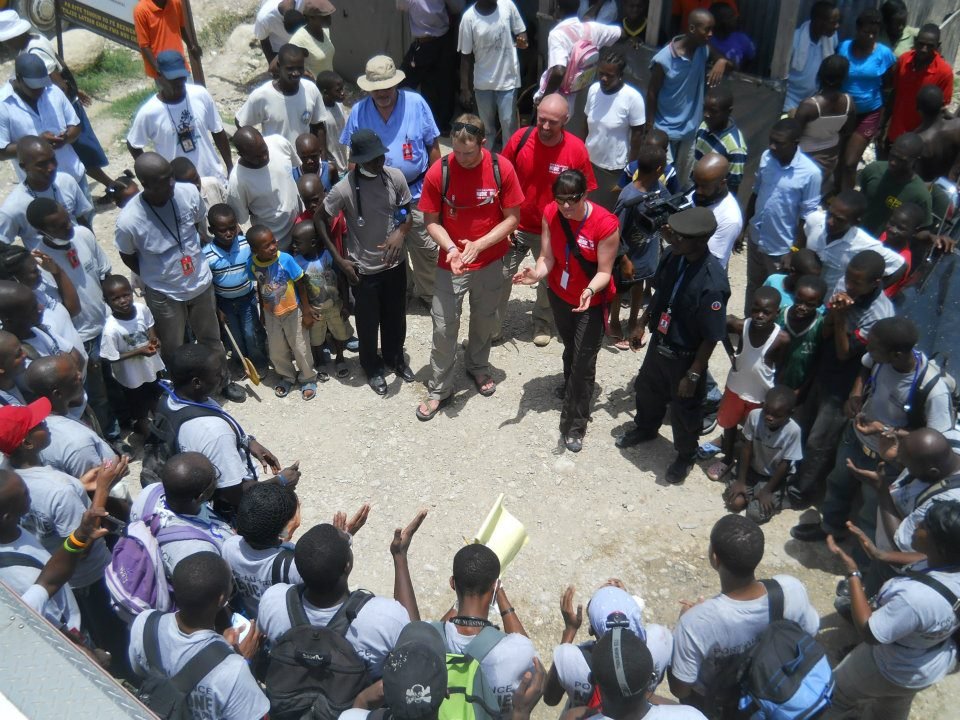 In 2013 Empact Northwest will continue to provide prehospital medical education to the members of Port-au-Prince medic one. To date, we trained 60 EMTs and three EMT instructors.
The EMTs in Port-au-Prince, Haiti have formed their own organization with the purpose of continuing community first responder education. This new organization EMPACT Haiti will continue its education project starting January 2013. Under the advisement of Empact Northwest and other grassroots organizations, EMPACT Haiti has successfully trained hundreds of community based first responders in select neighborhoods of Port-au-Prince.
Meanwhile at project Medishare Bernard Mevs hospital, the Empact EMTs continue to work and develop their skills as professional EMTs. Not only have the EMTs been responsible for patient triage and other's traditional EMT skills, they have developed into various advanced positions within the hospital.
Some EMTs have expanded to positions such as operating room technicians, director of outpatient care, wound care and laboratory technicians.
Bernard Mavs hospital is one of the cities only, trauma capable hospitals in the country. The high volume of cases arriving at Bernard Mevs have allowed our EMTs to become proficient in their skills as well as qualified for extended protocol skills such as suturing, injections, and administering IVs.
The board members of EMPACT Haiti would like to create a sustainable revenue generating business which will employ and allow members of Empact Haiti to deliver pre-hospital education to citizens of Port-au-Prince. To accomplish this vision, EMPACT Haiti must raise enough funds to cover the cost of their office and living quarters. EMPACT House, Haiti will provide an opportunity to generate revenue by hosting medical teams from other countries.
Using the house as a medical volunteer hostile will provide enough revenue for EMPACT Haiti to operate as a formal Haitian NGO. These revenues will also fund future EMT and community first responder courses. In partnership with Bernard Mavs, EMPACT Haiti will operate under the advisement of EMPACT Northwest to develop Haiti's first French language EMT curriculum to be submitted to the MS PP in 2014. EMPACT Haiti will also collaborate with the Haitian national ambulance service (CAN) while developing the new curriculum.
In order to begin this project in 2013 EMPACT Northwest and its volunteers have committed to raising the necessary starting capital that will cover the cost of the EMPACT House lease and provide a small operating budget to cover in the year 2013. This grant will be given to EMPACT Haiti as startup capital.
This year's global giving challenge held during the month of December 2012 will raise the funds necessary to ensure the project's success. EMPACT Northwest hopes to raise a total of $15,000. Please donate OR seek a $50 pledge from five of your great friends and family!
All donations are processed through Global Giving's strict accountability standards and always tax deductible!
Links: