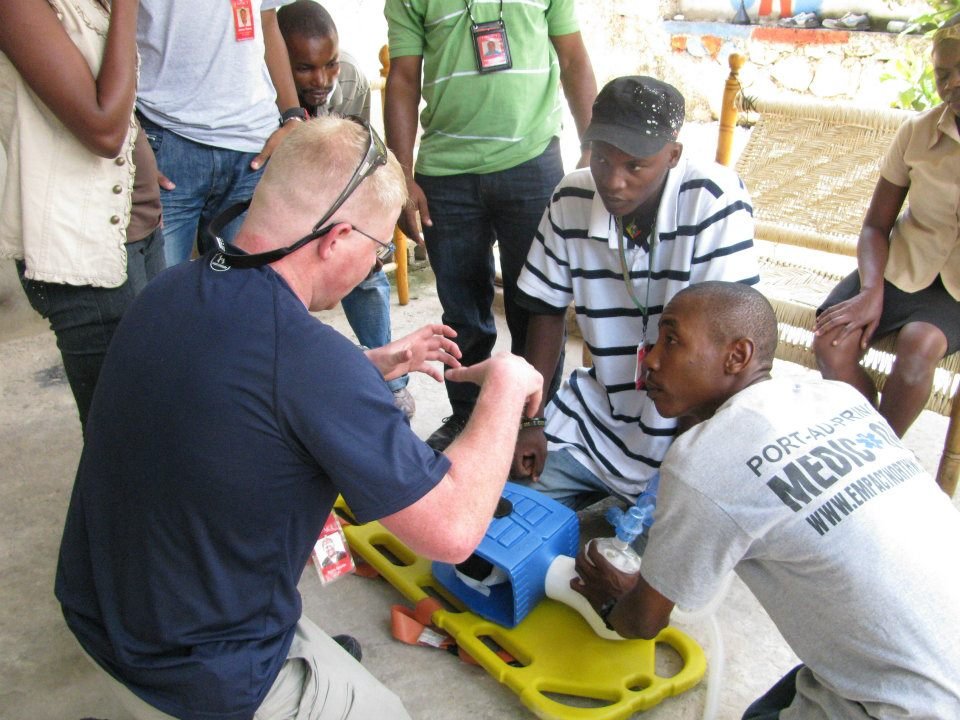 In September of 2011, EMPACT Northwest graduated Haiti's first US standard Emergency Medical Technician Basic level providers. In 2012, EMAPCT and other organizations dedicated to Haitian comprehensive Emergency Medical Services formed a working consortium Rezo Medikal Ayisyen (R.M.A.).
April 2012, EMPACT NW organized and is hosting the second EMT class at the EMAPACT Haiti House. The focus of this course is utilization of current Haitian EMT's from the previous EMPACT/PAPMO course, as well as EMT's from the Haitian Organization Gwoup Ayisyen pou Ijans (G.A.I.). GAI is an all Haitian organization established following the 2010 Earthquake. GAI continues to receive support from the EMS community of New York State, including FDNY EMS via the Banshee/Alliance01 Organization.
The goal of the EMPACT NW/PAPMO program is not only to educate additional EMT's for the city of Port Au Prince, but also to promote and educate Haitian EMT instructors. As the Haitian EMS capacity grows, the need for experienced and educated EMS providers will also grow. All R.M.A. consortium members are committed to producing an effective, sustainable all-Haitian EMS system. Education is the first step.
R.M.A. Consortium is currently working with the above partnerships and in collaboration with the Haitian Ministry of Health (MSPP), Haitian National Police, various city hospitals, and seeking partnerships with the newly established 116 Haitian Ambulance communication center.
Rezo Medikal Ayisyen (PAPMO)
Besides creating an effective ambulance service, EMPACT NW believes that Haitian citizen involvement is critical to minimizing pre-hospital injury and death. To this end we are committed to educating an ALL-HAITIAN professional pre-hospital providers and educators who will in turn be tasked with delivering advanced medical training to groups such as the to the public and other government entities. In 2012, EMPACT Northwest has committed to the successful development and assistance of EMPACT Haiti as an affiliate member of RMA.
EMPACT Haiti administrators Pierre Dukkens and his staff will pursue the registration of EMPACT Haiti as an official Haitian NGO. They will also register and partner with the MSPP (Haitian Minister of Health). This is an all Haitian managed and administered operation with the support of EMPACT Northwest.
As EMPACT Haiti moves forward, we have recognized the importance of partnerships. The RMA alliance is a network of NGO's, multinational government organizations and Haitian Hospital systems who are interested in the creation of an effective pre-hospital system in Haiti.
The RMA Alliance members have supported or participated in the EMS efforts to date.
RMA/PAPMO EMT Class II
We are happy to report that we have a second class of successful EMT graduates as of Friday, May 25! Thank you to everybody who worked so hard to make this class a success, and there have been many - We will probably forget some, so apologies in advance. Thank you to:
All of our donors and supporters without whom we could not have put on the class
The Curriculum Committee who did the planning and helped develop curriculum material
All our EMPACT volunteers, who helped recruit instructors and coordinate volunteer deployments
Our Haitian lead instructors, Claudel Gedeon, Gerard Prevot, and Pierre Duckens, who worked extremely hard, delivering training and doing translations
Our U.S. instructors, who also worked very hard to keep the class on track and who each individually contributed a lot
Madame, who kept us all fed, and Francoise, who kept the school/house in order
Dominique Valentin from JPHRO who gave us great support and allowed us to work with JP clinics
Marc Julmisse from Adventist Hospital who made sure her students could still attend when we had to move to a distant school location
Rachel Belt, Kim Wachenfeld, and Adrian from Project Medishare who shared resources and allowed Medishare employees to participate
William Black from Saint John's Ambulance, who supplied us with top students and supported us every step of the way
Walter Adler and the Banshee organization, who helped teach and recruit support for the project
Pastors John Booker and Marc Olsen of the Foursquare Church, who once again extended their hospitality and let us use the church for graduation, and made sure everything worked
Photographer Justin Thomas from Banshee who took photos and video of the graduation
Our outstanding group of students, who put heart and soul into this class
For me, and I think I can speak for everyone who participated in this project, this has been a great experience. I have developed a tremendous respect and affection for the Haitian people having worked in Haiti several times now, and that is what keeps me coming back for the next project. So thank you again, everybody, for helping to make this class a success.
-ERIC ADMAN, RMA/PAPMO EMT Class II Coordinator
Haitian EMT Instructors
With the completion of the second PAPMO EMT course, EMPACT Northwest was also able to educate and certify three Haitian EMT Instructors. Pierre Duckens, Claudel Gedeon of EMPACT Haiti and Gerard Prevot Jr of GAI. With this certification, the RMA EMT Instructor core can now teach EMT, First Responder and first Aid courses for partner organizations operating in Haiti.
2011 EMPACT Haiti, PAPMO Financial Summary
(January-June 2012)
Deposited Funds $26,710
Disbursements $26,219
Balance $491
PAPMO Administrative Expenses $5044.66
Instructor Deployment Expenses $5100.00
EMPACT House/Facilities &
In Country Operational Expenses $13,475.00
EMPACT Haiti Staff Salaries $2600.00
First Half 2012 EMPACT Haiti/PAPMO Team Deployments
Total Medical Teams 6 Medical Teams
Instructor Teams 7 Instructor Teams
Administrative Teams 1 Team
First Half 2012 Mission Completion Statistics
31 Haitian EMT's Graduated (49 total to date)
3 Haitian EMT Instructors Certified
6,000 Haitian Citizens Treated via Medical Teams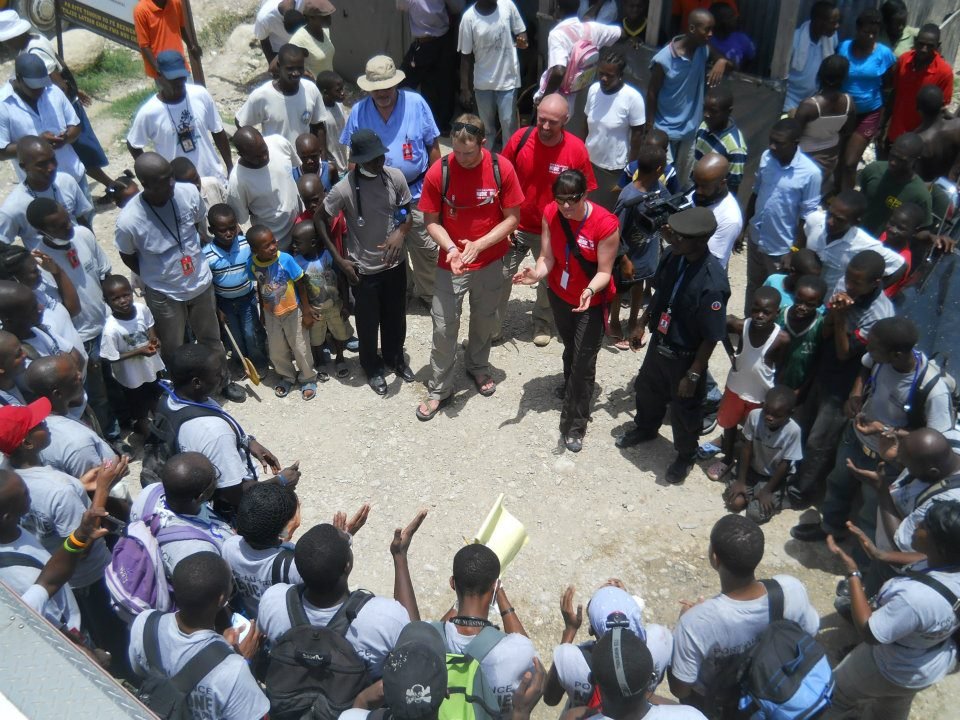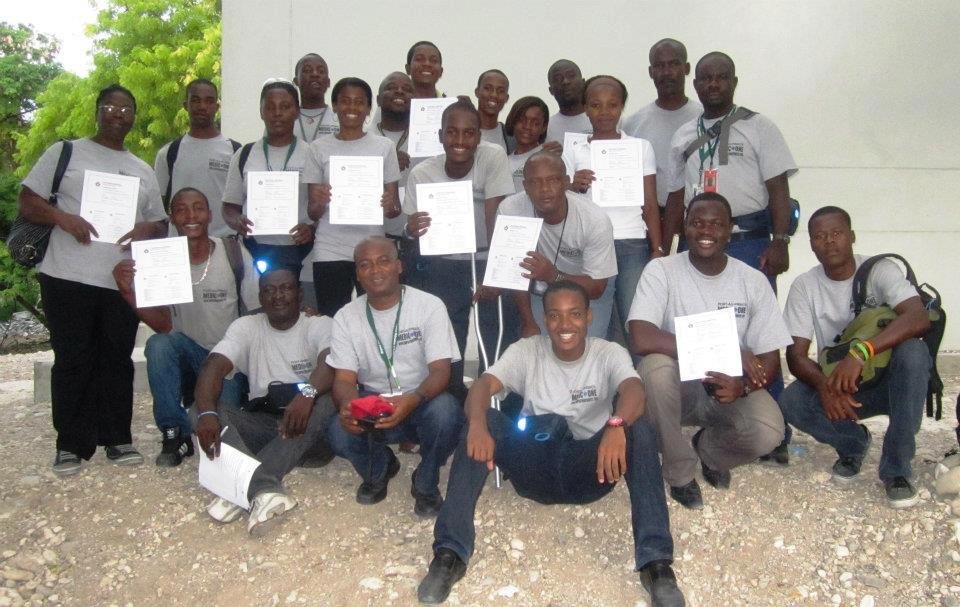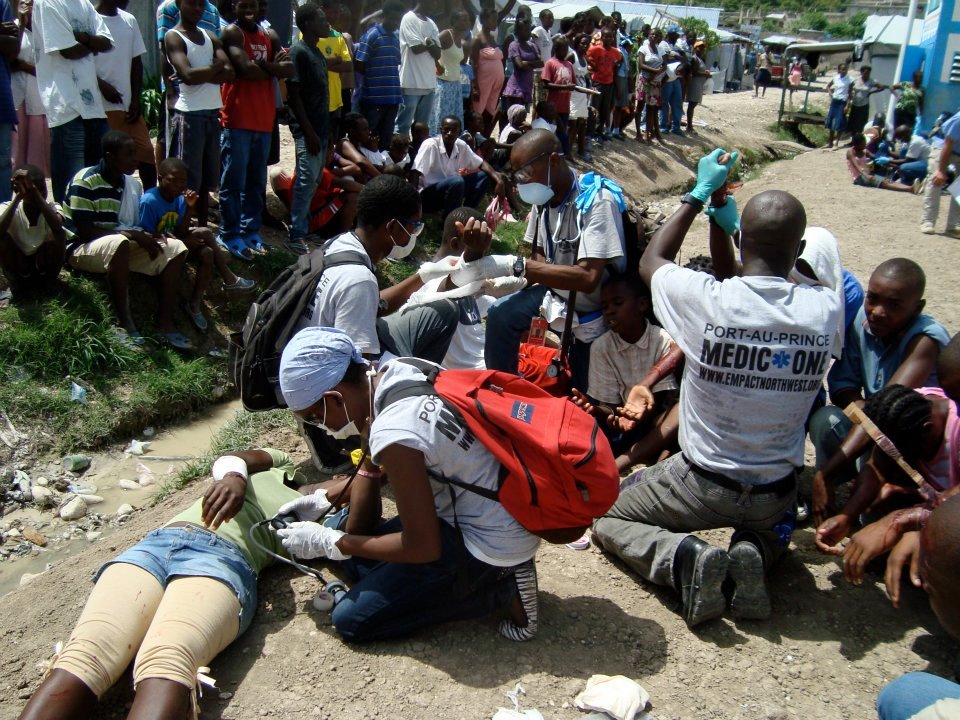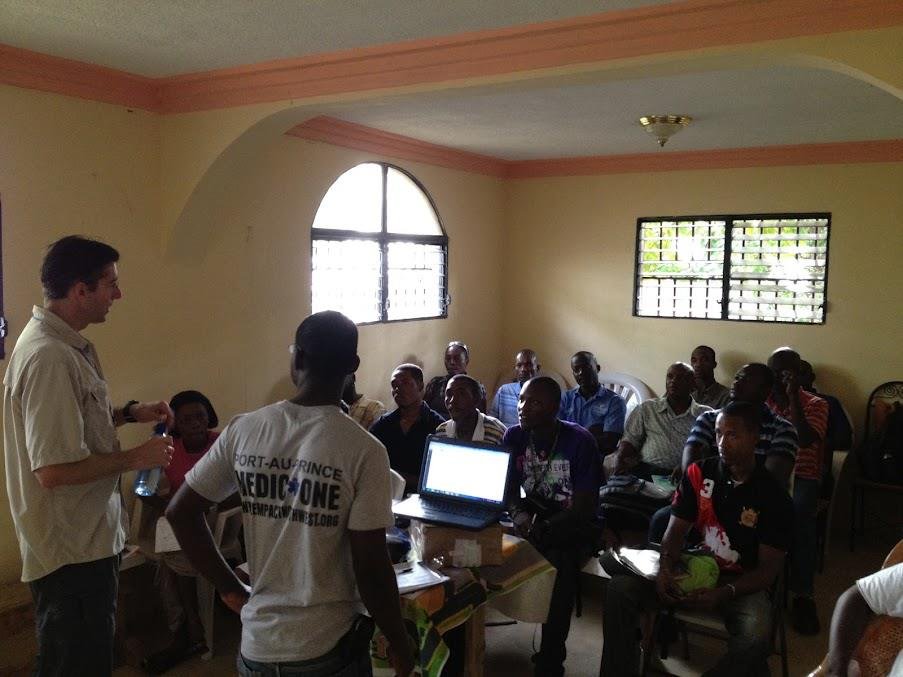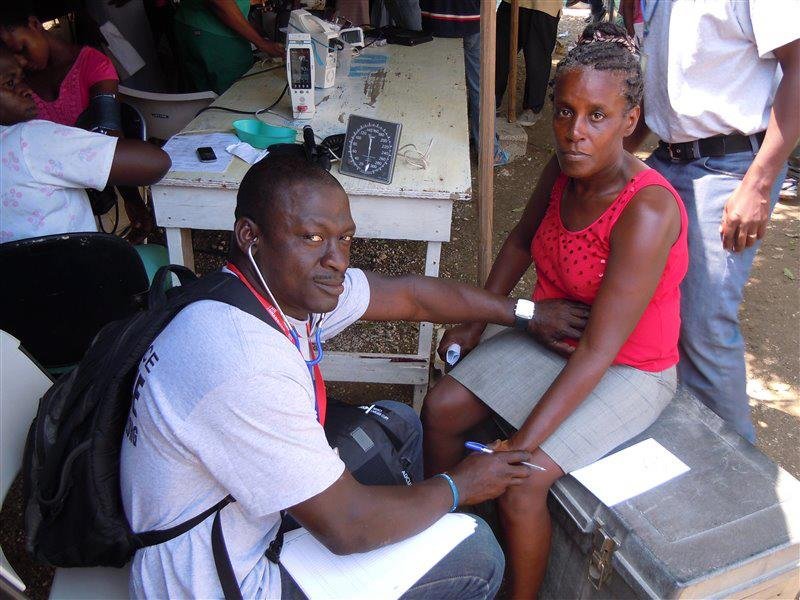 Links: