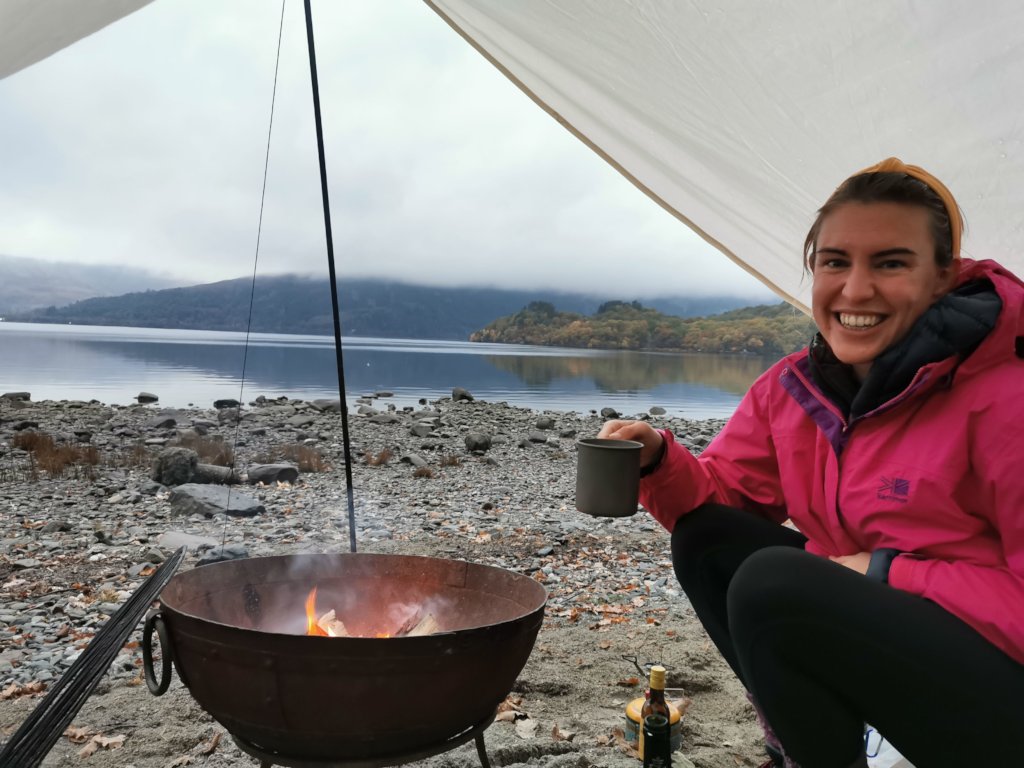 Since the initiation of this fundraising project over £1,000 has been raised from generous donations of Emily's friends and family and there has also been a surprising and welcome level of support from strangers.
2020 saw Emily complete her first solo wild camping and hiking experience in Scotland. This type of trip helps Emily prepare for many aspects of the Pacific Crest Trail including wet weather, long days of walking, cooking in the rain and cold, carrying a heavy backpack and understanding more about her capabilities. The trip was enlightening and a valuable experience that will hopefully be repeated in the lead up to the main hiking event.
This trip is self funded, all donations will go to KOTO, Emily is not taking any contribution from funds raised. However, as a thru-hiking adventure is expensive Emily has moved back home to be with family and while the UK is in lockdown Emily has been planning her adventure gear purchases and testing them out in the garden; from tents and sleeping bags to hiking boots and sporks.
Emily's love for food is one of the main reasons she has chosen to support KOTO, working in the food industry for many years and travel to Vietnam has encouraged engagement with these interests and led to the decision to dedicate her thru-hike of the PCT to KOTO. The last few months have seen some interesting camping food recipe formulation; noodles and couscous are heavily featured.
The past few months have been a challenge to continue promoting the project, coronavirus and Brexit have been huge distractions for the project both personally and within everyday working life. Many hiking plans and training plans have been cancelled or not been possible due to the continued UK lockdowns. General morale is low in the UK particularly during the recent festive period that should be a time to see loved ones, sadly this was not possible for many people.
It is with a heavy heart that Emily has decided to delay her trip until 2022. The situation both in the UK and globally is discouraging and full of uncertainty. To successfully complete the PCT safely and responsibly requires a huge amount of planning and logistics to operate efficiently. At the turn of the year into 2021 it does not seem possible that the logistical challenges of doing the PCT from the UK can be overcome in time for the intended start date of April 2021. Neither does it seem likely that much travel outside of the UK for the first half of this year will be possible.
It is so encouraging for Emily to continue to see donations and messages of support; this is one of the most motivating factors that will keep the project alive throughout these strange and uncertain times.
In the meantime, thank you for your donation and support. 2022 will be a much anticipated year and we know the money raised is already doing well for the students at KOTO.