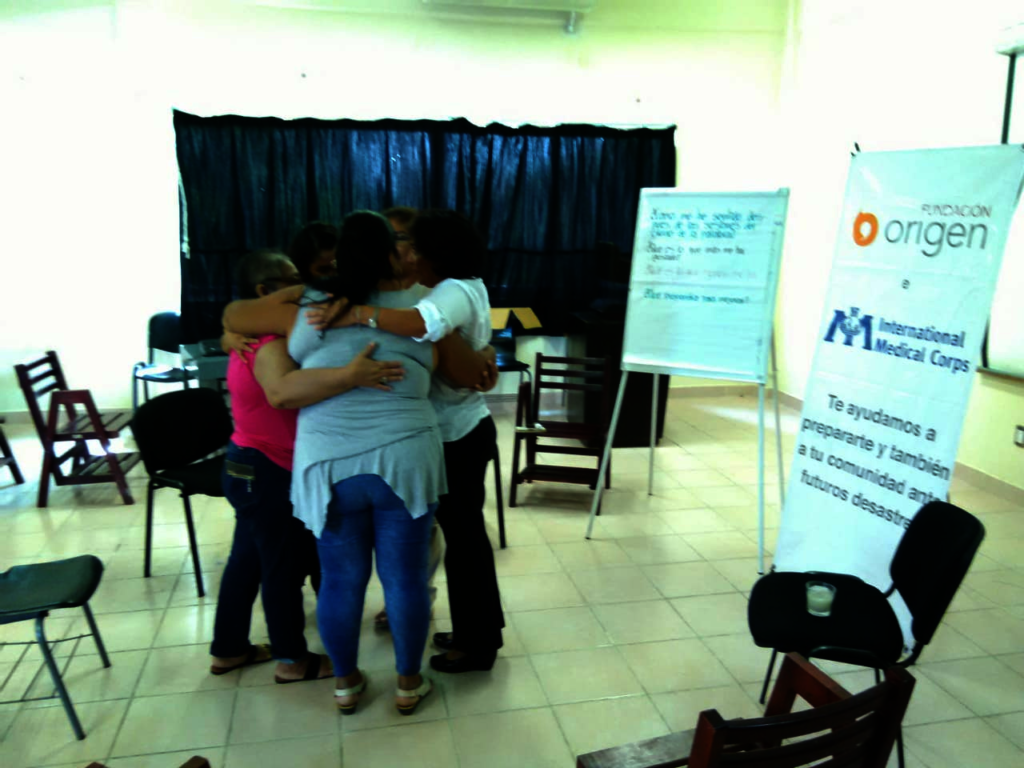 On September 7, 2017, an 8.2 magnitude earthquake struck off of the southern coast of Mexico. It was the strongest earthquake recorded in the country in more than a century, with the vast majority of the damage and loss of life occurring in Oaxaca and Chiapas States. Just 12 days later, on September 19, a 7.1 magnitude earthquake struck central Mexico, near the city of Puebla. Together, these catastrophic earthquakes caused 465 deaths, left 6,300 injured, and damaged 184,000 homes, 175 health facilities and 16,000 schools.
In response, International Medical Corps deployed an emergency response team to provide needed care to those affected by the quakes. Our teams focused on addressing the gaps in mental health and psychosocial support in Oaxaca and rebuilding damaged health structures in Puebla:
Addressing Mental Health and Psychosocial Support: Many earthquake-affected populations already lacked community-based mental health services; once the quakes hit, this need was further exacerbated as individuals dealt with prevalent feelings of grief, helplessness, loss and fear. To meet these needs, International Medical Corps worked with local organizations to provide training and address the distress many earthquake survivors endured, reaching approximately 1,900 individuals with psychosocial support. Together, we provided activities including psychosocial awareness and pyscho-education workshops for students, teachers and parents with the goal of enabling them to better understand and cope with disaster. We also provided support sessions where individuals—including a psychosocial professional—who experienced similar events met together to discuss and overcome emotional pain.
Rebuilding Health Structures: In Chietla, a municipality in Puebla, the September earthquakes damaged approximately 75% of Casas de Salud, critical facilities designed to specifically provide healthcare services in remote communities. Even before the quakes, though, many of these health structures were under-resourced. International Medical Corps worked with local partners to identify Casas de Salud most in need of support. Our teams took into account their level of damage, feasibility for repair and total population served. Together, we rebuilt six Casas de Salud which serve more than 34,000 people. For many individuals in a community, the Casa de Salud is the only immediate health service available to them and can service the vast majority of routine health needs, free of charge.
"The Casa de Salud is fundamental, it provides preventative and extensive services; and now with this new Casa de Salud I will do my job with even more determination," Cristina, a community health worker in Chietla stated regarding the rebuilt health structure.
We thank the GlobalGiving community for your continued support as we built back better following the earthquakes in Mexico. As our recovery programs in Mexico come to a close, please visit our Emergency Response to the Ebola Outbreak in DRC at https://www.globalgiving.org/projects/emergency-response-to-ebola-in-the-democratic-repu/ to keep supporting our efforts.