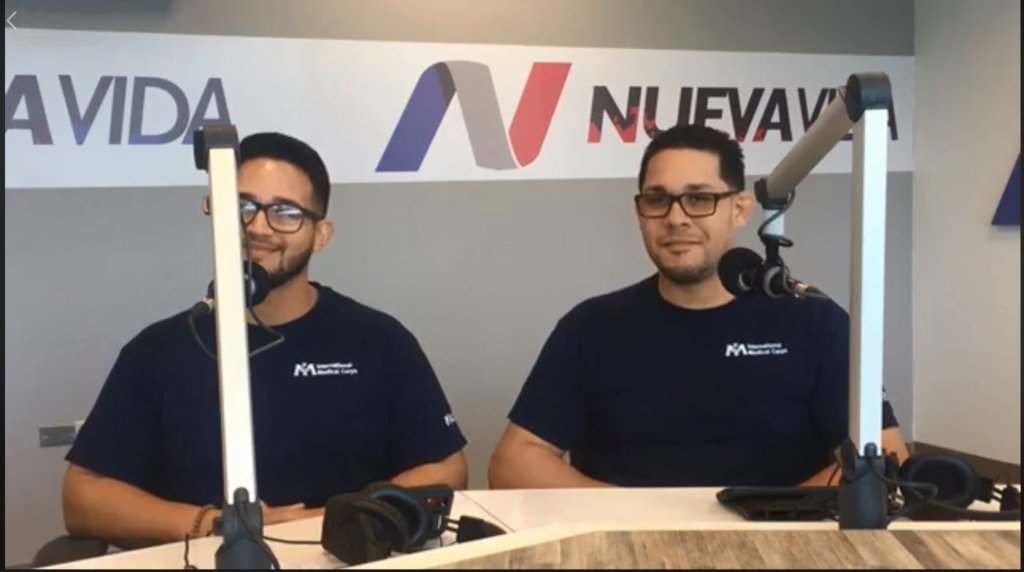 When Hurricane Maria made landfall in Puerto Rico as a Category 5 storm in September 2017, just weeks following Hurricane Irma, the devastation included the loss of homes, healthcare facilities and critical infrastructure.
Hurricane Maria also devastated the communication networks. Not only was it difficult to obtain insight about the effects of the hurricanes, but the lack of communication negatively affected the dissemination of recovery information. Our teams noticed that radio had become the best, and sometimes only, way to spread important information to community members.
To expand the reach of our mental health programming, particularly in hard-to-reach areas, International Medical Corps began hosting radio shows in April 2019 to enhance recovery efforts and prepare communities for the 2019 hurricane season. International Medical Corps strategically chose six radio stations that had the highest broadcast reach throughout the island, allowing us to reach a wide age range.
Our radio show hosts included our mental health staff and several guest experts. These guests possessed vast experience in the mental health field, completed psychological first aid training and participated in emergency response teams directly following the storms.
We recorded a series of 21 half-hour shows and three-minute commercials that gave information on stress reduction, post-traumatic stress disorder, anxiety, emergency preparedness and available mental health support. Since April 2019, we reached some 2.8 million Puerto Ricans through our radio programming over a period of three months.
"I had many feelings while doing the radio shows," said Pedro, one of International Medical Corps' mental health and psychosocial support assistants. "I felt joy, anxiousness and like I was being helpful all at once. It felt really good to have this platform to be able to help my fellow Puerto Ricans with their mental health, especially after the impact Hurricane Maria had on the island."
We are currently collaborating with the Department of Health and local health facilities to refer community members to the resources that were mentioned on the radio shows.
Thanks to donations, like those from GlobalGiving community, International Medical Corps is able to contribute to the continued and sustained recovery of survivors, even after the emergency is over.