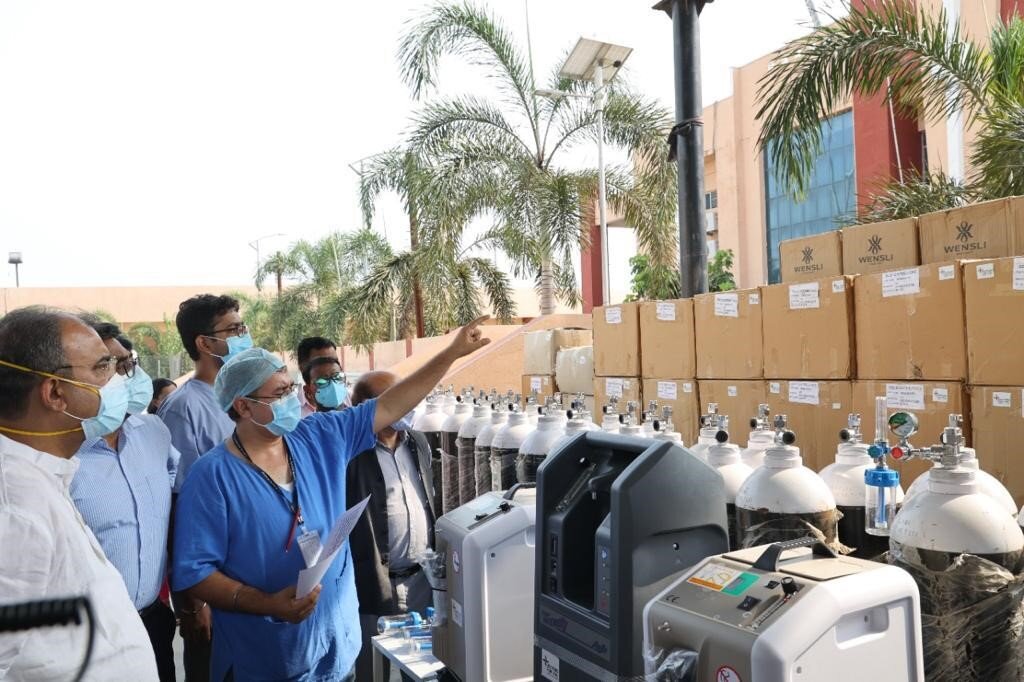 This will be our final update as International Medical Corps' emergency response in India draws to a close.
To continue supporting International Medical Corps, please visit our "Emergency Response to the Coronavirus (COVID-19)" project to learn about our global response to the pandemic.
Learn more about our Coronavirus response here: https://www.globalgiving.org/projects/emergency-response-to-the-coronavirus-2019-ncov/
International Medical Corps responded to the devastating surge of COVID-19 in India – a country that has seen more than 34 million cases and more than 460,000 deaths. International Medical Corps partnered with local organizations to enhance critical-care capacity, strengthen infectious disease preparedness efforts and boost vaccination efforts, particularly in rural areas.
In Spring 2021, at the height of the surge, our team distributed critically needed oxygen supplies and equipment—including oxygen plants, cylinders and concentrators—to hospitals and COVID-19 treatment facilities in 11 states. These items provided immediate support to more than 40 facilities caring for severely ill patients.
As the number of infections and hospitalizations declined, International Medical Corps and our local partners continued to procure and distribute additional oxygen equipment and supplies, personal protective equipment (PPE), medical supplies (including syringes, needles and more) and essential medications to support patients with underlying medical conditions, like diabetes, that lead to higher risk for serious complications from COVID-19.
Our team distributed more than 1,400 items of oxygen supplies, equipment and materials, supporting nearly 50 healthcare facilities and COVID-19 treatment centers across 17 states.
Additionally, our team provided support to our local partners to enhance their immunization efforts. One local partner, Doctors For You, deployed teams throughout the country to reach rural populations struggling to access the vaccine. The team provided more than 5 million vaccine doses.
While our response is drawing to a close, we will continue to work closely with our partners to further enhance vaccination efforts by delivering essential supplies and equipment, including cold-chain storage, vaccine carriers and mobile vaccination units.
International Medical Corps is grateful to GlobalGiving and its community of donors for raising awareness of our response efforts to the devastating COVID-19 surge in India.