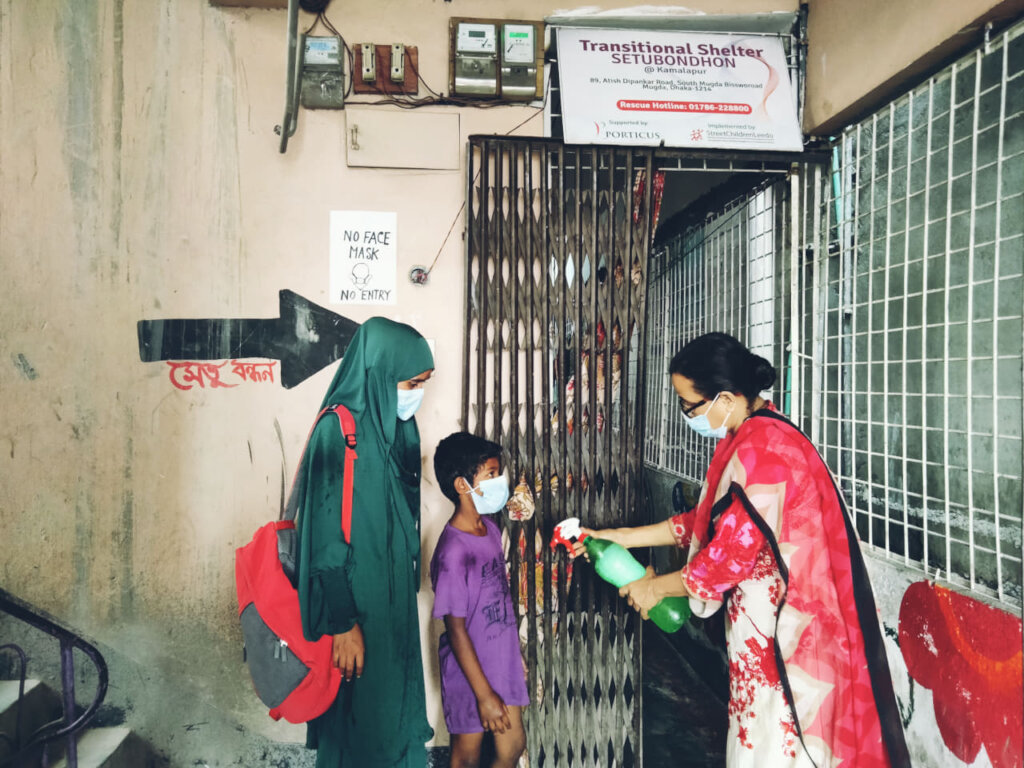 The COVID-19 pandemic continues to present unprecedented challenges for children and youth worldwide. Through its COVID-19 Emergency Response Fund, Global Fund for Children is issuing immediate grants to the community-based organizations keeping them safe.
The coronavirus pandemic is exacerbating vulnerabilities for children and youth worldwide, and GFC's partners are at the heart of community responses. As the pandemic took hold, these local organizations pivoted to providing emergency hygiene kits, critical food supplies, and accurate information to children and families. Nearly two years later, they continue to step up to support young people affected by the economic fallout and unsafe situations caused by the pandemic, while searching for new ways to deliver key programming with limited resources.
In response to these immediate and long-term challenges, GFC launched the COVID-19 Emergency Response Fund in March 2020. To date, GFC has issued more than $3.3 million in emergency grants to community-based organizations responding to COVID-19. This includes $806,000 for 141 partners serving children and youth around the world, as well as $2.5 million through the Phoenix Fund for Black, Asian, and minority ethnic organizations in England.
Through the recently launched Spark Fund, GFC is also looking ahead and supporting youth leaders and grassroots partners that are leading the charge to build a more equitable and just post-pandemic world. The world needs new solutions to entrenched problems, and we believe that young people should be drivers and decision-makers in this transformation. While we are proud of this progress, the immediate needs of children and youth affected by COVID-19 continues to grow.
GFC's community partners are uniquely positioned to protect children and youth during a crisis. Your support will provide these organizations with the immediate resources they need to keep children safe and healthy during COVID-19 and will build their long-term capacity to support children who are most at risk in the long recovery period ahead.
You can support our local partners at the heart of the COVID-19 pandemic response. Donate now to help grassroots organizations around the world protect the young people who are most at risk.