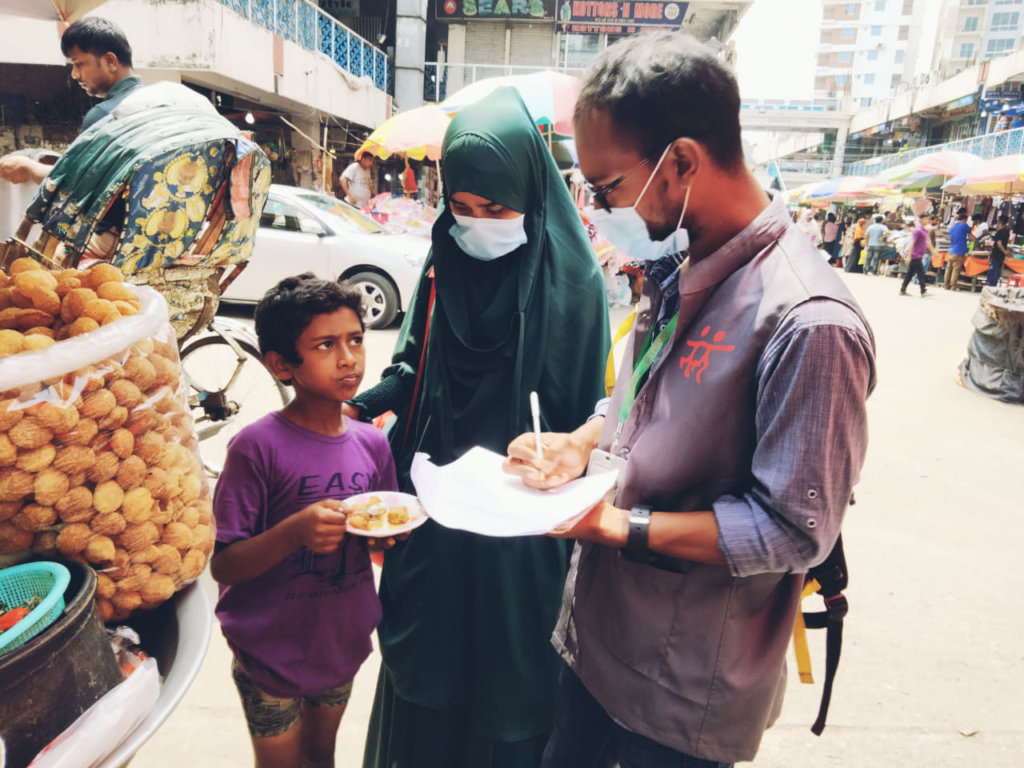 South Asia is experiencing a second, devastating wave of the coronavirus pandemic. In response, Global Fund for Children has launched an extension relief effort through our Emergency Response Fund to help local partners in India, Bangladesh, Nepal, Pakistan, and Sri Lanka that are providing direct emergency relief and essential services to children and their communities.
Throughout the region, the crisis has been exacerbated by limited hospital beds and oxygen supply, and there has been growing concern over the risks posed by COVID-19 variants. In addition, vaccinations are slow to reach those in need, while a lack of information has created an additional barrier to widespread inoculations.
State and social welfare agencies are struggling to support children and youth who have lost one or both parents, become caretakers for their parents or younger siblings, or are out of school and without access to safe spaces, food, and basic hygiene supplies.
GFC's local partners in this region are uniquely positioned to meet the needs of these children and youth, as well as their communities. Many community-based organizations have stepped up to provide direct emergency support, including food, hygiene supplies, and medicine. They are also continuing to find ways to mitigate the long-term consequences of the pandemic through their existing programs for children and youth promoting livelihoods, gender equity, education, and safety.
In Bangladesh, for example,LEEDO is providing informal schooling, meals, temporary shelters, and permanent housing, in addition to distributing clothing, blankets, food, water, and hygiene supplies. APON is sending students essential books for home study; distributing food packages, masks, and hand sanitizer to hundreds of families; and providing monetary assistance.
In India, Avani is providing children with emergency supplies and COVID-19 prevention information, continuing to educate girls about menstrual health, and finding new ways to help young people. Rural Aid is continuing to protect children and youth at risk of trafficking.
You can support our local partners at the heart of the COVID-19 pandemic response. Donate now to help grassroots organizations in South Asia protect the young people who are most at risk.