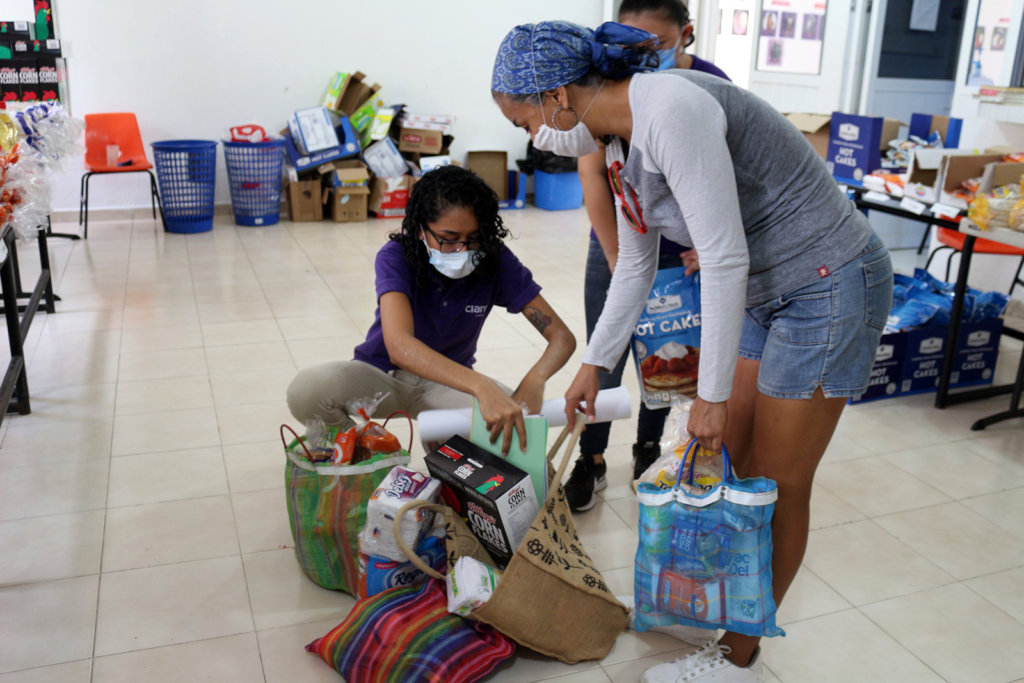 As the global coronavirus pandemic exacerbates vulnerabilities for children and youth worldwide, Global Fund for Children's local partners are at the heart of community responses. Through its Emergency Response Fund, GFC continues to issue grants to grassroots organizations to help keep young people safe.
In March 2020, as the COVID-19 pandemic struck worldwide, Global Fund for Children and its local partners rapidly mobilized to respond to young people's needs. It was clear that the pandemic would have immediate and lasting consequences for children and communities, from loss of family income and food insecurity to lack of access to healthcare, closed schools, and increasing violence at home.
As countries shut down to combat the virus, GFC's local partners sprang into action to help families without running water receive hygiene kits, girls at risk of abuse find safe shelter, and students without reliable internet connections attend virtual classes. GFC established an Emergency Response Fund to issue cash grants to its partners serving children affected by the pandemic, approving $404,000 in emergency grants for 124 partners worldwide as of the end of September 2020.
Through all of this, GFC is also continuing to support local organizations by providing unrestricted funding, capacity support, and safeguarding practices as partners shift from emergency relief to longer-term adaptation and resilience. Together, GFC and community organizations are planning responses that will help protect and empower young people both during and after COVID-19.
Over the next six months, GFC is committed to distributing more than $1.8 million in grants to community-based organizations responding to COVID-19. This includes at least $570,000 in grants for organizations serving children and youth around the world, as well as £1 million in emergency grants to Black, Asian, and Minority Ethnic (BAME*) communities in England through the Phoenix Fund.
Click this link to read the full special feature.