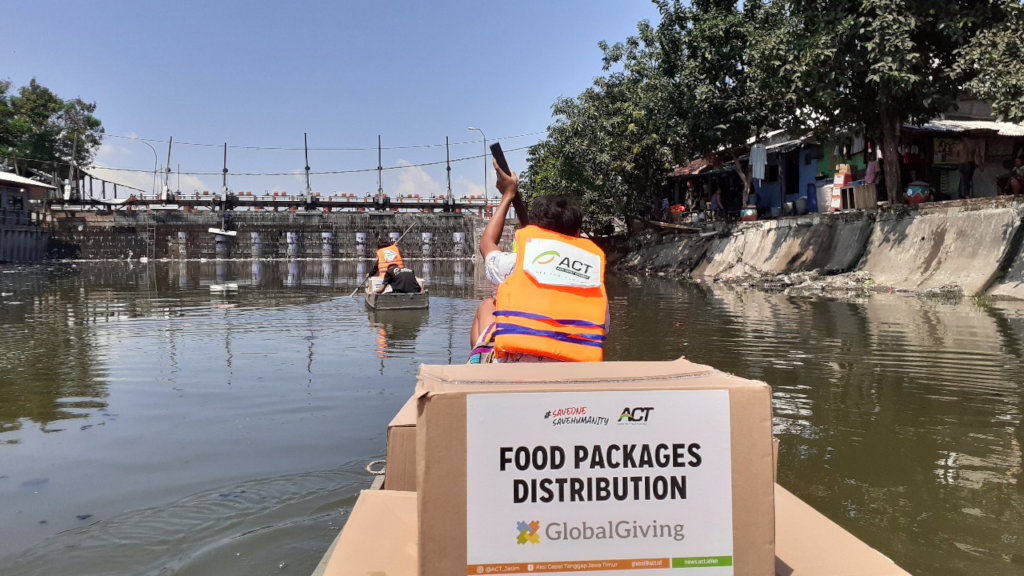 Dear
Our respected donors across the globe,

I hope this letter finds you, your family members, your loves ones are doing very well at this uncertain time.

It was almost four months ago when our last updates on the Covid-19 aid distribution in Indonesia. I kindly inform you that, since July, 2020 Indonesia has been facing the second wave of Covid-19 and put the country on 21st place (Nov 10th) and shows that total cases 444,348, new cases 3,779, deaths 14,761, recovered 375,741. This uncertain time is affecting us on the aid distribution as well, semi lock-down, social distance have been applied in Indonesia and the humanitarian assistance for the needy can not be stopped.

The Covid-19 is really affecting on the economic sector in Indoenesia as developing countries in South East Asia. The poverty rate in Indonesia increased in March 2020 to 9.78% from 9.41% in September 2019, primarily in urban areas. An additional 1.63 million people fell into poverty, returning the poverty rate close to the September 2018 level (9.82%). The Government predicts the poverty rate to reach around 10.6% in 2020 with an estimated additional 4 million people falling below the poverty line. The World Bank projected the poverty rate to increase to 10.7% (mild scenario) or increase to 11.6% (severe scenario).

Rising unemployment among formal and informal workers has led reduced purchasing power. A World Bank mobile survey in May 2020 reported that 38% of respondent households consumed less than previously due to lack of financial resources.
Moreover, East Java, Indonesia's second most populous province, surpassed Jakarta as the nation's COVID-19 epicenter on June 26th, 2020 with the highest record of confirmed cases and deaths. The province has a cumulative total of 11,482 cases, 866 deaths and 3,891 recovered cases as of Monday morning. It also has the second highest case-fatality rate (CFR) – the percentage of deaths among confirmed cases -- at 7.5 percent, higher than the national CFR of 5.1 percent.
To continue on the Covid-19 aid distribution in Indonesia. ACT Foundation has been delivered food package into several cities in Indonesia and for the first round the aid distribution is for families who can not fulfill their basic need (food package) in Surabaya, East Java Province that surpassed Jakarta as the nation's Covid-19 epicenter. The beneficiaries are (a) families who are living under "the highway road bridge" which is very common place in Indonesia for unfortunate families to live in, their daily activities are pick the recyle-garbages up from the trash bin; (b) dissable people and (c) widows, the food package will last up to for two weeks, for 624 families members. The beneficiaries were very happy to receive the aid distribution from the GlobalGiving donors and the food package as basic need is very important for their daily life.

Thank you very much for your sincere help, continues support and please stay safe and healthy.