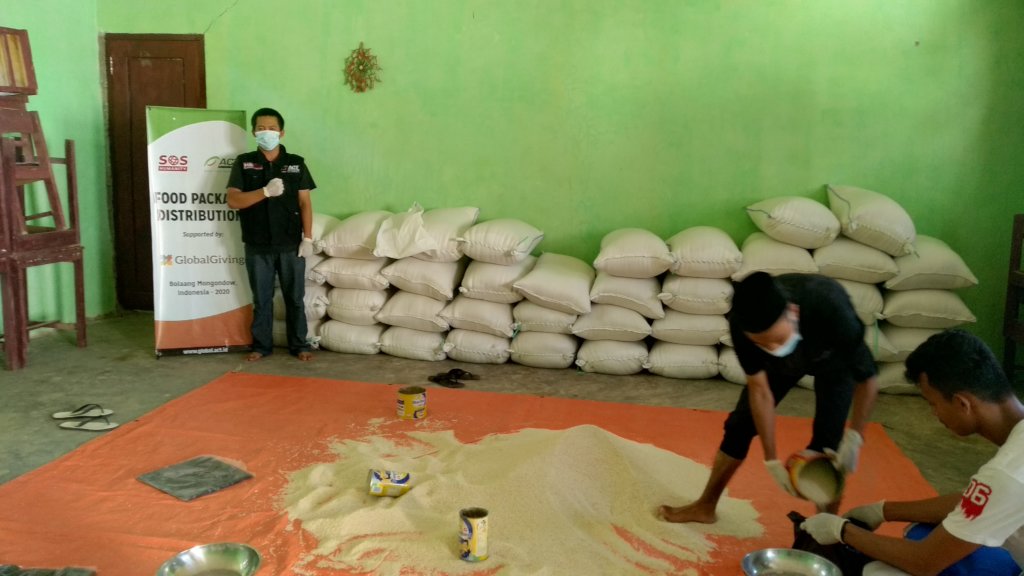 Dear our respected donors across the globe,
Once again I am reaching you out in a row to kindly inform you that our ground team have been reported that the Covid-19 aid distribution have been distributed in North-Sulawesi, Indonesia.
Our trip was started from Makassar on Monday May 25th 2020, the capital city of South Sulawesi. Our trip was taken by road cross and takes approximately 1900 KMs or at least 3-4 (three to four) days to get the destination. During the social distancing and Large Scale Social Restriction system, ACT's team must preparing some official documents that shows the Non-reactive Rapid Test Result and The Healthness Circumstance Result. Besides that, ACT team must have their ID Card and supporting attribute about organization. There are more than 24 (twenty four) regencies and there are more than 10 (ten) COVID-19 checkpoints that spread in each of border regions, start from Palopo City, until we get the destination area on May 27th 2020 at 9 PM
On May 27th 2020, our team arranged a forum group discussion with the headman of the Binuanga village and local volunteers. We discussed about our purpose, and also how to provide all the basic needs that we will distribute to all the victims of the floods that was spread in 4 (four) different villages. Officially there are 7 (seven) affected villages, but only 4 (four) that get the most effect, not only in materials sector but also in economic sector, even in this pandemic of COVID-19. These 4(four) villages are Binuanga, Biontong Satu, Tanjung Laboa and Saleo Village.
In Binuanga Villages there are 4 (four) sub-villages, Sub Villages #1 consist of 26 Families or 127 people, Sub Villages #2 consist of 20 families or 98 people, Sub-villages #3 consist of 18 families or 86 people, and Sub-villages #4 consist of 28 families or 155 people, amount of all 92 families or 466 people.
On May 28th 2020, we started our main activities with providing the basic needs such as 2220 Kgs of rice, 444 litres of cooking oil, 222 Kgs of sugar, 444 cans of canned fish, 222 packs of tea that was provided by local vendor. After packaging we started to distributed in two villages, Binuanga and Biontong Satu Village. The next day we distributed the food packages appeals in next two villages, Tanjung Laboa and Saleo Village.
On May 30th 2020, we started our trip to go back to our home, and arrived on June 2nd 2020 at 3 AM. In our trip we have to face the COVID-19 Checkpoints again, but we do not get the obstacles like before, because we could show our documentation that proved we have already done our implementation of humanity program in North Bolaang Mangondow Regency.
The flash floods that happened in North Bolaang Mangondow has taken away the joy and happiness of the villagers, the sadness has not finished yet, they must faced the pandemic of COVID-19. But they do not have another choice, they have to struggle in this situation. When ACT's team arrived in these villages, all the villagers very happy and they said "we still have brothers and sisters that remember us"
These 222 Food Packages at least could help them to struggle in this situation. They hope we will do the next project in their villages shuch as empowering program in order to help their continuity.
Mrs. Yanti is one of the villagers who lives in Binuanga Villages of North Bolaang Mangondow Regency. Her house is one of the most affected, her kitchen was swept away by the flash flood. She told us about Her husband that used to work in Manado, the Capital City in North Sulawesi as a driver in a company, when his work finished, he spent his time to be an online driver. After the disaster in their village, he must go home and looked after his family that was affected by the flash floods. While their life was not properly yet, the Pandemic of COVID-19 came to Indonesia, that pushed him to stay at home, and his company ask him to retired in case of economic reason. Besides that, Large Scale Social Restriction system pushed him cannot go anywhere. So he didn't have another choice that he must stay in his villages and looked for a part time job to provide his family needs. So Mrs Yanti and his husband work in their neighbour's farm to struggle.
The project has been distributed in time. Thanks to the great collaboration of all parties on the ground, especially to the village government who was very cooperative in the project. One last thing to our generous donors across the globe. Your help is amazing and incredible for Indonesian community.
Warm regards,
Mohamad F. Amrullah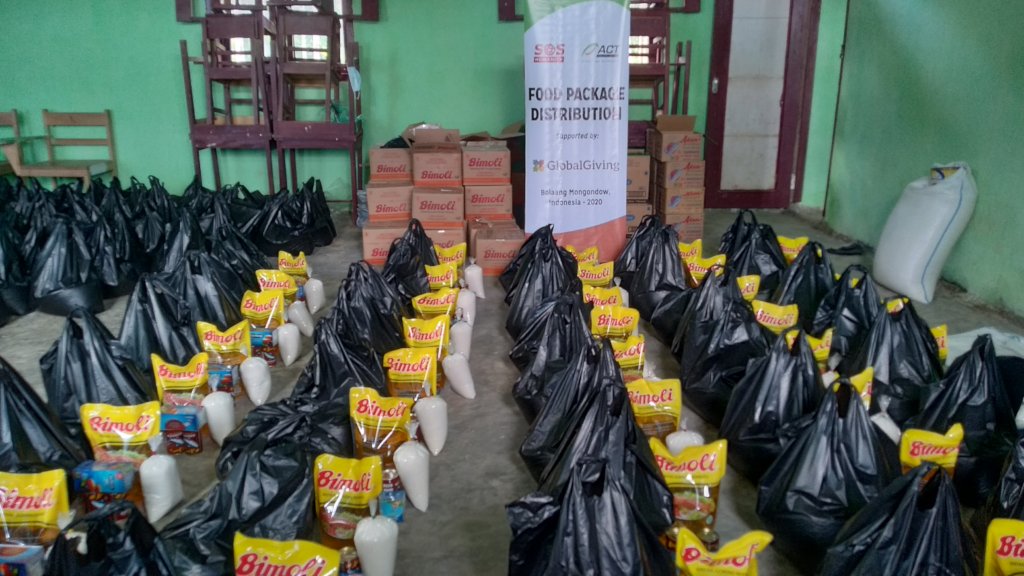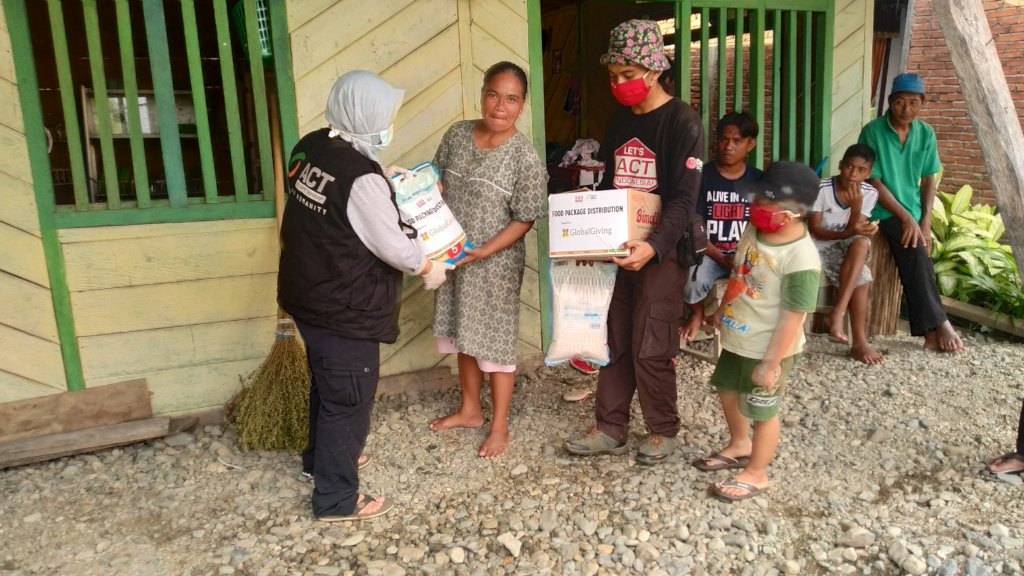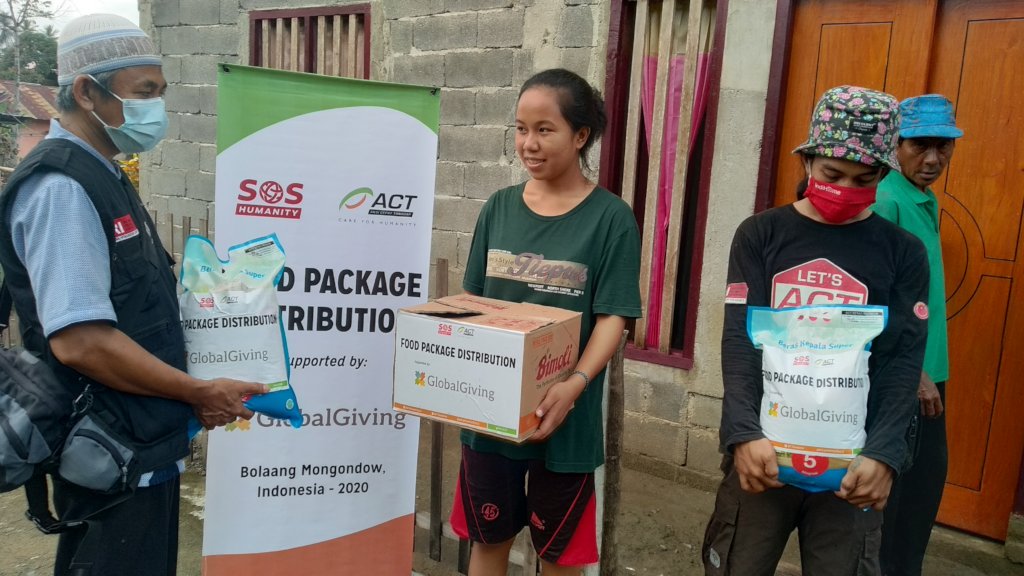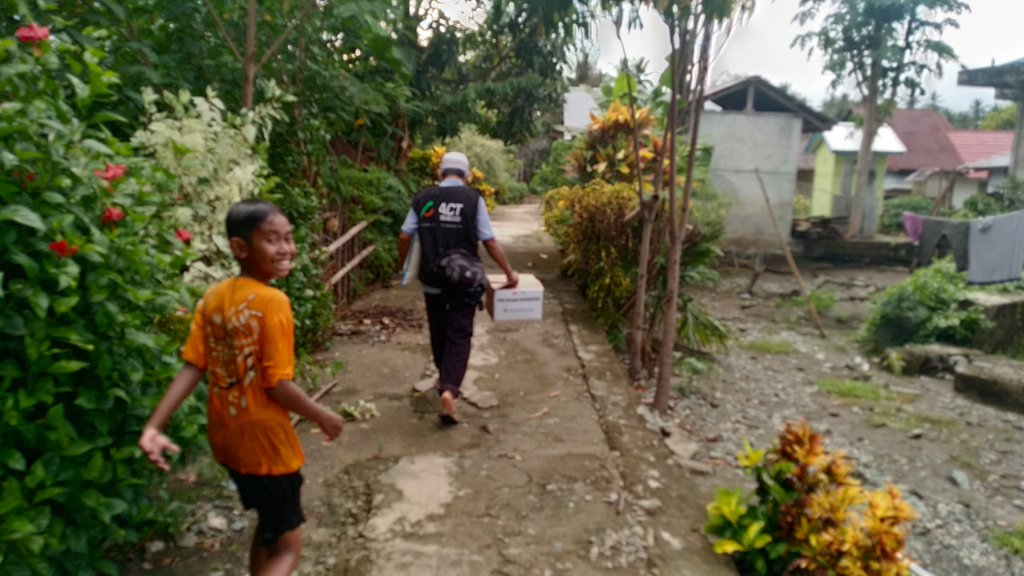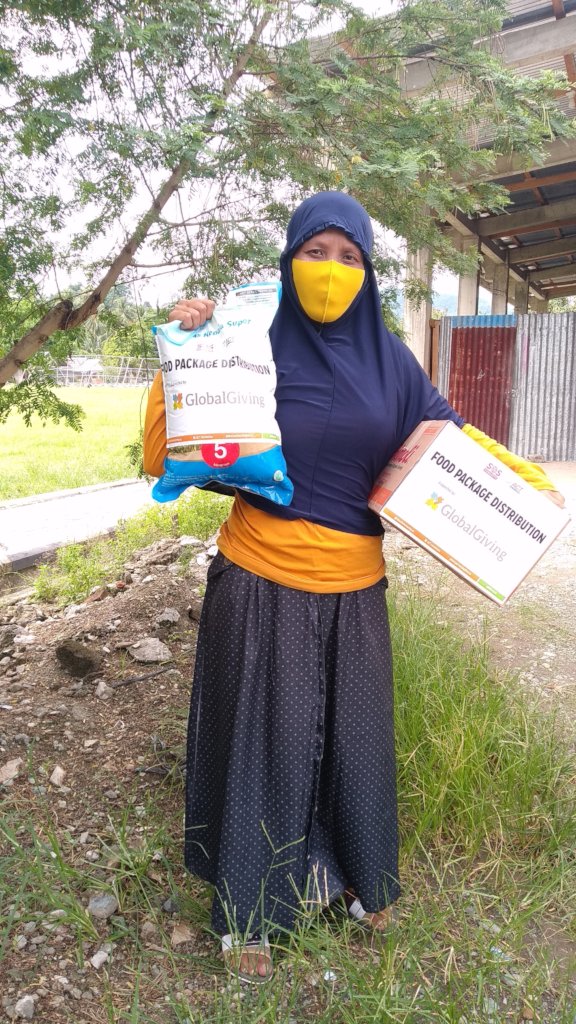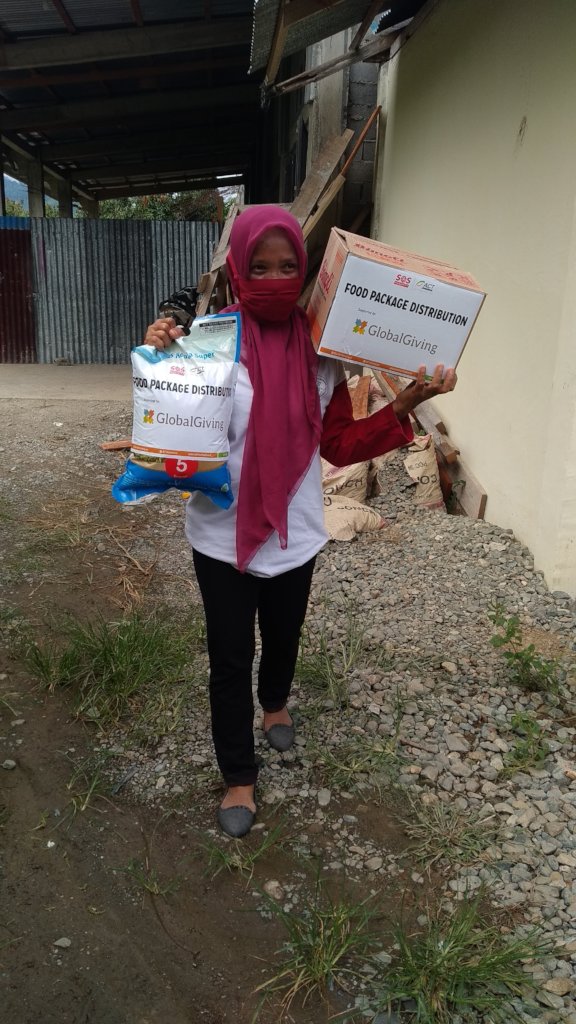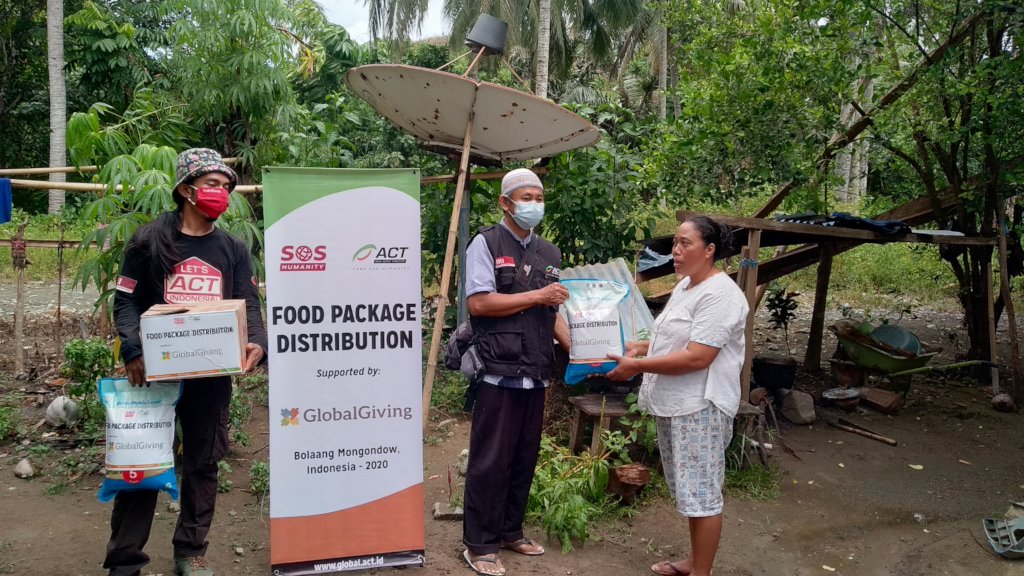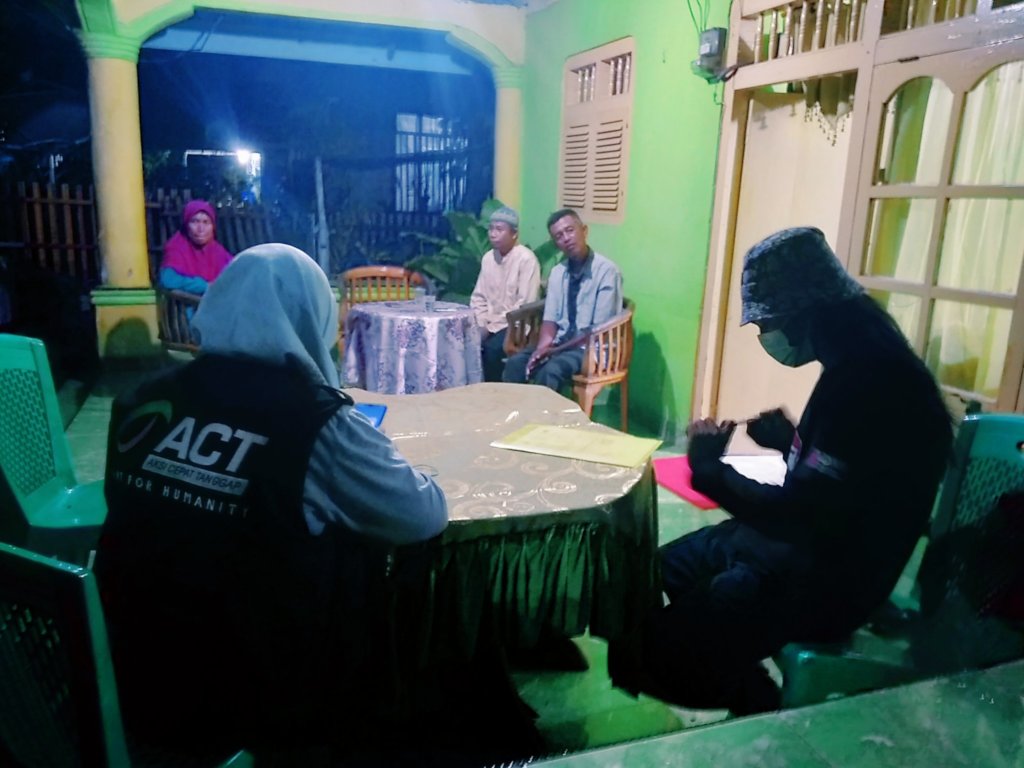 Links:
Attachments: