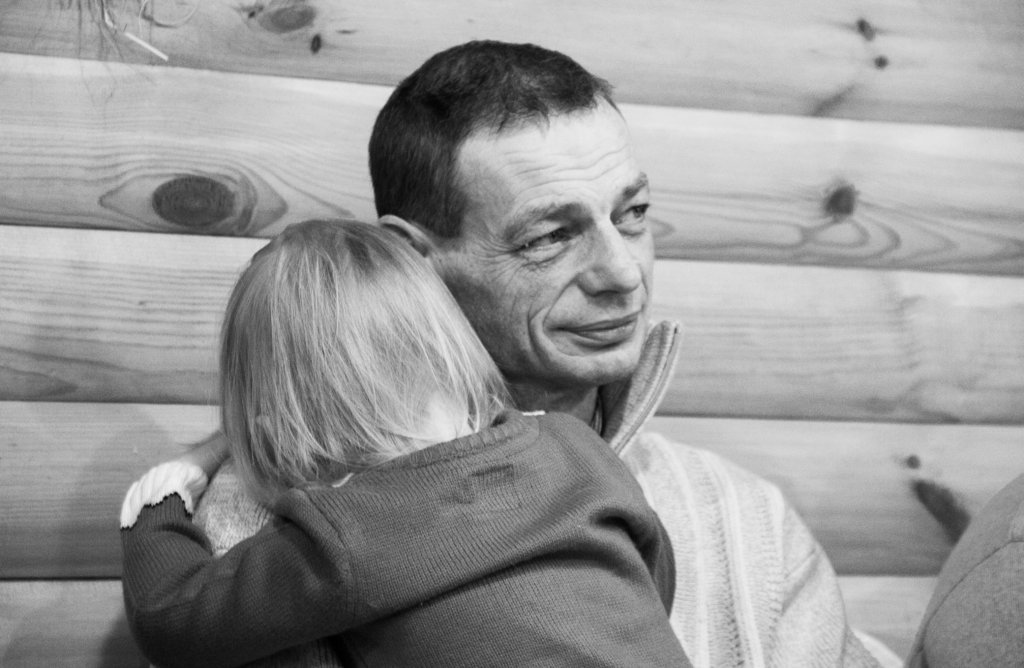 Dear friends!
In this report we want to tell you a bit peculiar story: we would like to reveal a little bit of the "backstage" of emergency fostering in Ukraine.
Why is it important now?
Most recently the project Emergency Fostering for Children in Ukraine reached two important marks. First of all, the number of children who were supported and benefitted from emergency foster care hit 100! That is right! It is 100 happy stories that came true with your support!
Secondly, this summer new families of emergency foster carers are starting to provide services (in our report from December 29, 2016 we have briefly mentioned that 4 of them were trained this winter and now that they have also completed all the formal procedures they are ready to host children). Taking into consideration that these will be the first "newcomers" of emergency fostering after the new legislation adoption and the service taking the scope of the nation-wide experiment, it seems like the best point of time for taking a moment to mention those people who were the pioneers of the service.
The first family of emergency fosterers started to host children temporary left without parental care in 2009. It was the family of Nataliia and Ievhen Dudko whose pictures you can see on our main project page. Later on, they were joined by Tetiana and Taras Gurski (in 2011), Larysa and Sergiy Kuznetsovy, Liubov Iashchuk (in 2012), Nataliia Bazylchuk and Anatolii Avramenko (in 2013), Olena and Yurii Volkotrub, Tetiana and Ivan Hnatyky (in 2015).
These are the people who volunteered to become emergency foster carers while the service was still under testing and our team was doing our best for it to be recognized by the government on the national level. All these people believed that emergency fostering is necessary part of the puzzle in the process of eliminating the extensive and harmful system of residential institutions for Ukrainian children.
It was not easy for them at first, since their role as emergency fosterers meant not only helping children, but also letting them go. "When we hosted the first baby in our family [in the framework of providing emergency fostering services] he was 1,5 months old. When we had to give this child to his new family he was 4 month. It was incredibly hard and I cried for a whole week. But then I came up with a formula that soothes me every time: the God sent me children, but for someone this is the only opportunity to become a parent", - Tetiana Gurska confessed in The Critical Point TV progrmme in 2013. Over the years emergency fosterers and their spouses have given multiple interviews and, thus, became ambassadors of the service that was completely new in Ukraine.
Our pioneers had to deal with a variety of cases: children with disabilities, underaged mothers, small babies, children with HIV, kids who were influenced by neglect, stress or severe psychological trauma… But in every case they knew for sure: first thing they had to provide to all of the children was love. They found strengths in the small and big victories that children were achieving under their protection. "It is a victory for us as well as for her" – said foster carer Nataliia Bazylchuk one time when Olenka* who was hosted in the Bazylchuk-Avramenko family finally got her first high grade for a math test at school. "At first they were not even able to tell what their family name was. But since they have been living here, they really changed and learnt a lot. You would really tell the difference between the children they were and the children they became. – Nataliia continued sharing the story of Olenka's and her siblings' success. – We are even a little bit jealous of their future parents, but it cheers us up that they are going to get a real family that will take good care of them and it makes our separation with them so much easier".
What has been driving all of emergency foster carers is their strong motivation to help children and the value of family that you rarely find so strong in people. "Myself, I was raised by a single mother. – says Larysa Kuznetsova once asked why she decided to become an emergency fosterer. – Therefore, I made a promise to myself that when I grow up I would have a big family where everyone has enough love and support".
However they would not be able to carry on as long without your help! Your kind support taught them to never give up even in the hardest cases. Therefore, on behalf of Ukrainian pioneers of emergency fostering we would like to express to you deep gratitude for all you have done for this project.
Now the story continues… Until the end of 2017 Partnership for Every Child is defined as the one organization responsible for training of prospective emergency fosterers. The government of Ukraine has provided us a window of opportunity and we really want to use the most out of it. Please, do consider further donations to this project. And if you do so, note that July 12 is the best opportunity for one, since it is the GG Rewards Bonus Day, a day when all the donations to organizations with Superstar status (which we also have) will be doubled by GlobalGiving.org! Pencil this day in your calendar, donate to the hopes of hundreds more children in Ukraine to stay or find their loving family.
On behalf of the whole team of Partnership for Every Child I wish you a pleasant summer!
Our next reports are coming soon!
Warm regards,
Kateryna Snisarenko
Project Communications Officer
*The names of the children were changed to protect their identities.