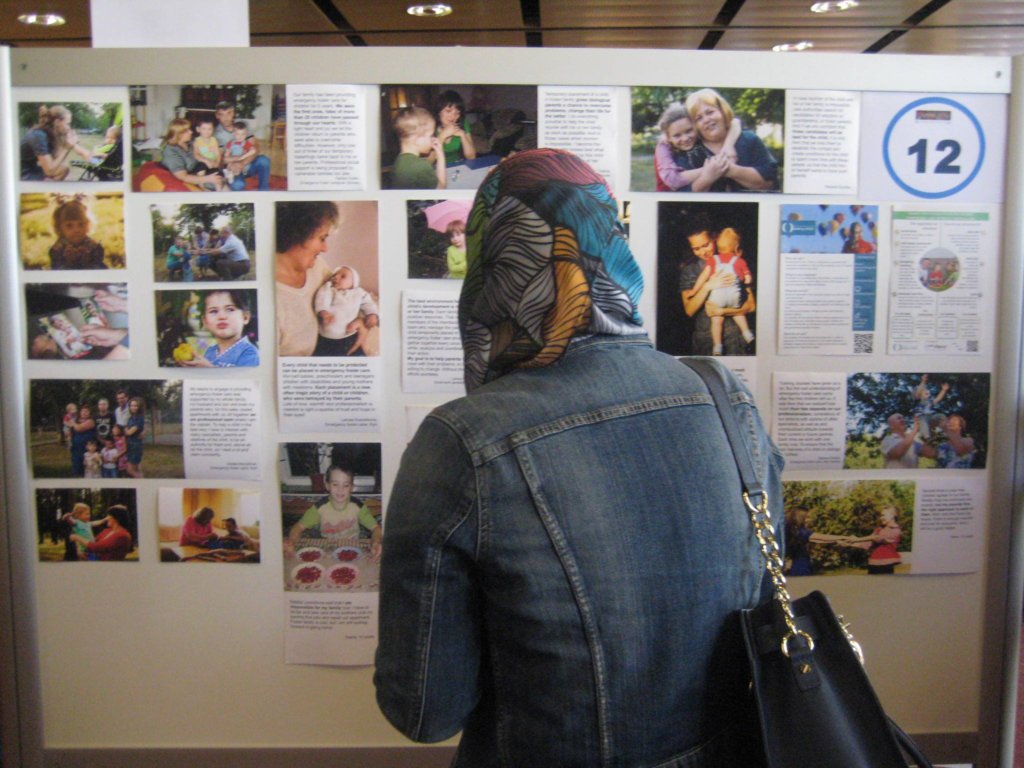 Dear friends,
As the 2017 is approaching us, it seems that now is the best time to think back and summarize what has been achieved over the year that is ending. Hopefully, these 12 months have been fruitful for you. As for us, we are thrilled to tell you about the transformational shifts that have been successfully realized, in order to enable not several, but all Ukrainian children who are temporary left without parental care to benefit from professional, high-quality short-term foster care.
First of all, we are very proud to tell you about the amendments of the national legislation lobbied by Partnership for Every Child that were approved and signed this year.
The turning point in introduction of emergency fostering (#FamilyPatronage) in Ukraine took place on January 26, 2016 when the law No. 936 was approved by Verkhovna Rada, the Parliament of Ukraine. This act started a state-wide experiment for development of short-term foster service in all regions of Ukraine. And later legislative amendments included professional emergency foster carers into the cohort of service providers who receive state-funded salary (law No. 1794 of December 20, 2016) and pension for retirement (law No. 1692 of October 19, 2016).
While these were crucial changes, they raised two other massive challenges for us. First of all, to provide mentioned services in all regions of Ukraine, patronage families have to be constantly recruited and trained. What is more, to ensure fulfillment of all the legislative acts approved and signed this year, a campaign for promotion of the service has to be run, which is necessary not just for developing understanding of the service among broad public, but also specifically for getting social sphere specialists realize how necessary and useful it is for ensuring best interests of a child.
Therefore, second achievement that we find essential is the start of informational campaign. Over the last months we have been diligently informing Ukrainian public about all the developments within the national experiment via available channels, held special seminars for social sphere specialists and NGO-representatives in local communities, presented #FamilyPatronage in all possible ways to the public. But one achievement that is particularly important to us is development of an exhibition about short-term fostering, including life stories that have been changed over the years thanks to this service. The exhibition "visited" several state institutions, including the Ministry of Social Policy of Ukraine and touched hearts of many decision-makers, which also helped to move the processes of approving necessary legal amendments along.
We have also trained a team of dedicated trainers who are passionate about their task, namely to train short-term foster carers, patronage families. We formed local trainer teams who are responsible for carrying out trainings in particular regions.
Of course, so much more has to be done to ensure that every child temporary left without parental care stays in safe and loving family environment at all times. In order to use this life-changing opportunity, so many challenges have to be addressed. But your support is the crucial factor that fuels the engine moving this process forward meter by meter.
We Thank you for all you have done to support this cause. We hope that the community of #FamilyPatronage supporters will only grow in 2017. But not without your help! These last days of the year are the last chances to make a monthly recurring donation that will be matched by 200%, if kept active until March 2017. And it is a great opportunity to engage more support. Please, tell your friends, relatives, acquaintaces about this opportunity before you raise your glass on the New Year's Eve. Imagine how many smiles might light up on children's faces thanks to this small effort!
Please, note that all the costs donated by the global givers are used to fulfill the direct needs of children (in psychological aid, rehabilitation etc.), enhance conditions in which patronage families provide their services and train newly recruited families. "Every child that needs to be protected can be placed in emergency foster care. – says Larysa Kuznetsova, emergency foster carer from Kyiv. – We had babies, preschoolers and teenagers, children with disabilities and young mothers with newborns. Each placement is a new, often tragic story of a child or children, who were betrayed by their parents. Lots of love, warmth and professinalism is needed to light a sparkle of trust and hope in their eyes!"
On behalf of Partnership for Every Child, let me send you the warmest New Year greetings! May your next year be successful and full of light!
Sincerely yours,
Kateryna Snisarenko
Project Communications Officer
and the team of Partnership for Every Child