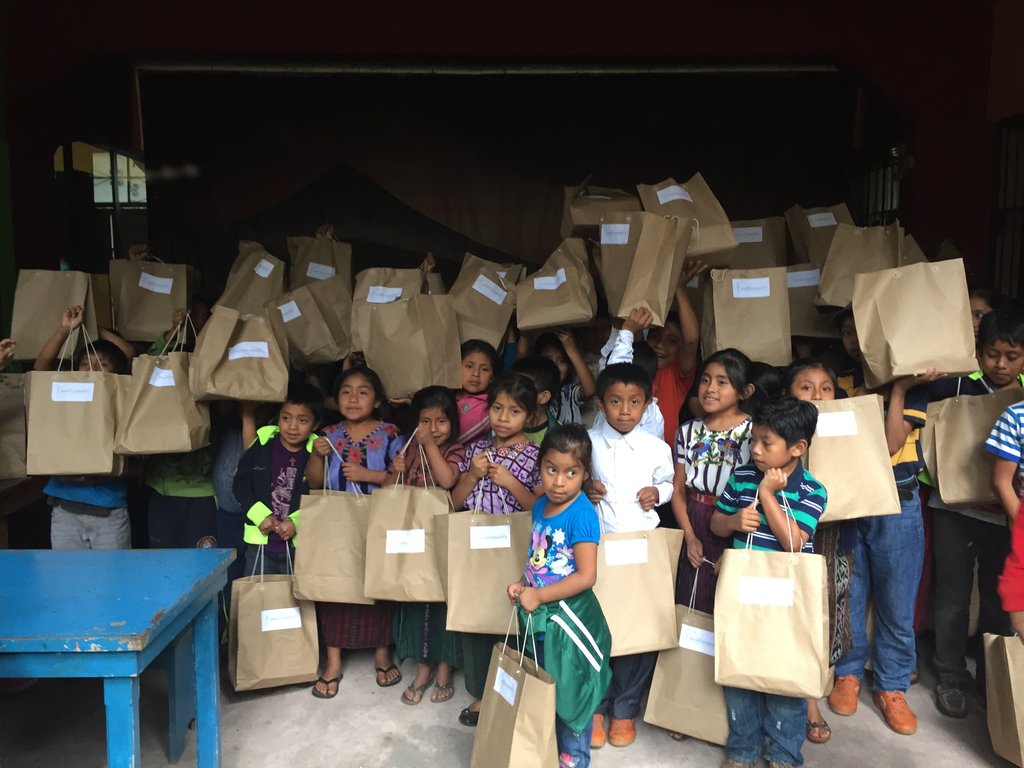 The school year is underway in Guatemala and students across the country are preparing to take their first exams of the year. While testing may cause anxiety for students and their families, evaluations and grades are important indicators for Pueblo a Pueblo staff to address the needs of scholarship students.
As part of a scholarship, students receive school supplies and gym uniforms in addition to medical care, including dental checkups and medications. Most importantly, we also offer one-on-one, tailored support and mentorship for students.
When students perform poorly on exams, their teachers help us arrange a home visit to meet with the student and his or her family. Through these visits, we can determine the causes behind a student's poor academic performance and construct a plan with the family on how to get the student back on track.
In a country where more than 50% of indigenous students do not complete their primary education, extra support from a caring adult makes all the difference. Most students in rural communities of Guatemala are forced to leave school early because their families cannot afford school fees or they do not see the importance of completing their education.
One of our former scholarship students, Isabella, dropped out of school in the 4th grade. She was one of the youngest children in a family of 13 and it was not a surprise when she and her friends decided to abandon school. However, their teachers brought the situation to our attention and with the help of a scholarship, they quickly re-enrolled. Isabella still faced a lot of challenges and withstood pressure from friends and families urging her to leave school but four years later, Isabella is studying to become a teacher and hopes to pass on the love of learning to younger children.
When speaking to her about the scholarship program, Isabella told us that without the support from our staff, she would have left school in the 6th grade. She is so proud to have a degree and is excited by the opportunities available to her because she completed her education.
We're happy to provide the support that young students like Isabella need to complete their education in rural Guatemala and we hope to help many more in the future. Thanks for your ongoing support!