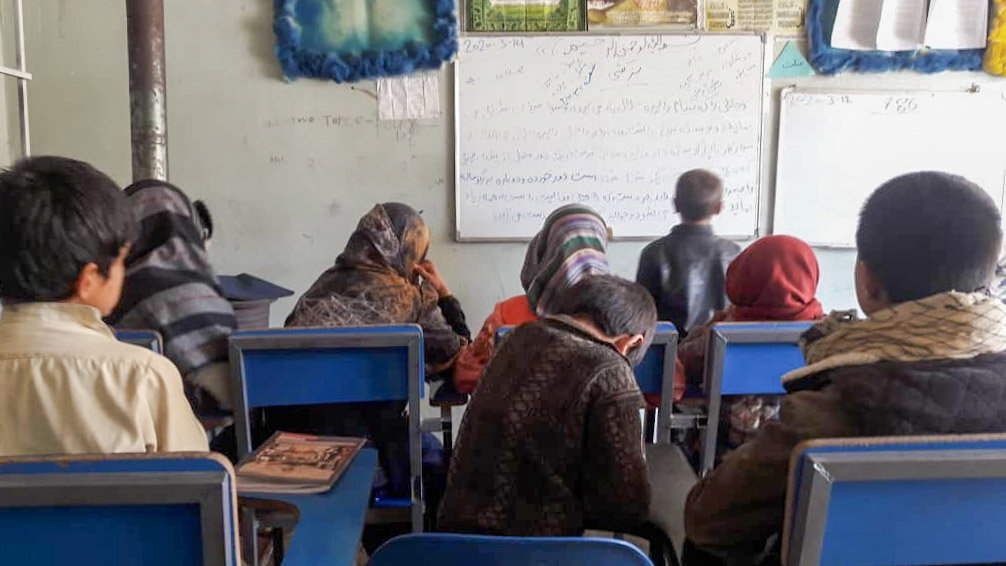 Any crisis – whether health-related, conflict or natural disaster – results in increased food insecurity and pushes many people closer to hunger and famine. In 2021, Afghanistan was declared by the UN and WFP to face one of the worst famines in a long time - not only due to armed conflict and the outcomes of the pandemic, but also due to recent droughts in the western part of the country.
To work on this and alleviate the struggle for many, during the first weeks of Ramadan (the Holy Month), AfD mobilised funds through local traders/businessmen under the name of Zakat. One of the five Pillars of Islam, Zakat is the compulsory giving of a portion of one's wealth to charity or those in need. Through this Zakat, or donation, a group of local businessman provided their aid to AfD to support the distribution of food for students and their families.
This action mobilised 7,000 USD for the school for Children with Disabilities and supported a total of 672 families who received 1 sack of 10kg rice each.
COVID-19 is now pushing hunger to devastating levels, which has implications for peace. This year, the number of people facing deadly levels of food-insecurity will double to 265 million people, according to the WFP. Hunger and famine are often key drivers of conflict, as desperation can force people to grab readily-available resources in order to survive. This also affects the nutritional status of infants, young children, pregnant mothers, and teenagers - all of which, for different motives face challenges to get their adequate daily food requirements.
AfD supports 600 children through the "School for Children with Disabilities" to access education, and through these schools establish a better future for themselves and their families. To learn well, our children and youth need to eat well. Nutrition plays a key role in the healthy development of our children and youth. Nutritious foods provide our body and mind with the energy needed to grow, feel well, be active, stay healthy and learn.
Each child deserves the right to food. 10$ donated by you can provide a sack of 10g of rice for a family in need.
We would like to extend our gratitude to our generous donors, friends and supporters. It is with your support that we can continue providing vital assitance to the most marginalized communities in Afghanistan. Under these exceptional circumstances, children at the Rahyab school need your support more than ever!
With warm regards,

The Team at AfD
Links: