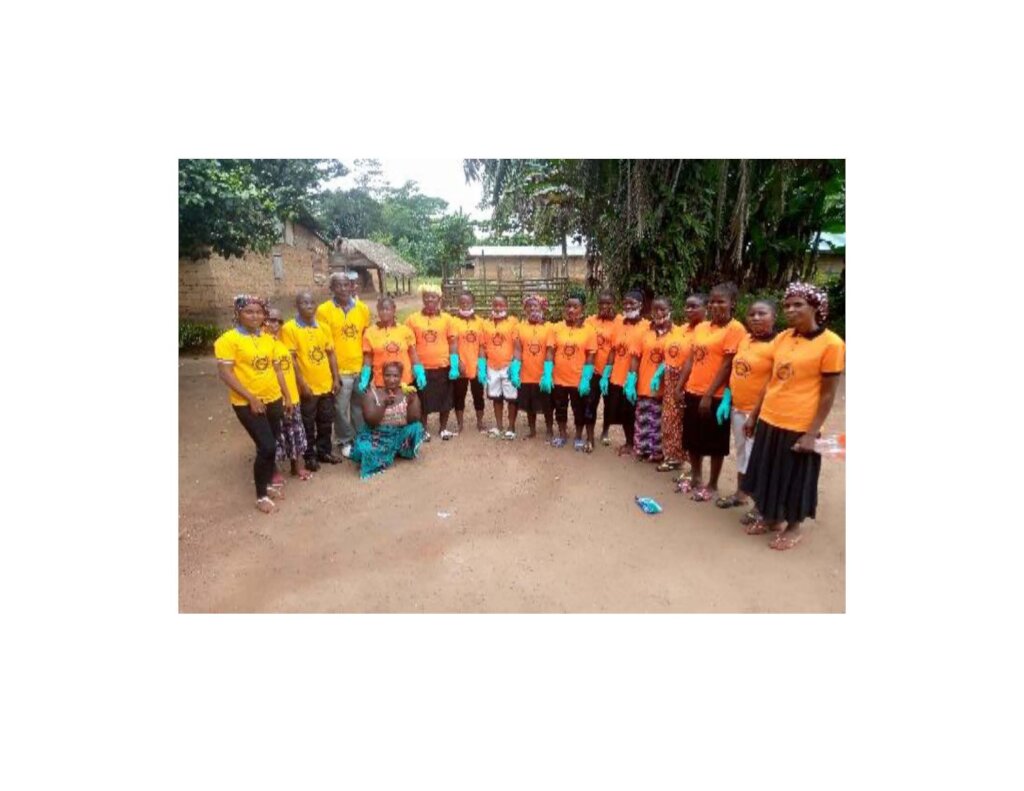 "Success is not final, failure is not fatal: it is the courage to continue that counts." Winston Churchill
R.O.C.K's Learning Dynamics Project seeks to increase reading and English-speaking skills and provide vocational skills for females in the village of Teahplay, Nimba County, Liberia.
Last year R.O.C.K. provided reading books to each of the children that attended the school in Teahplay. This was the first time that any of these children had their own reading books this meant that they could continue reading when they were not in school. The reopening of school in the village was delayed in September due to COVID19 precautions and the principal of the school being sick. Although the children were not able to resume school in September, Abigail, R.O.C.K.'s Liberia Correspondent reported that most of the children actively read their reading books at home.
Academic Scholarships: Timothy and Susan are two of 5 students that received academic scholarships.
VOCATIONAL TRAINING FOR GIRLS AND WOMEN
R.O.C.K. was able to launch the R.O.C.K. Vocational Training Program which provided vocational training for 20 females. The women and girls are all residents of Teahplay in Nimba County, Liberia.
Activity Description:
Abigail, R.O.C.K.'s Liberia Correspondent, hired the services of a professional soap maker to train 20 women and girls in soap making. The women and girls were selected from the Teahplay based on their willingness and commitment to participate in the training program.
Activty Results:
All 20 girls and women are actively involved in the training program
The women and girls are currently producing Liquid Soap, Chloride, Vaseline, and bathing soap.
The girls and women have been very appreciative for the opportunity to realize their potentials to help themselves and their children.
Girls and women in communities adjoining Teahplay are appealing to R.O.C.K to extend the vocational training program to girls and women in their communities.
The products that were made during training was sold in the market and the trainees made $26,500 Liberian dollars.
Basic Evaluationn:
100% of the 20 women and girls has shown willingness and commitment to acquire new skills.
Activity Cost:
The cost of this training for the period October – December 2021 was US$925 (US$750 for cost of materials US$50 for trainer's stipend, and US$125 for buying and printing of T-shirts.) Our Liberia correspondent was also given a monthly stipend for recruiting, coordinating, and overseeing the training program as well in addition to her work with the Teahplay school. The goal is to extend training to other areas such as tailoring and tie and dye. The skills are empowering the women and girls, helping them to get incomes of their own.