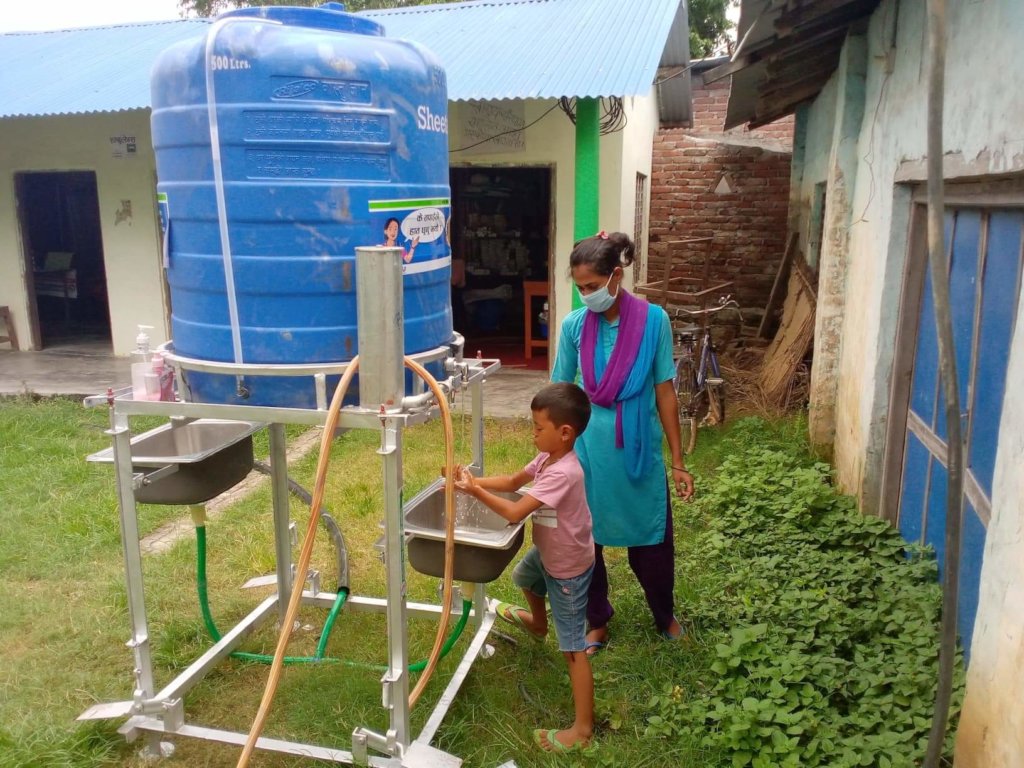 Name of the project: Education Support to Child Laborers in Nepal (Project # 27536)
Periodic report-rogress achievement:
Under the Education Support for Child Laborers in Nepal (Project # 27536)
BASE has been successfully implementing the project entitled Education support for child laborers in Nepalin the financial support by the GlobalGiving. During this reporting period BASE has provided support to three children for their continuation of education in government school now the children are staying at home and getting support from their parents. The intervention will contribute to achieve SDG 4's provision "Ensure inclusive and equitable quality education and promote lifelong learning opportunities for all" and BASE is apply its strategy to supports children those are vulnerable and child labor.
The world is suffering from the pandemic of Covid-19 corona virus. More than 65276 cases are confirmed by COVID-19 in Nepal. Out of 65276, 47238 people recovered from Covid-19 and 427 people reported death cases (MoHP Sep. 21, 2020). In our project working province no. 5 (Kapilvastu, Palpa, Dang and Banke districts and in Sudurpaschim province (in Kailali and Kanchanpur district) are the most vulnerable districts for having adjoining and open borders with India. The number of migrants' returnees from India is increasing and that has resulted to increment of positive cases of covid-19 in these districts.
More than 90% of the confirmed cases are asymptomatic when diagnosed. There is a tremendous increase in the Covid-19 cases day-by-day. This increase is largely driven by repeated large influxes of Nepali workers returning from India. The Nepal government has provisioned to keep those returnees at the quarantine at least for 14 days and until the test is done for Covid-19 before they are releasing to their homes. Besides, that the persons with the symptoms of Covid- 19 and after PCR test positive reports are kept in isolation centers and serious patients are in ventilator too. Based on the media reports and experience shared by the isolated people, the existing conditions of the quarantines and isolation centers in the country are not as per the standard setup by the government, with continuing the high inflow of the returnees from neighboring countries, thus there is high risk to more serious problems of basic standard of accommodation, social distancing as well as water sanitation and hygiene (WASH) facilities. As per the consultation with municipal offices, there is scarcity of sleeping materials, basic hygiene kit and WASH facilities along with safety gears to health professionals in quarantine and isolation centers. That's the reason, the patients deny staying there but if they are not controlled, the risk of community transmission will spread.
As the number of Covid-19 affected patients is increasing rapidly, the need of isolation centers is equally increasing because they will now need to get isolated for the treatment. The quarantines are now to be converted in to isolation centers. Therefore proper management of the isolation centers is very important to reduce the risk of severe illness and death. Though the isolation/quarantine as well as health centers have been managed by the local government, they are not with sufficient materials essential for the patients and health personnel both. Protective equipment, safety materials, hygiene kits, safe drinking water, beddings chemicals, sprayers are not available in these centers to maintain safety, sanitation and hygienic environment. In the lack of PPE sets, gloves, surgical mask and chemical sprays health professionals are not confident to visit those centers to provide health services. Similarly, patients are at risk of losing their immunity power for getting in to unhygienic and unsafe environment without timely treatment from the health professionals.
In order to minimize risks and spread of corona virus/Covid-19 pandemic there was 6 month long lock down (started from March 24 2020 to Sep. 17, 2020) that caused difficult situation of daily life of the people in Nepal. All the business companies are halted; thousands of wage laborers lost their employment to those are most severely affected and facing hand to mouth problems. Recently, from Sep 17, 2020 the lock down is lifted but Schools, Colleges and Universities are still closed and the students are badly affected for their education.
During lock down period BASE field staffs were working from home and using digital system (tele, zoom meeting and messenger) to collect information about understanding on covid-19 and counseling them about how to be safe from corona virus. The emphasis has been given to make them awareness on possible trafficking and child rights violation during lock down period.
In this situation BASE organization is implementing covid-19 prevention and response with close coordination and collaboration with local government. BASE is providing health and hygiene session through health workers in the community and providing materials such as Personal Protective Equipment (PPE) sets, gloves, surgical mask, chemical sprays, hygiene kits, safe drinking water, and beddings for quarantine, chemicals, sprayers and VTM for PCR test. In present situation in Nepal the Covid-19 pandemic is likely to spread in the community so BASE is focusing to response and establish contactless hand washing stations in the community so that community people can get benefit and practice hand washing frequently.
Before starting lock down due to covid-19 in Nepal BASE has provided the following education materials to the 25 vulnerable children in Banke district Nepal.
Bag- 1
Shirt - 1 Pcs
Paint - 1 Pcs
Nepali copy- 1 Dozen
English copy- 5 Pcs
Pen - 10 Pcs
Pencil - 10 Pcs
Pencil Cutter - 5 pcs
Eraser- 5 Pcs
Geometry box- Pcs
Financial narrative report:
Name of the project: Education Support to Child Laborers in Nepal (Project # 27536)
According to the BASE financial policy, Finance Coordinator is responsible to compile the financial report in close coordination of Program Manager/Executive Director, and report to the donor through Executive Director. Executive Director has the overall responsibilities to ensure for the timely implementation and reporting both narrative as well as financial management reporting. After the support all the receipt and documents are kept by finance section for project audit process. There is internal financial controlling mechanism at the organization and internal auditors periodically conduct the audit. At the end of the Nepali fiscal year financial auditing is taking place by Chartered Accountant (CA) and report to Government and funding agencies as per requirement. BASE hires professional Chartered Accountant (CA) as per BASE policy for every year for the financial audit purposes of the organization which is also submitted to concern donors and government authority.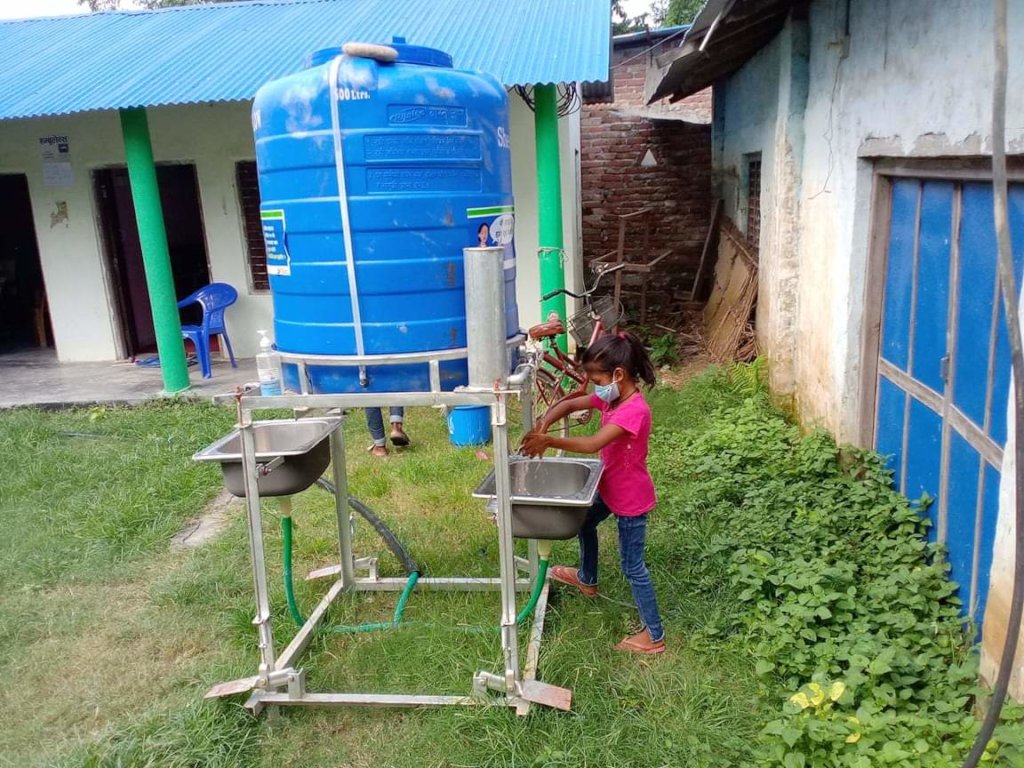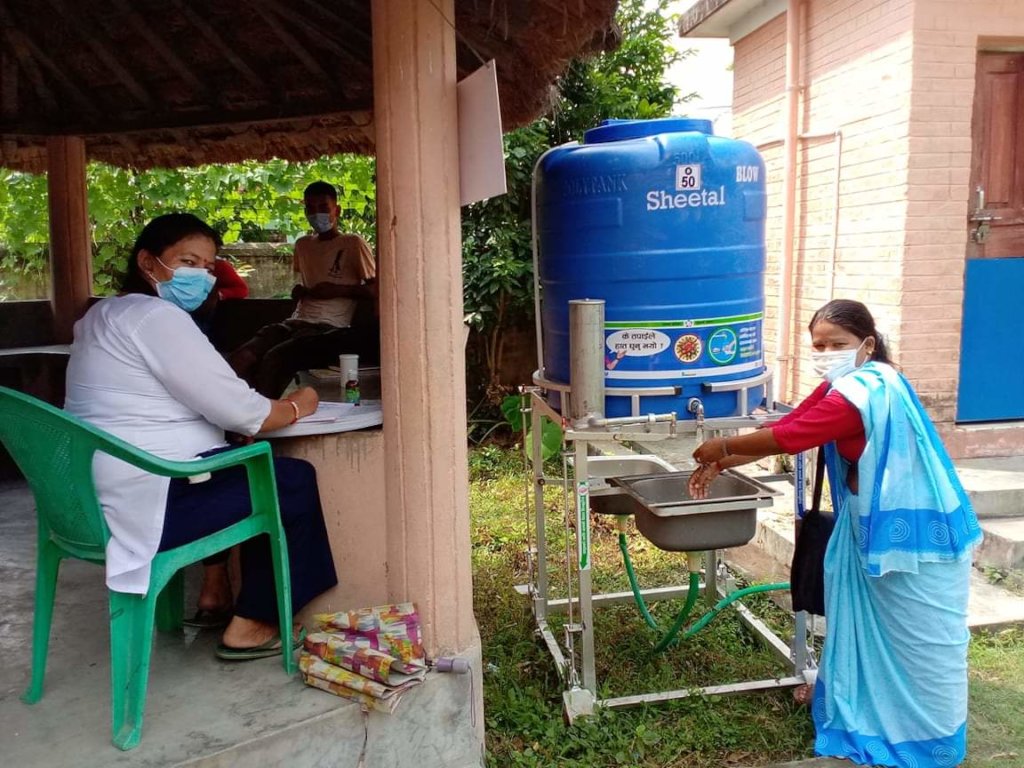 Attachments: