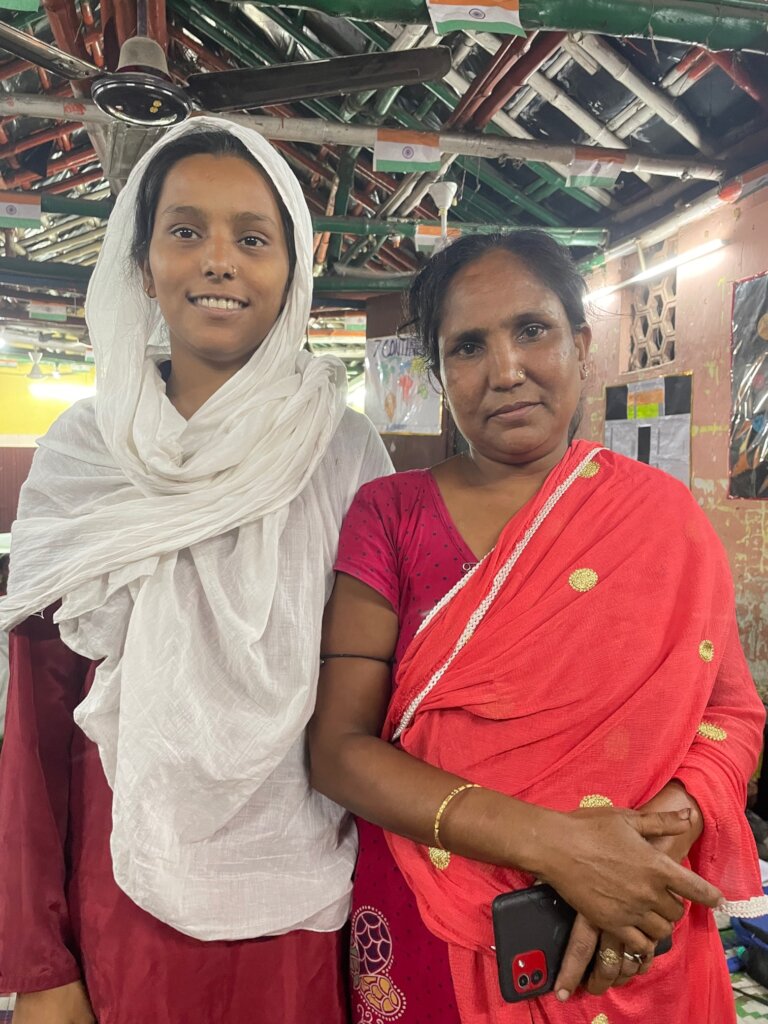 Sultana is 19 years old, although she seems older. She is a natural leader in the Topsia Evening Class and one of the founding members who, in 2016, took the important decision to attend the new evening sessions the Topsia Centre and thus to continue her education beyond primary school. Until then Tiljala SHED was only able to offer classes to children up to class 6. And typically, once a child stopped attending our classes he or she also dropped out of school
From the age of 5 Sultana attended the primary after-school classes in the centre. 90 or more small children pile into a small room and spend 3 hours every day after school singing, playing and, of course, studying. Our teachers supplement their school education as well as provide a joyful learning experience and a love of learning. We keep the children safe and productively occupied while their parents work.
The children's mothers are very grateful and most understand the importance of education. Illiterate themselves they supplement the family income either by rag picking (collecting and selling waste), domestic work (highly exploitative, long hours and badly paid) or chappal trimming (trimming sandals for 35 pence for 120 pairs). Sultana's mother is no different. All these families live in illegal makeshift shelters with no running water or proper sanitation beside a canal (an open sewer effectively). All any mother wants is for a better life for her children than the life of poverty, drudgery and misery she endures.
At the age of 19 Sultana is resisting society's expectation that she will drop out and get married. Her mother is very supportive but also feels the pressure to conform. We will do everything we can to ensure that Sultana can fulfil her dream of a better life.
The opening of the Evening Class, thanks to a local donor, has brought new hope for young girls and boys like Sultana and her friends. She has recently passed her class X exam and wants to remain in school for class XII and go on to college. She aspires to be a journalist although she is pragmatic and accepts that this is a high ambition. Thanks to your generosity we are sending Sultana and 24 others to computer training, which they absolutely love and which is going some way to preparing them for the next steps and levelling them up with kids from more privileged backgrounds.
It only costs £37 or USD45 to send one of these youngsters on a 6 month computer course. Or £30 a month for all the costs of keeping one secondary age youngster fully supported in education (including all tuition fees, uniform, computer classes etc)