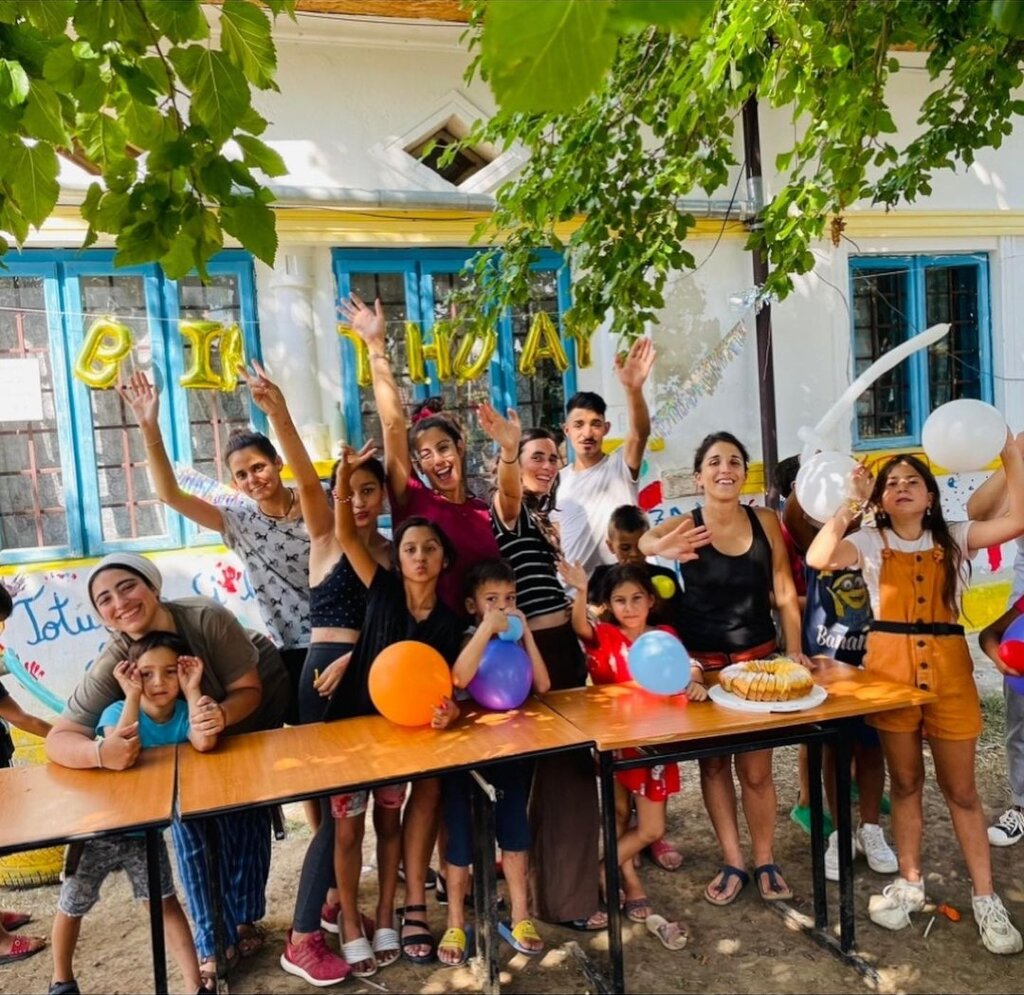 It was a wonderful summer in which the children of the Center Pinocchio had the opportunity to play also thanks to the volunteers of IBO Italia and of BiR and Educators Without Borders associations.
A summer full of games, dances, sports and activities based on the values of friendship and sharing. And then drawing and manual skills development activities such as the creation of bracelets and necklaces which attracted the attention of everyone, from the youngest to the oldest.
Finally, a now regular event, at the end of each month a small party is organized to celebrate the children who have their birthdays in the month.
At the end of July, two young community services from IBO Italy, Lucia and Antonella, arrived in Panciu and they will live a year of experience in Panciu.
Antonella tells us that as one of the first activities, she prepared a big cake for the children who had their birthdays that month. It's a monthly event: "I was able to witness their happiness".
And also "Together with the volunteers from BiR Association we organized a short trip into the nature. The children were able to play in the middle of nature and eat lunch. What a joy! Before they left, we organized a big party to thank the BiR volunteers, with drinks, music and festoons.
Shortly afterwards, 4 volunteers from the Association Educators Without Borders arrived. They all already have a very good experience in education, and they helped us a lot with the kids. During their time in Panciu we worked on the topic of emotions and colors associated with them. We explored the topic in depth by watching the film "Inside Out" and by drawing.
At the end of the summer, the Association Lumea lui Pinocchio organized the second edition of the festival "Fii Soare" which means "Be the sun". It is a festival dedicated to the kids and took place in the public park of Panciu. Despite the pouring rain, the children were able to play together with face painting, musical workshops, soap bubbles, percussion shows and baby dance. An event that we would like to become a regular event for the children of Panciu. And now the summer with its charge of emotions is almost over and gives room for school.
The school bell is ringing again, and we are starting the new year and new challenges: new homework, books and who knows what else. The Center Pinocchio continues to accompany the most vulnerable children in this difficult journey that is the life.
Thank you very much because your support is very important to carry forward the dream of giving to all boys and girls the opportunity to study, grow in harmony and become happy women and men.