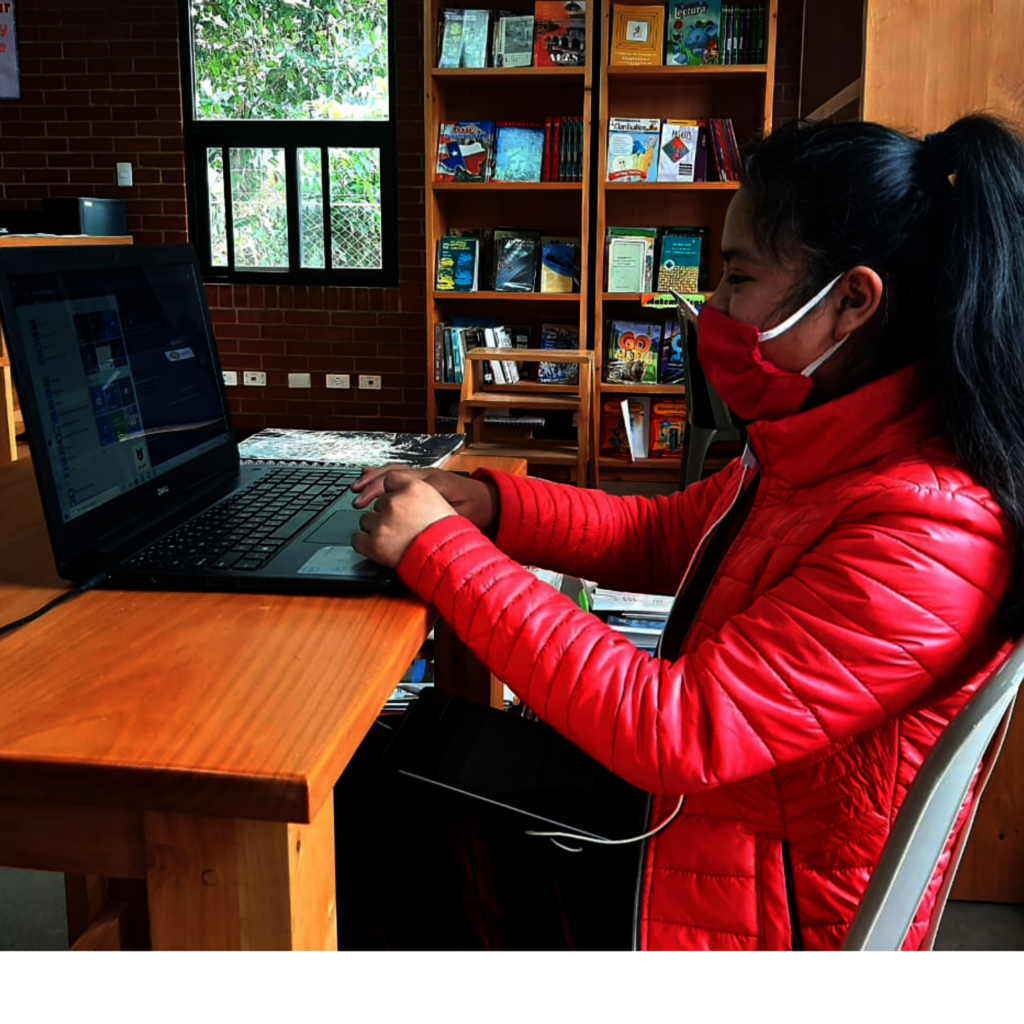 From Social Distance to Social Impact
2020 has been the year of the pivot. MAIA has leveraged technology, partnerships, and above all our local team to propel the talents of Girl Pioneers to evidence the transformational power of educated girls. With each new response to COVID-19, MAIA has maintained our commitment to our mission and creating long-term solutions.
Continue to Put Girls' Education First
In mid-March, Guatemala suspended all classes in both private and public schools through the end of 2020 due to COVID-19. This interruption of classes represents both a crisis and an opportunity for Guatemala. The Malala Foundation estimates that COVID-19 may push 20 million adolescent girls out of school permanently. In doing so, the other areas of risk (abuse, childhood marriage/motherhood, increased economic hardship) become more acute. It is estimated that 300,000 people in Guatemala will slip from poverty into extreme poverty due to the pandemic, and this will tempt many vulnerable families to reconsider their commitment to schooling.
MAIA prioritized adolescent girls before COVID-19, but now efforts to keep this talent from slipping back outside the margins are even more critical. The pandemic disrupted MAIA's normal routine but not its commitment and momentum. As a learning organization focused squarely on the bold trajectories of a new generation of Girl Pioneers, MAIA is experienced at responding to unforeseen variables.
The onset of COVID-19 accelerated MAIA's use of technology to maintain academic momentum in rural homes previously bereft of Internet access. Before the pandemic, only 3 percent of Girl Pioneers had access to internet at home. Now, Internet-equipped tablets are in the hands of ALL Girl Pioneers so they are able to maintain academic growth while also broadcasting their voices, perspectives, and leadership into new spheres. MAIA's innovative response to COVID-19 has been highlighted and recognized by MIT Solve, IDEO, Guatemala's major newspaper Prensa Libre, and Guatemala.com.
The dedicated team of MAIA educators and mentors received additional hours of professional development on virtual instruction so they could adapt the curriculum to remote learning. MAIA is now a part of the One World Network of Schools (OWNS), an education nonprofit whose mission is to improve student achievement by developing the next generation of school leaders in under-resourced communities around the world. They currently operate in 6 countries on 4 continents, and MAIA in Guatemala is their newest partner. MAIA is working with OWNS to prepare a reentry plan for 2021 to provide Girl Pioneers with the academic and socioemotional support they need to stay in school and be resilient in the face of the many challenges they will face during and after this time of crisis.
The Girl Effect in Action
Recognizing how fortunate they are to continue their studies during the crisis, Girl Pioneers have set up community libraries and hygiene stations in their towns to ensure all youth have access to books and learning materials while schools are closed. The three Girl Pioneers who led this initiative wrote an article about the project that was published on Assembly, the Malala Fund blog: "During COVID-19 school closures, Indigenous girls increase access to books in rural Guatemala."
Guatemala already experienced the highest levels of chronic malnutrition in the Western Hemisphere. In 2020, the number of people experiencing food insecurity in Guatemala has already doubled due to the extenuating impacts of COVID-19. In May, 20 Girl Pioneers launched a family garden pilot program to model how each family could address many nutritional needs through small-plot organic gardening. Since then, 100 more families have been trained on how to plant their own gardens to sustainably address food insecurity.
With the devastating economic impact of COVID-19 on rural communities, Girl Pioneers put their leadership skills into practice by working with local leadership to identify 270 of the most vulnerable households in their communities and set up a program to deliver food support to those who need it most.
MAIA Voz al Mundo (MAIA's Voice to the World)
Girl Pioneers are positioning themselves locally, nationally, and internationally as voices of their villages. MAIA designed a journalism program at the Impact School to provide training of Girl Pioneers to continue to advocate for their communities. MAIA has implemented the following strategies:
Voz de MAIA Podcast (Spotify, iTunes, MAIA website, and local radio stations): Girl Pioneers and MAIA's local team produce a Spanish language podcast that covers topics relevant to Maya communities. They tell their own stories using their empowered voices to advocate for a more inclusive society. https://maiagt.org/covid19-podcast
Tzijonem ("discussion" in Kaqchikel)—Facebook Live, Instagram Live, and local radio and television stations: MAIA leaders and Girl Pioneers produce live discussions with public figures; including thought-provoking analysis on current events, culture and identity, gender equality, racial discrimination, family health and well-being, food security and nutrition, environmental sustainability, and violence prevention. In 2020, Girl Pioneers have shared their perspectives with Academy Award winners, Nobel Peace Prize laureates, Olympic athletes, vice presidents, and other global influencers. To date, more than 36,000 people have viewed the programs on social media, and they have reached over 2 million people through local radio stations.
MAIA co-created The Colectivo, a network of female-focused organizations focused on integrated services and synergy for and among Maya women in Guatemala. The Colectivo has disseminated informational videos and audios about health and safety during COVID-19 in Kaqchikel, K'iche, and Tzutujil to over 100,000 people, broadcasted on local radio stations reaching 2 million listeners.
MAIA's Impact by the numbers
MAIA achieved 98% retention among Girl Pioneers and families in 2020 and 98% of students passed to the next grade (based on the Guatemala Ministry of Education standards).
While global data demonstrates the increased incidence of sexual abuse and early marriage of adolescent girls, 100% of Girl Pioneers delayed motherhood and marriage.
186 families of Girl Pioneers (students at the MAIA Impact School) received 6 trainings in organic gardening and established organic gardens in their own homes in 40+ surrounding rural communities in Sololá.
MAIA team: 15 received training and implementation of organic garden project
50 graduates of the MAIA Legacy Program received organic gardening training sessions virtually.
Girl Pioneers worked with local community councils to identify and distribute emergency food baskets to 254 of the most vulnerable families impacted by the COVID-19 pandemic (making three deliveries, totalling 763 emergency food baskets).
273 seed kits provided by the Guatemala Ministry of Agriculture were delivered by Girl Pioneers for planting of family gardens.
Awards and Recognition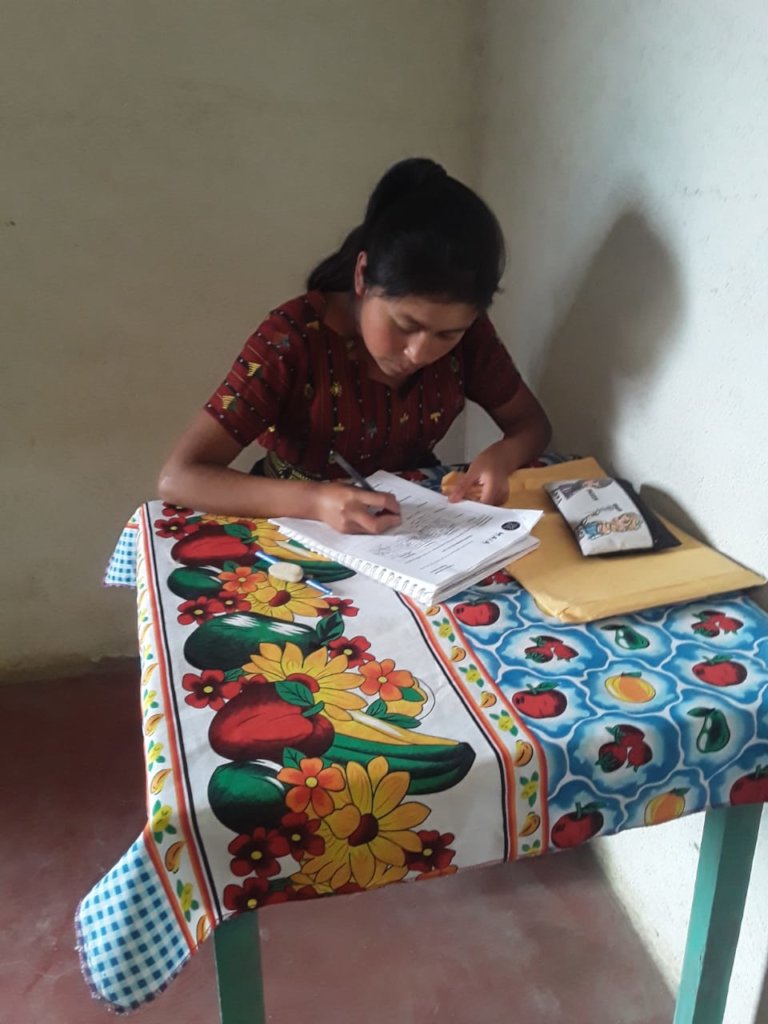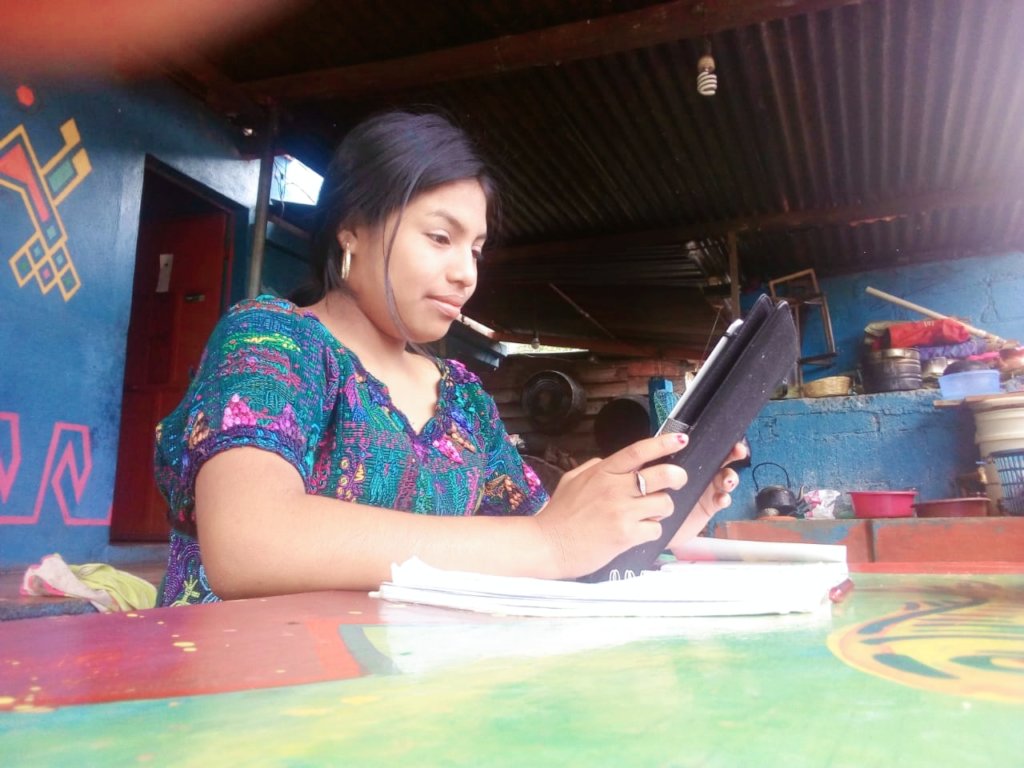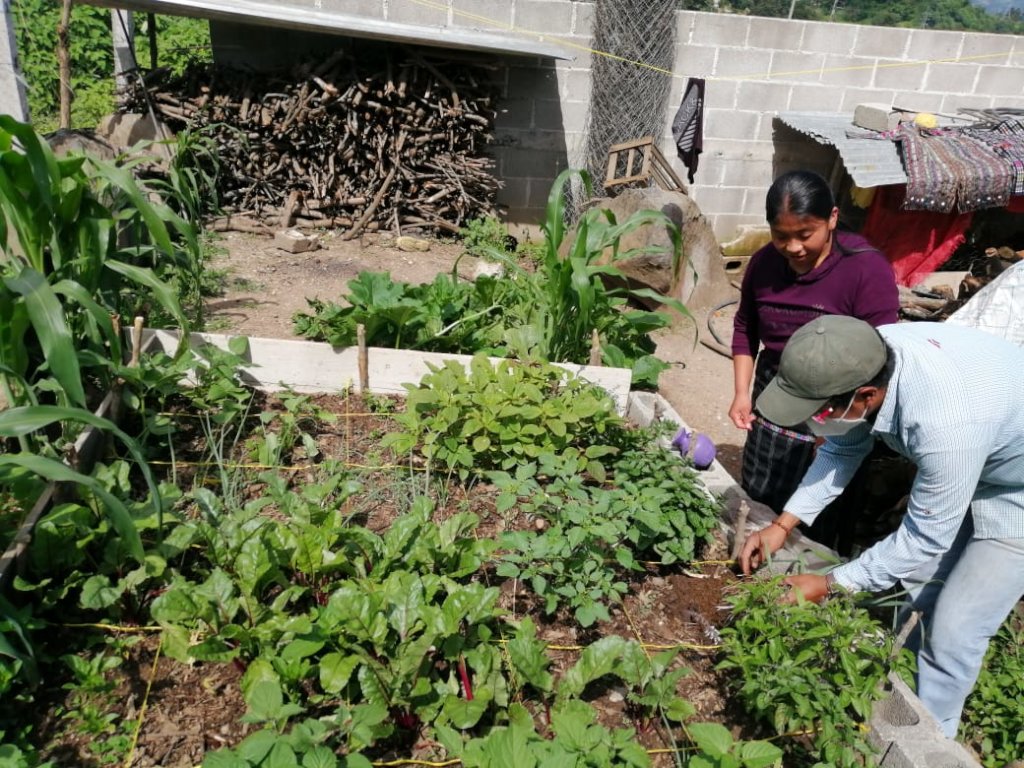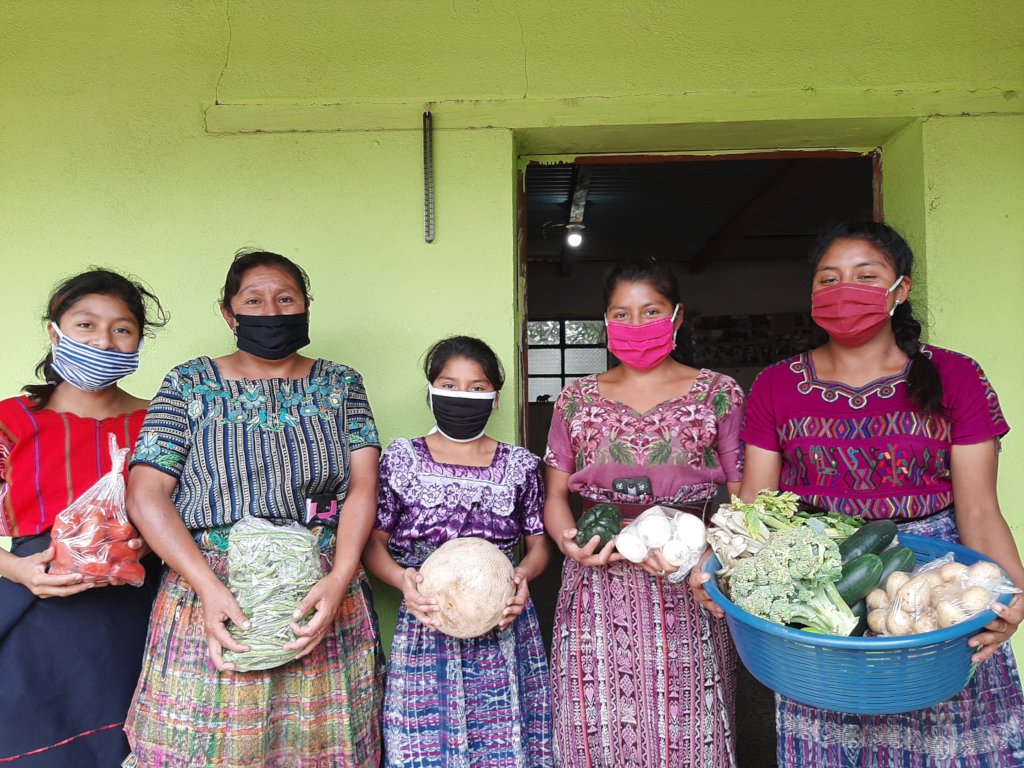 Links: