Project Report

| Apr 11, 2023
Thank you for supporting children in Cape Town!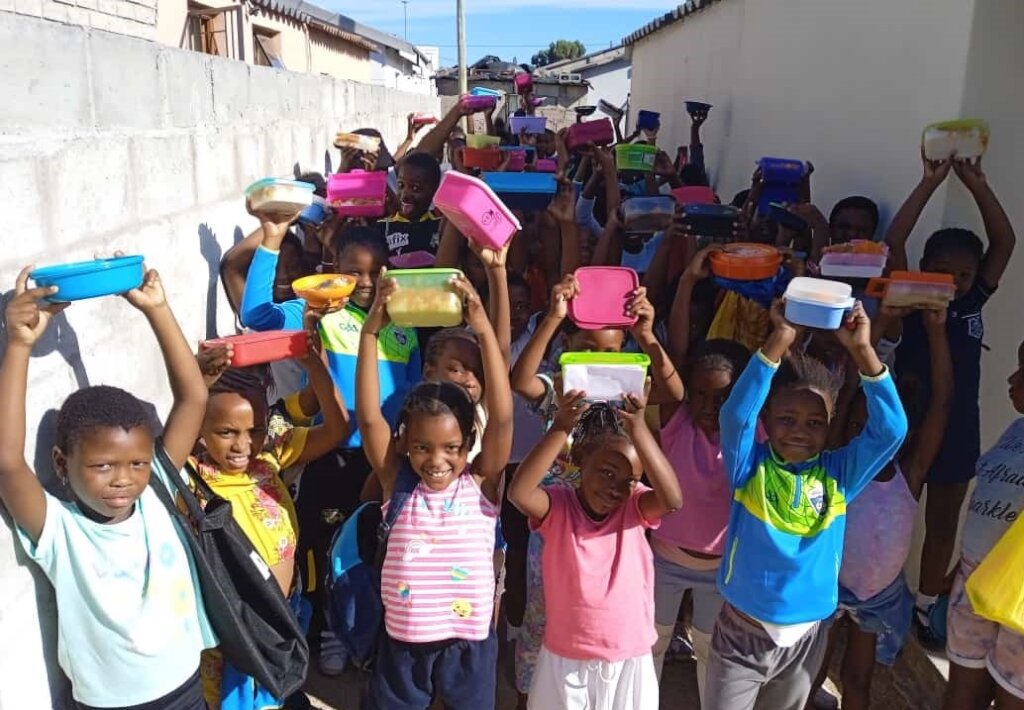 All of us at Children's Helpers Worldwide are so grateful to you for supporting the food and education programmes run by our partner organisation in South Africa, ORT SA CAPE.
Below is an update from Bev at ORT SA CAPE on how your contributions have been making a difference:
------
ORT SA CAPE is an NGO operating at the forefront of education in the Western Cape. We focus on training and supporting teachers in disadvantaged communities in order to ensure that the children they teach are able to learn effectively. Ultimately better trained teachers result in better educated children.
Over the past year, ORT SA CAPE has continued to apply our core values of dedication, integrity, respect, passion, excellence and innovation to everything we do. We continue to take the small steps to effect big change despite the many challenges and obstacles we have faced.
We remain committed to changing lives through education and recognise the valuable role played by educators in our society. To this end we continue to train and support teachers through our various initiatives, helping them find new and innovative ways of teaching. Teachers are arguably the most important members of our society. They give children purpose, set them up for success as citizens of our world, and inspire in them a love for learning and a will to succeed in life. Those who have an impact on the children of society have the power to change lives. Not just for the children in their care, but for the lives of all.
Our teacher training courses continue to inspire educators and are geared at helping them prepare their learners for the future. We continue our innovation in the education space, re-shaping and re-imagining what education could be.
The negative impact of the Covid Pandemic on education and society in general will linger in our schools and economy for decades to come. Since April 2020, ORT SA CAPE has continued to support families and ECD [Early Childhood Development] centres with much needed food relief. This has been a lifeline for many families who are in need of support.
Below is a message written by Dawn, a project manager at ORT SA CAPE:
"I certainly don't have the words to express my heart to you, my gratitude towards your continuous giving to my people has been a road that we have walked for 3 years now and I still remember it as if it happened only yesterday. Showing LOVE IN ACTION, has and will always be one of the values I intend to live by and you have played a tremendously huge part in this amazing and blessed Initiative that we have embarked on since lockdown started in 2020.
Wow, my heart is so touched by your love and the many lives we have touched through our giving!! I thank the donors for all their blessings and the impact they have made not only in Manenberg but in so many areas. We have touched so many lives and that is AMAZING!! ORT SA CAPE can only grow exponentially and go from strength to strength.
My prayers are with you always and I love you muchness. THANK YOU! THANK YOU! THANK YOU!"
Since January 2023, ORT SA CAPE has trained close to 450 teachers across our various short courses, impacting almost 13,500 pupils. These courses include: Perceptual Skills Level 1, Lego Playbox Level 1 and Introduction to Educational Coding and Robotics.
Some of the photos included with this report are from various Lego and Coding workshops focusing on learning through play, These were held in February and March 2023.
Here are some quotes from those who have benefitted from ORT SA CAPE's training sessions:


"We would like to thank ORT SA CAPE for the training they provide, the enthusiastic presenters and for making the workshops so insightful and helpful. Thank you for making a difference." - Deandre, Unique Minds

"Our children are the future of our country. Through ORT SA CAPE, I now have a better understanding of Early Childhood Development." - Wodwa, Educare Principal
The relationships with our partners, donors and beneficiaries continues to be our main priority, always striving for excellence, ensuring best practice, accountability and integrity. Our success during this year could not have been achieved without the continued support from CHW and we remain extremely grateful for the funding and assistance we have received over the past few years.
------
Thank you again for supporting this project through our page on GlobalGiving!
You are making such a big difference for the children, helping to make sure that they receive a good quality education, by supporting the teacher training sessions. Your help with the food supplies for the children is also so greatly appreciated.
Thank you for everything!