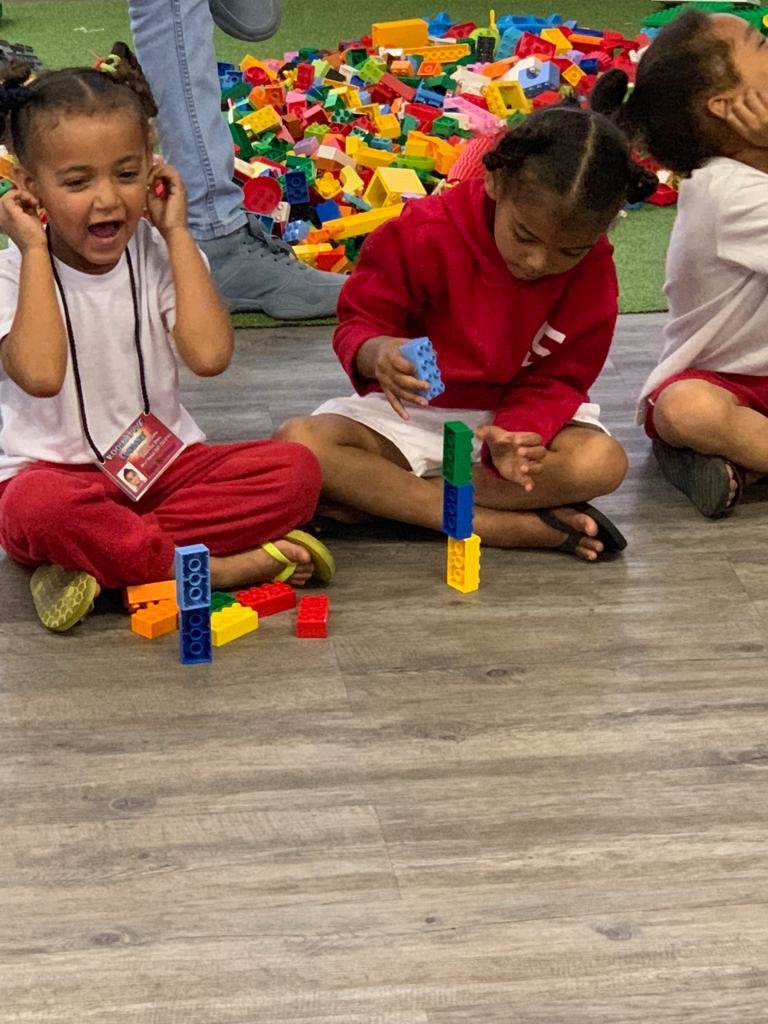 We hope you have had a great start to 2020! Thank you so much to each person who supported ORT SA CAPE's programmes, through CHW, during 2019. This has made such a difference to children, teenagers and teachers from communities around Cape Town. In late 2019, ORT SA CAPE held a workshop for the children from Rooikappie Pre-School Centre. This is another of our partner organisations and we are so glad to have made the link between Rooikappie and ORT SA CAPE. CHW's supporters' contributions helped to make the recent workshop possible. Thank you very much to each person who was a part of this.
Below is a report from Bev and Karen with details about this workshop:
-----
ORT SA CAPE is an education NGO focusing on training and supporting teachers in disadvantaged areas. Our vision is a future where all teachers receive quality training and all children have access to quality education. ORT SA CAPE prides itself on excellent, needs-based training and after-training support visits. Besides concentrating on delivering training in literacy, numeracy and perceptual skills we also offer technology skills development through Robotics and Coding.
ORT SA CAPE has trained over 1,700 teachers in 2019, allowing us to impact over 51,000 learners on their education journey.
Through Children's Helpers Worldwide, we have a relationship with Rooikappie Creche in Ottery. Rooikappie is a shining light in a struggling community. The school is built on a foundation of care and love for the community's most vulnerable children. ORT SA CAPE is privileged to be able to host the teachers and learners from this school at our facility at the Cape Town Science Centre.
On 19 November 2019, 25 children and 3 teachers were hosted by ORT SA CAPE for a fun-filled day of play and learning.
The workshop started off with some fun, interactive activities. These included "purposeful play" using LEGO Playbox and train sets as well as an introduction to coding using "directional mice". These encourage pre-coding skills and the learners were tasked with programming their mice to draw different shapes.
The learners from Rooikappie also had a session using LEGO Six Bricks. These activities are designed to cover all foundation learning areas and are based on learning through play. The activities encourage critical thinking and problem-solving skills in a fun, interactive way.
Following the workshop with ORT SA CAPE facilitators, the learners visited the Cape Town Science Centre. They explored the different exhibits and watched a science show. They ended the day with a delicious lunch.
Zoe is 5 years old and attends Rooikappie from 6am until 5:30 every day. She is in foster care and her foster family receives a grant from the government to pay a small amount towards Zoe's care and schooling. Zoe is one of five children who have all been taken in by the same family. This foster care family has a special relationship with Rooikappie and, together, they are trying to give Zoe the best start in life that they can. Zoe is a bright and sweet child who loved her visit to ORT SA CAPE.
Zoe's teacher is a volunteer at the preschool. Her child attends the school, but she cannot afford the school fees. She volunteers at the school so that her child may stay at the school. She is passionate about children and improving the lives of the children in her care. She enjoys giving back to the community that helps her to care for her child! Going to the Cape Town Science Centre was the highlight of their year!
Each child and their teachers had a wonderful time engaging in LEGO and exploring the Science Centre. Thank you to the funders who made their dream come true today!
-----
Faranaaz, the Principal of Rooikappie, wrote:
"A very big thank you to CHW. Rooikappie Pre-School Centre had the opportunity to visit the ORT SA CAPE for a workshop, as well as a visit to the Science Centre. Thank you for the good work that you do for the underprivileged children of South Africa. We love and appreciate it.
All of us at CHW are very grateful to each of you, for helping to make this learning experience happen for the children!
----
With thanks to Bev and Karen for the photos and thank you to Anne, the founder of the organisation, The Future Factory, for linking CHW with Rooikappie!
----