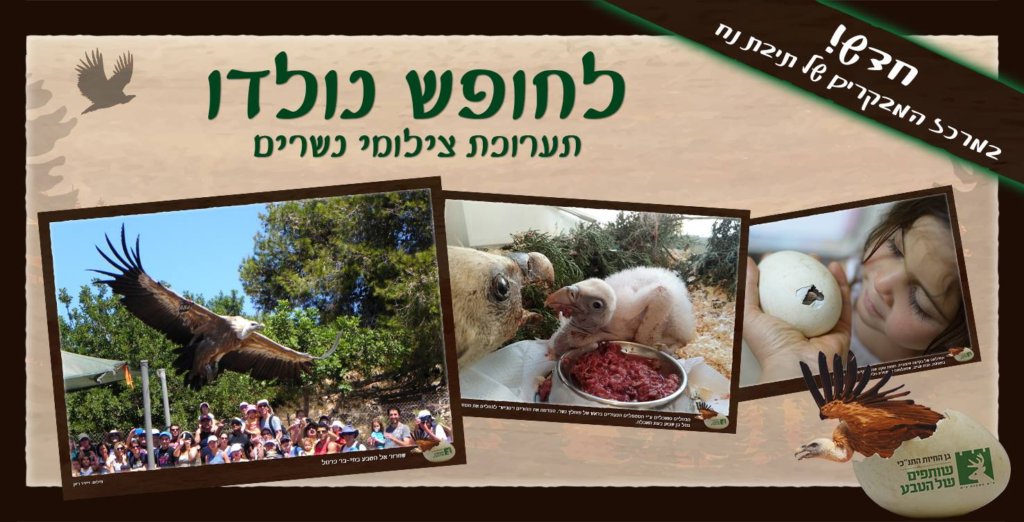 Hello Jerusalem Biblical Zoo supporters!
Since we last reported to you, our regular education programming including after school programs, school field trips, the teen research program and gifted students' programs have continued as usual. Young people of all ages and backgrounds continue to learn in a beautiful and fun atmosphere.
In addition, over school holiday periods, we have continued to run special educational events including a special treasure hunt game "Searching for the Vulture Eggs", special "Meet the Keeper" talks and fun family workshops.
In February we held our annual Arbor Day (Tu B'Shvat) event in which many families participated in planting new trees. This activity was accompanied by other educational activities.
We have also devoted a lot of effort towards publicizing in our written publications, website and on social media of the wildlife conservation efforts we are involved in – including a special vulture breeding and reintroduction program.
Even visitors who don't participate in our educational activities take some educational lessons away with them because our signage, presentations and guides provide information in three languages – Hebrew, English and Arabic. Visitors learn about our fascinating animals and the habitats they come from as well as about the important work being done towards conserving our precious natural environments. Visitors also learn more about how they can be kinder to the environment and live greener lives every day.
Most importantly, we welcome all communities to learn together in a spirit of tolerance and co-existence.
Thank you for being a part of our efforts to educate our community in an atmosphere of inclusion and tolerance.
The Education Team at the Jerusalem Biblical Zoo