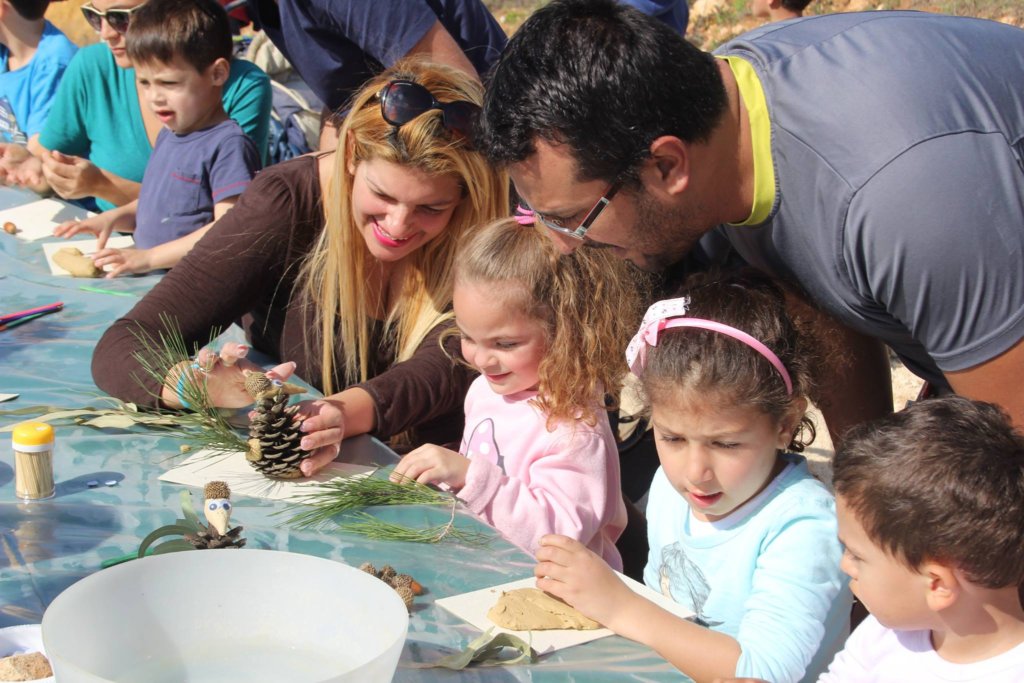 Hello Jerusalem Biblical Zoo supporters!
As usual, Spring is a busy time here at the Zoo with people from all of Israel's diverse communities coming out to enjoy the warmer weather. While they are here, we take every opportunity to educate them in a fun and beautiful atmosphere about our fascinating animals and the habitats they come from as well as about the important work being done towards conserving our precious natural environments. Visitors also learn more about how they can be kinder to the environment and live greener lives every day.
Spring activities began with our annual arbor day celebrations during which trees were planted near the area where the new aquarium facility is being built. Israel is the only country in the world that ended the last century with a net gain of trees and so every year we encourage visitors to continue this wonderful tradition. Visitors were also treated to an arts and crafts workshop using natural materials collected from around the Zoo – thus reinforcing the idea of re-using and recycling materials.
Last week, we celebrated the annual Purim holiday, during which it is traditional to dress up in costume. Special educational workshops and guided activities showed visitors the importance of enriching the lives of animals kept in captivity through special healthy treats, toys and activities that keep their brains active and increase their quality of life.
In a few weeks, we will be offering special Passover/Easter programs including dramatic performances, family workshops and guided animal feedings.
Between the holidays, our regular education programming continues and we continue to welcome individuals, families and groups of all ages and from all over the country who participate in our many different educational opportunities.
Wishing you all a happy Spring season - stay tuned for summer news in our next report.

The Education Team at the Jerusalem Biblical Zoo