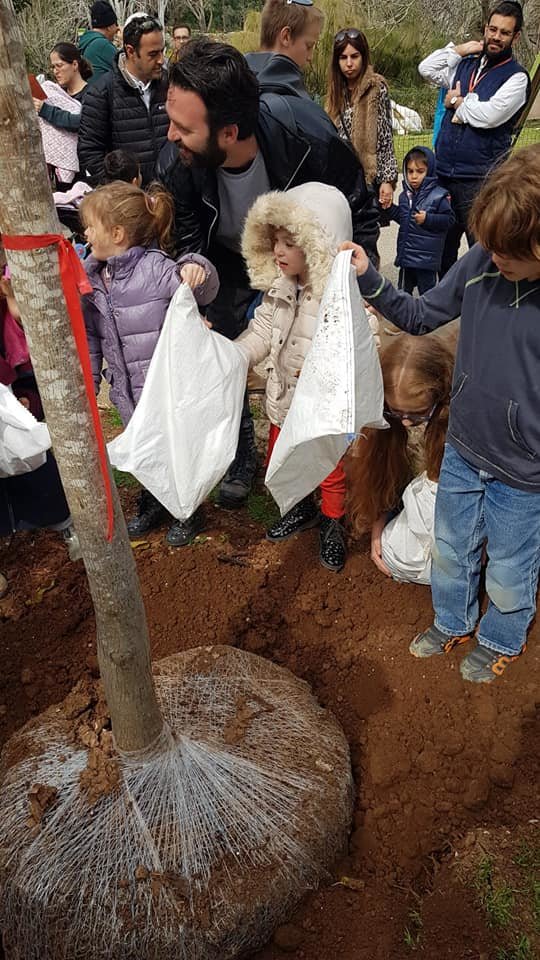 Friday is a popular day at the Zoo for all the different segements of society who visit.
It is not a full work day for either the Arab or the Haredi populations and hence is a day where lots of families come and visit the Zoo for a few hours.
The Zoo runs special activities on Fridays which sometimes include musical performances, special feedings and other activities.
Throughout winter, every month there was an emphasis on a different animal for Fridays, with feedings, enrichment activities and information.
The latest holiday at the Zoo was for the Jewish festival of Tu B'Shvat which was celebrated with a range of activities that were suitable for all communities.
This year it was decided to plant mature trees in areas adjacent to the lake and in the grassy picnic area opposite the flamingos. This is instead of smaller saplings that were planted in previous years. Trees planted were: Redbud (Klil HaHoresh in Hebrew), Mulberry (fruitless) and Planeleaf Mulberry (fruitless).
Participants also did craft activities, making animals using natural materials such as pine cones, leaves and clay and decorated the pots of the small plants that the Zoo handed out to visitors who attended the activities.
In the spirit of the holiday, a variety of dried fruits were offered as refreshment at the event.
Stay healthy,
Rachael and the Education Team.