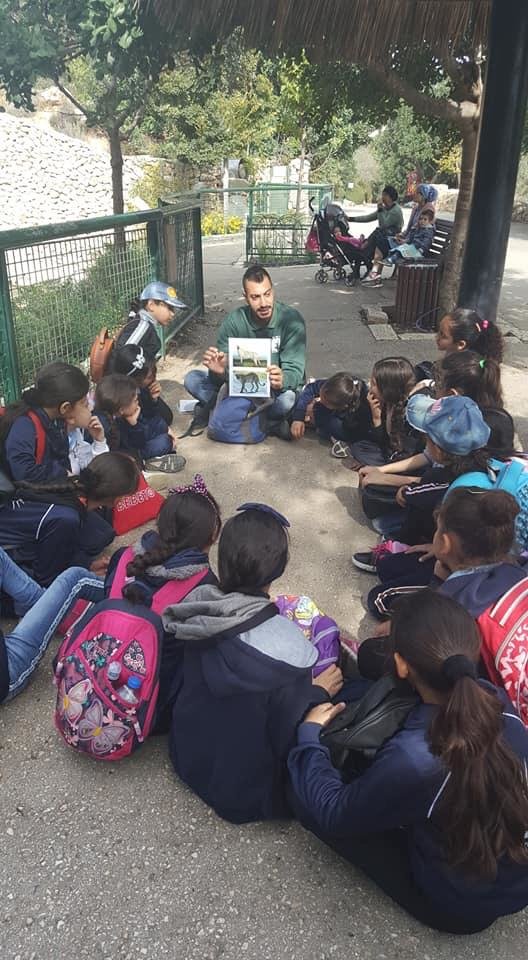 The Arab Language Education Program continues to be one of the most significant educational programs at the Zoo, and the main program out of all the Zoo's departments that is targeted to the local Arabic-speaking population.
Overall 18,525 children in groups from the Arab-speaking population visited the Zoo in the past academic year.
Of this number, 14,649 enjoyed guided educational visits in a total of 556 groups (one guide per group).
Participants come from a range of population groups including Muslim, Bedouin, Christian and Druze institutions. Geographically, a majority come from the greater Jerusalem area including Abu Ghosh, Bethlehem, Ramallah, Hebron but there are also groups who travel all the way to the Zoo from the north (usually Druze) and the south (Bedouin) of the country.
This year the team consisted of 13 guides, all of whom attended the annual zoo guides refresher course, as well as a number of other training courses throughout the year. Many guides work or volunteer in other sections of the Zoo or as field guides working at the educations stations on busy days.
We are now gearing up for the next "busy week" ahead of us with the Jewish Succot holidays.
With warm wishes,
Rachael and the Education Team