We have been working with our nine model communities for many years now, and it has been a pleasure and a priviledge every step of the way. We work with communities in a rural setting, living in some of the world's most harsh conditions. These people live in isolated mountain areas, away from all the modern convenience which we so readily take for granted. There is no electricity, no water, no hospitals, no stores.. Our beneficiaries live simple, but also difficult lives. They work the land, they sell what they can, they look after their children and they look after each other.
I say it has been a pleasure because working with the people of our communities has been like planting valuable seeds in fertile, precious soil. Our approach has always been to empower the communities. By 'empower', I mean that we aim to put the POWER back in the hands of the rural Haitians, so they can gain control over their lives. This is the only approach that would guarantee the communities' autonomy and preservation of their dignity. For what is the point in 'Human Rights' if we do not strive to to work with respect and protect people's dignity?
We are beginning to see the final step being taken by some of our oldest communities. We have accompanied them for many years, assisted them and watched them develop and grow. We now feel like extremely proud parents as we envisage the somewhat painful, but necessary step to begin to let them go and be autonomous. This does not mean we are cutting our ties with them, but rather, that we are shifting our positions to reflect their success. We will always be there to train and assist them.
I say it has been a priviledge because the people whom we have assisted have benefited greatly so far from our intervention. However, we are continuously moved and inspired by THEM. The enthusiasm they have shown, the hunger for change, the organisation skills they have displayed. It has been truly humbling to witness and we are extremely thankful and aware of the priviledge it has been to be part of these communities' transformations.
But our work is not done. Not all our communities are nearing the stage of autonomy, and even those who are still need additional support, technical training and assistance. We are committed to see this work through to the end, and to spread our methods throughout the region to finally rid this land of child domestic slavery. We know we can do it. Our success so far has proven that. And we thank all our supporters enourmously for their generosity.
Looking forwards now, we are beginning to plan and develop a new project which will be part of our model community program. We are in the stage of researching gender issues to create a women-centred project. As with all our other projects, it is important to take the time to fully get to know our beneficiaries and to hear what they have to say before we design any programs. This is one of our currents works in progress, so stay tuned...
As normal, our training sessions have been continuing in the foundation. We are currently training students to become veterinary agents in their communities.
One of the important components of Limye Lavi's Model Community Program is the training sessions we provide to our community members. Here are a few photos from the veterinary training that has been taking place over the course of the last 3 months, in the Limye Lavi centre. All community members know the importance of their animals, so we teach them specialist knowledge like nutritive needs of different animals, how to check for vital signs of health, how to breed them etc. We spend a week on all the different species they have: Cows, pigs, goats, horses, mules, donkeys and chickens.
The training is attended by 2 representatives per community, who then go bak home as trained vets and share many of the things they have learnt. The Limye Lavi experts also have training sessions for animal owners in the communities to teach general care, feeding etc.
These training sessions are very important because animals provide security to the communities. It is crucial that they are well taken care of.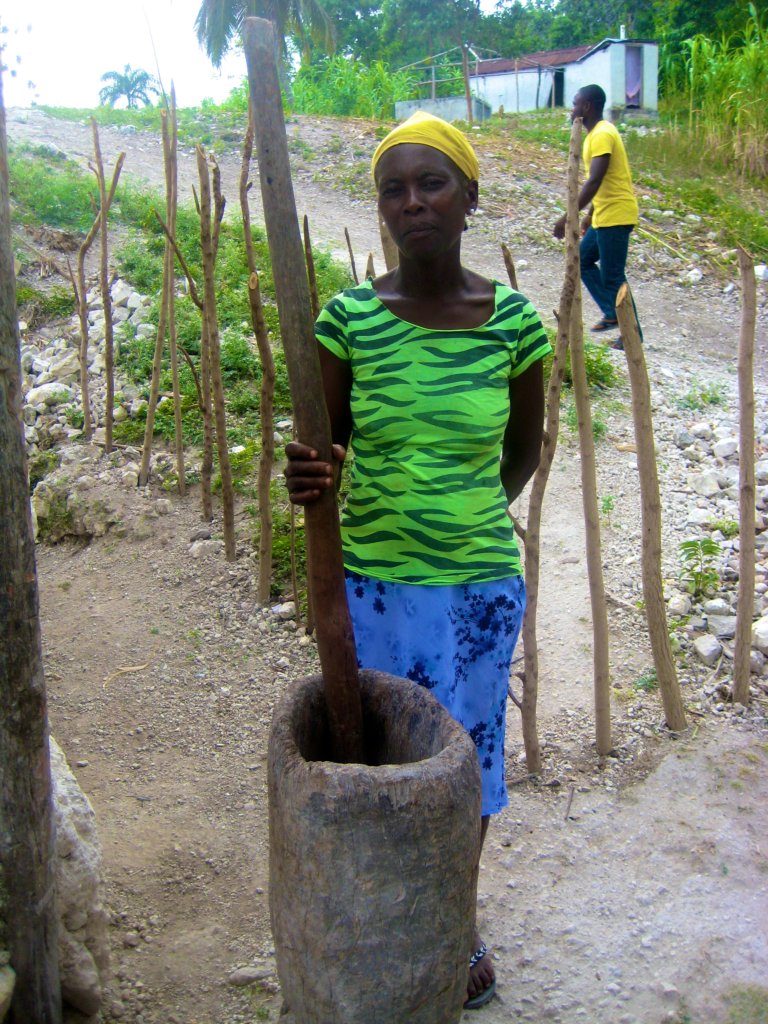 Links: