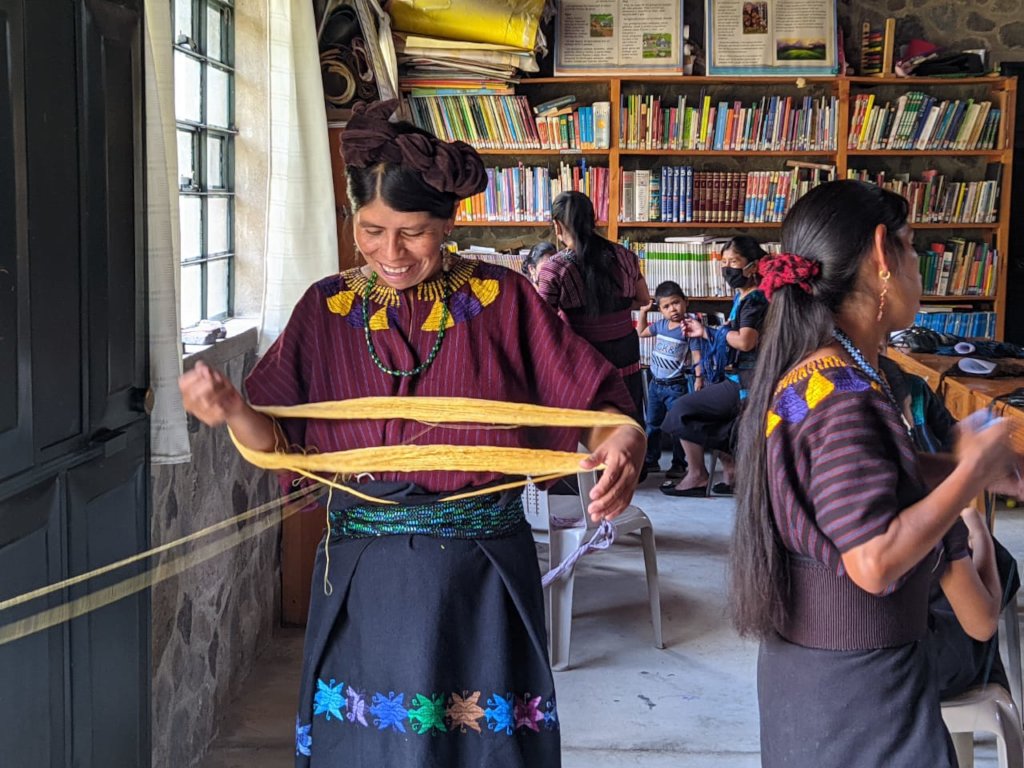 The woman, men, young men and children of our Tzununá village thank you for your continuous support to Chi Tz´Unun Choy, the Community Center in Tzununá!!!
The highlights of this three months are the clases that people are attending. Why they are so important? Opportunities to get trained in things that then become job opportunities are not easy to find for woman in our town. So the scholarships provided to woman and men are doors that we open to find jobs in the future.
Many of the project beneficiaries have expressed how happy they are to learn new skills that will allow them to bring more income to their families.
The amazing fact that some of this classes can happen in our premises have allowed more woman to attend as the Community Center is walking distance from their homes. We are amazed by the results and the products that this woman are making! We have teachers that are coming to teach embroidery and crochet. The woman finished level 1 and Level 2 just started two weeks ago. And we have a big group of woman that study crochet.
A small group of woman did a specialized cooking class you can see pictures of the last day when they shared with the community the food they learned to do. This allows woman that already know how to cook to learn new skills this opens job opportunities also by diversifying the offer. We have a group of men and woman attending a year round cooking class they will allow them to find jobs in hotels, restaurants or create their own restaurant or café. We also have men studying to be carpenters, many men in the community work in building sites so learning new skills will allow them to access better jobs and salaries.
The clases are provided by Cecap from Amigos de Santa Cruz, we provide the scholarships.
At the Library the art clases have continued and we just closed a second training! We have two new volunteers teaching music, and reinforcing reading and empowering young girls and boys to become leaders in their communities.
We were very lucky this passed month that a dear friend of the Community Center and resident in our village collected funds for his birthday as donations to the project. And another resident started to fundraise to built a playground for the children. This is very important as when the mothers come receive the trainings (crochet and embroidery) the children would have a place to play outside. We hope to built this new playground very soon!
People that are receiving scholarships give back to the Community by doing something as volunteers once a month. There was a trash cleaning day and a day of planting trees!
We thank so much our monthly donors that have allowed us to plan with the security that we can provide education, art and culture in Tzununá!!!
We thank so much you're continuous support and generous donations as without this we would not be able to empower the women of our Community!!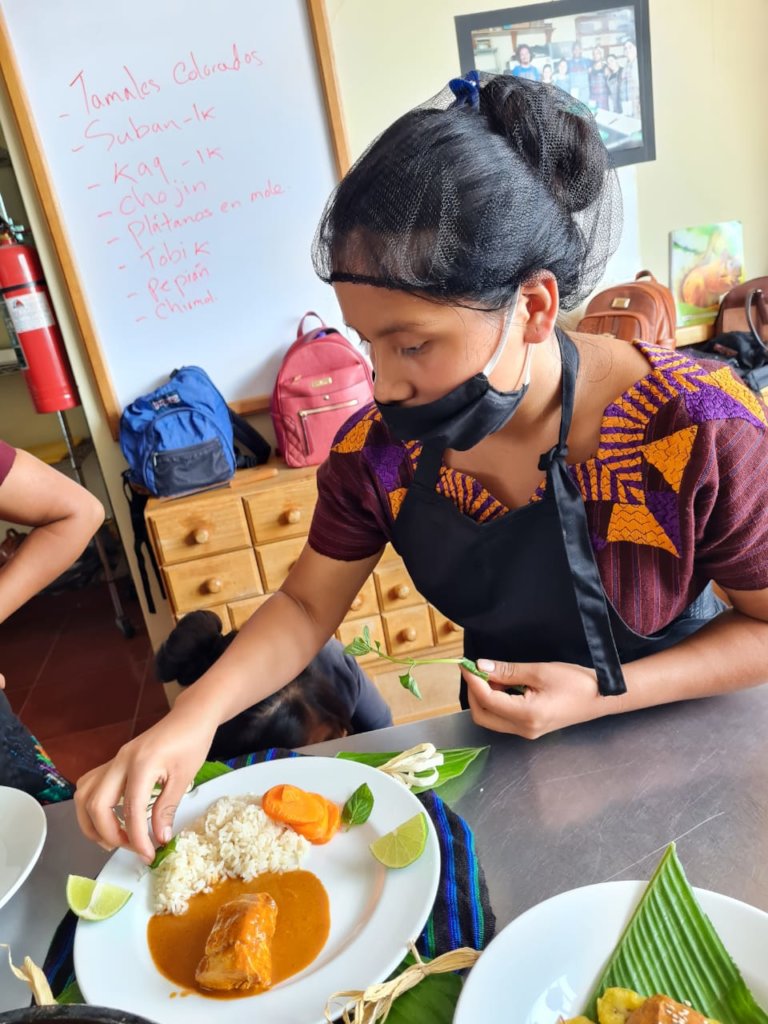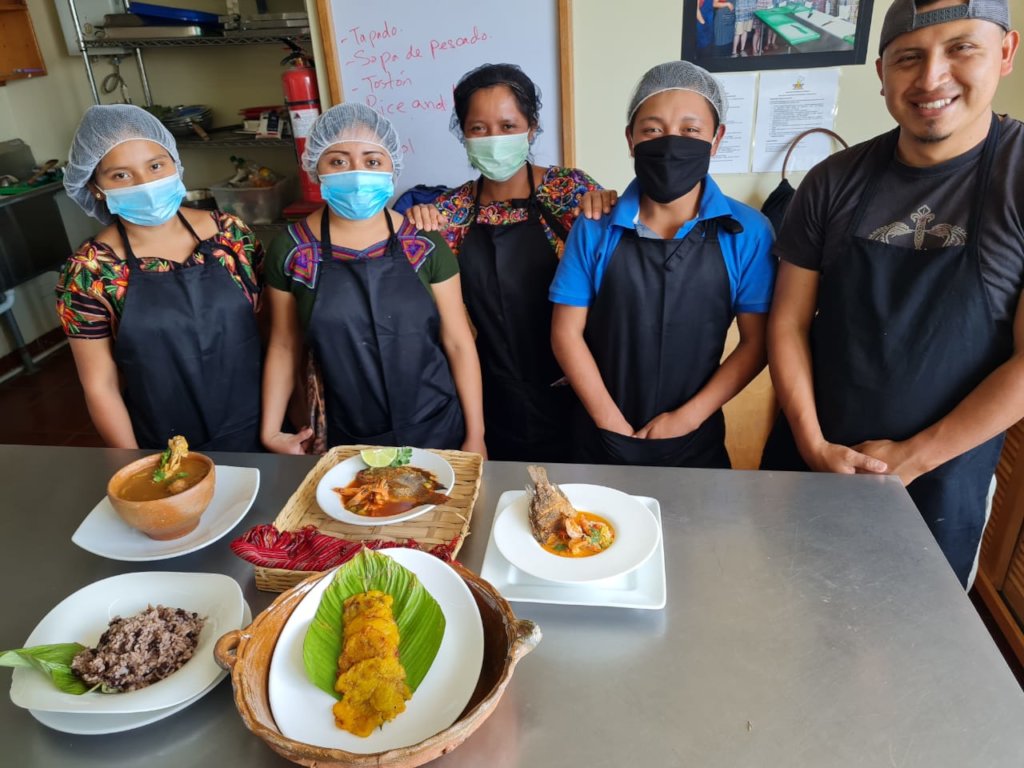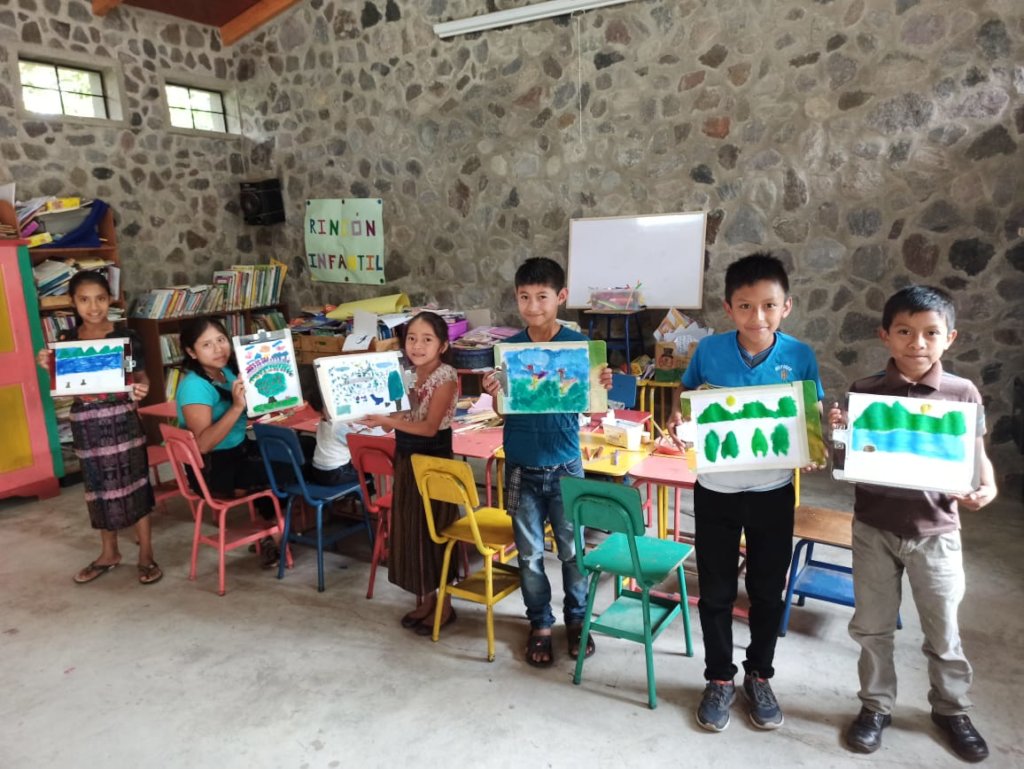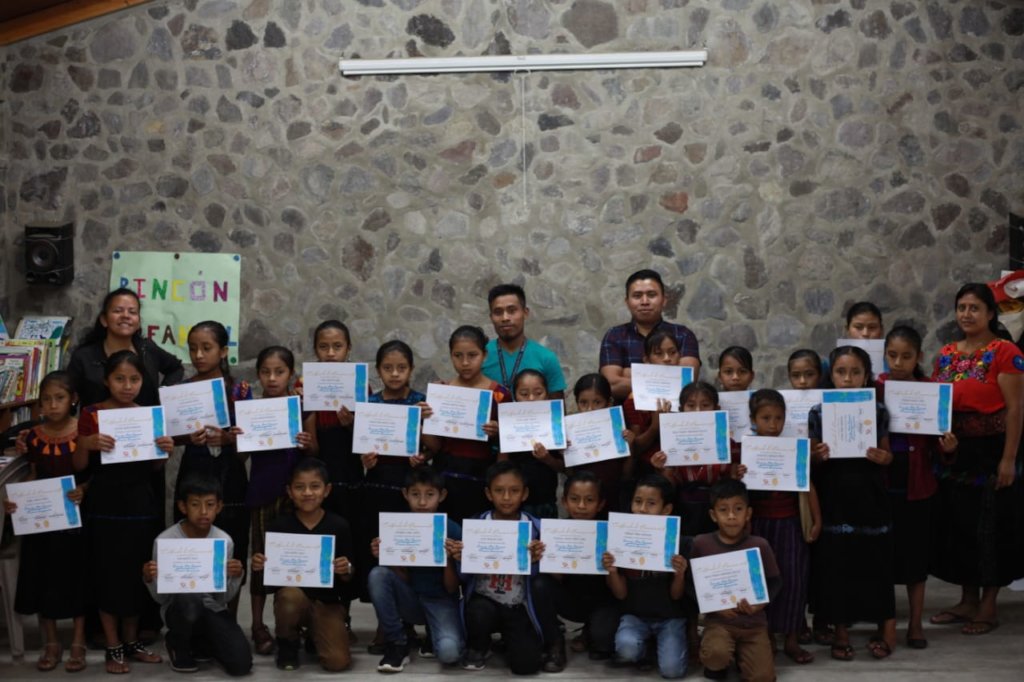 Attachments: