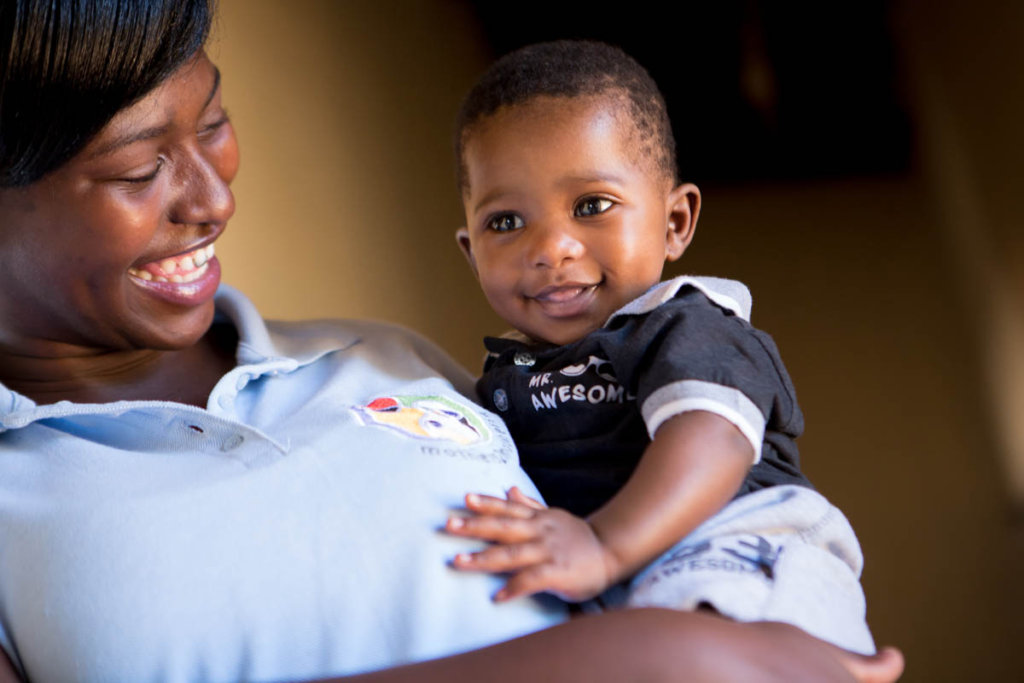 Happy summer from mothers2mothers (m2m)! Beauty, a Mentor Mother in South Africa, was just 17 years old when she learned of her HIV status. Stories like Beauty's are a reminder that m2m's adolescent programme, which provides education and support to adolescent girls and young women, is critical in the fight against HIV.
"I remember the day like it was yesterday, I was 17 at the time going home from school when I saw a mobile clinic and made my way towards it to get tested for HIV. When the results came back positive I was so terrified and shocked. I was scared because I was young and knew very little about the virus. All I knew was that it is a killer. People in my community incorrectly referred to HIV as AIDS and everyone knew that AIDS kills.
I didn't tell anyone about my status, not even my mother or partner, because I feared rejection. I was so confused that I even refused to take the nurse's advice to start treatment. I isolated myself from people, and would often prefer to lock myself in my room most of the time. I kept my status a secret until two years later when I became pregnant. A new fear emerged now; the fear of infecting my unborn baby was overwhelming.
However, I soon discovered there were women at the clinic who were ready to stand by my side and help me through these terrifying times. They were HIV-positive mothers, employed, trained, and empowered by m2m as Mentor Mothers.

Meeting the Mentor Mothers was a turning point in my life, I found a new hope. I am so grateful to the first Mentor Mother I met, her name is Irene, she and her fellow Mentor Mothers gave me advice and encouraged me take treatment and, most importantly, they helped me disclose my status to my mother and the father of my child.

Disclosing to my partner was more difficult and initially he did not take the news well. But with the help of the Mentor Mothers, I encouraged him to go test for HIV. He too was tested HIV positive. My mother on the other side was supportive, she told me that everything was going to be well.

Today I am very proud to say that I am a Mentor Mother and I work in the same clinic as Irene, the very first Mentor Mother that saw me. My life today is full of possibilities.

When adolescent girls arrive at the clinic, I make it a point to meet with them and give them support. I have to be a friend to them, because I know how I felt as a 17-year-old who had just tested positive. I was lonely and had no one, so I know it is not easy being HIV positive, and pregnant young person. You are scared to tell your parents because you are still a child yourself.

Now I am a mother of not one, but two children...both are HIV negative. The one I worried so much about is now four years old. I named her Ntokozo, which means 'happiness' in Xhosa. She likes to read, now she is learning to write her name. I think we have a teacher in the making here. In my second pregnancy I was not scared all at because I knew what to do to keep my baby HIV negative. My baby boy is nine months old and healthy. Both my children are healthy."
Thank you for your support of m2m's goal to reduce HIV infections and HIV-related mortality and morbidity among young women in sub-Saharan Africa.