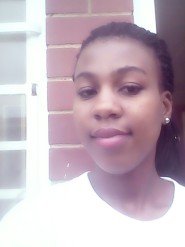 "If you are a girl from a poor background, you see your peers having some things, and you want them. Then this older guy approaches you and provides you with everything you always wanted. He gives you something and you have to give him something back. There's no other way than sex," says Amanda.
Amanda, age 22 and mother of two, is a Peer Mentor for mothers2mothers' (m2m) adolescent-focused initiative in KwaZulu-Natal, the epicenter of the HIV/AIDS epidemic in South Africa. This initiative draws from the DREAMS initiative, launched by the President's Emergency Plan for AIDS Relief (PEPFAR) in Eastern and Southern Africa to ensure that adolescent girls and young women are Determined, Resilient, Empowered, AIDS Free, Mentored, and Safe.
Rates of HIV infection among adolescent girls and young women, aged 15-24, continue to increase, with up to 7,000 new infections a week globally, according to the 2015 UNAIDS Gap Report. Just as worrisome, the Human Services Resource Council (2012) reported that adolescent girls and young women in South Africa continue to make up 40% of the total pregnant population. These high rates of HIV infection and pregnancy are driven by gender inequalities, gender-based violence, poverty, age-disparate relationships, and limited access to quality adolescent and youth friendly services.
To address these challenges, m2m has hired and trained 25 Peer Mentors between the ages of 20 and 24, including Amanda, to promote HIV counseling and testing, as well as critically-needed safer sex education, among their peers in KwaZulu-Natal. The goal is to reduce HIV infections and HIV-related mortality and morbidity among young women.
Thanks to your generous donation, Peer Mentors like Amanda are positively impacting the lives of adolescent girls and young women in their communities. "I like to be a Peer Mentor to help other young women to have someone to talk to who is their age. They tell us it's very good to talk to someone who is your age, who understands you, who won't judge you like your mother. I want to be the shoulders who they can cry on and the person they can talk to. I talk to them about the importance of preventing, testing [for HIV], and using a condom wherever they are."
As part of the International AIDS Conference (AIDS 2016) held in Durban this past July, m2m was invited to highlight its adolescent-focused initiative. m2m hosted a lively intergenerational panel with Johnson & Johnson in honor of their decade of partnership. The panel, Lives Changed on the Way to Zero: A candid conversation with Zolani, teens, and their HIV-positive mothers, was hosted by Zolani Mahola, lead singer of South Africa's chart-topping pop group Freshlyground. m2m invited Amanda and two other Peer Mentors, as well as three mother-adolescent pairs, to talk about the unique challenges adolescents face navigating sexuality, stigma, and peer pressure to protect themselves from infection. The session was the first of its kind to feature HIV-positive mothers with their HIV-free adolescent children.