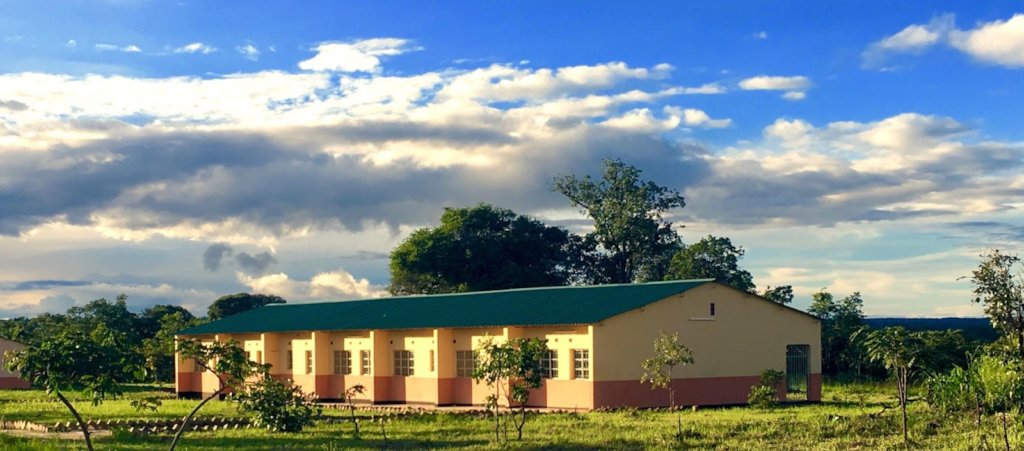 GlobalGiving Report #1
March 1, 2020
Lumwana West Secondary School Three-classroom Block
Secondary school for 2020 has started in the community of Lumwana West in NW Zambia. As Headmaster Mr. Mbongo Njolomba reports, "On classroom accommodation, we now have an average of 90 students per classroom. The grade 12 class has an enrolment of 104. The grade 11 class has 96, the grade 10 class has 87, the grade 9 class has 82 and the grade 8 class has 102. This means that in a total classroom space that we were supposed to have 270 students for the six classrooms, we now have 471 students with an unbelievable 201 excess students."
Overcrowded secondary school classroom

The village population has grown from 5,000 (2016) to 8,000 (2019). The enrollment for 2020 is over 100 students per class! Importantly, as Beth's Girls model the opportunities for an "educated woman," 45% of these students are female. Even double student shifts will not handle the increased enrollment. Additional classrooms are desperately needed. With GlobalGiving's help, EBZEF has raised over $8,000 toward our $35,000 goal. You can help us to build an additional three-classroom block to accommodate the growing population.
Because of our focus on the Whole Girl and her community "to break the cycle of poverty through education," EBZEF's project has been selected to participate in GlobalGiving's Girl Fund Campaign, which works to "accelerate women's equality around the world." The campaign runs from March 6th to the 13th. Friday, March 6th is Bonus Day when GG will match EBZEF funds up to $100. It is a privilege to be selected by GG as one of 200 organizations to participate in the Girl Fund Campaign.
Nursing Student
Science Teacher
Librarian
With GlobalGiving's help, EBZEF has raised over $8,000 toward our $35,000 goal. The sustainable success of this project will fulfill Beth's dream to "give back" by educating the Whole Girl and her community, from pre-school to basic school to secondary school to college/vocational school. Today, EBZEF scholarship recipients (Beth's Girls) are teachers, nurses, social workers, an electrician, a welder, a physiotherapist, a radiologist, a pharmacist, and more. One of our village girls is even studying to be a physician! Nineteen girls are currently on EBZEF college scholarship. EBZEF models how, with supportive partners like GlobalGiving, a small NGO can make such a difference on the other side of the world.