Project Report

| Dec 19, 2022
Empowering Future Leaders with Mentoring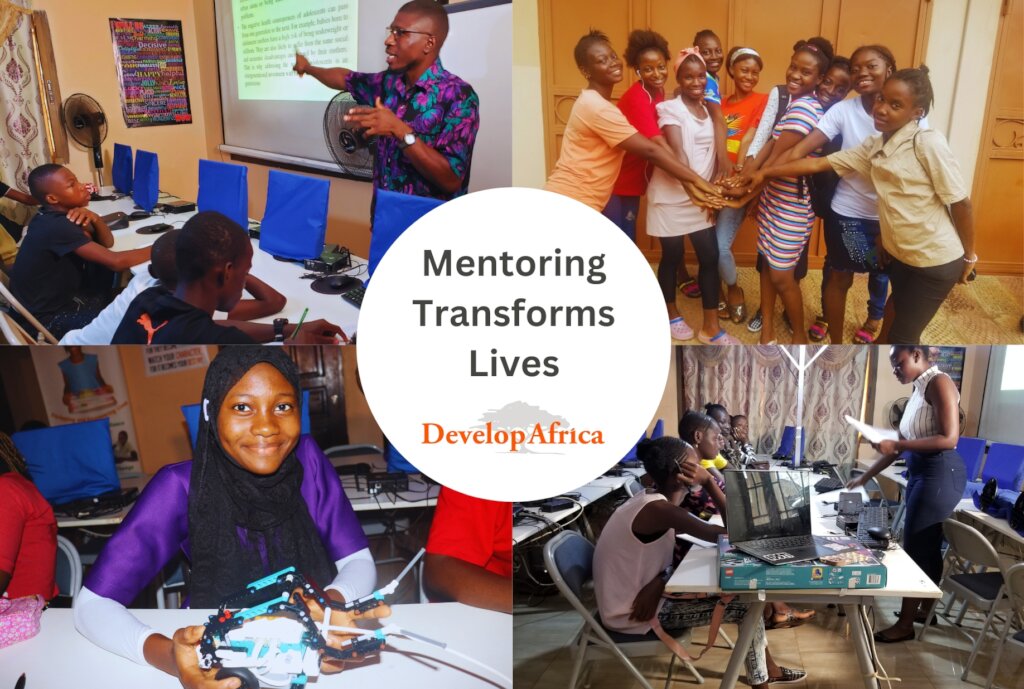 Empowering future leaders is more than just providing them with education, it is also empowering them with the skills and knowledge they need to counter stereotypes and obstacles in achieving their goals.
With the help of mentoring sessions, future leaders can become motivated, be more confident in their abilities, and be outspoken. Mentoring closes gaps and truly impacts lives. Your support helped cover the costs of girls' & boys' mentoring sessions in 2022.
The mentoring sessions covered topics such as Self-esteem and Goal setting to help DASL boys and girls improve their self-esteem and build smart goals, Time Management to teach DASL mentees practical time management tips, Adolescence reproduction, and relationships, a field trip to help the mentees learn about developmental issues in Sierra Leone, Smart thinking and leadership to teach boys and girls basic problem solving and innovative tips, Personal hygiene and self-care, STEM Lego project, Financial literacy to discuss significant financial knowledge necessary for making critical financial decisions, and a Debate and quiz competition to bring the two mentoring components together to debate on relevant issues affecting human capacity development in Sierra Leone. This video shows a recap of mentoring in the past.
We greatly appreciate your support for the future leaders in Sierra Leone and invite you to consider a year-end donation to support mentoring sessions in 2023.
Another great way to help us reach our goal is to share this project with your contacts and post it on social media. Copy and paste the text below or create your own.
I support Develop Africa and invite you to help educate future leaders in Sierra Leone. Go to http://goto.gg/2291 to donate.
If you have any questions, please feel free to email us at GlobalGiving@developafrica.org.
Warm regards,
Amy and the Develop Africa team
Links: