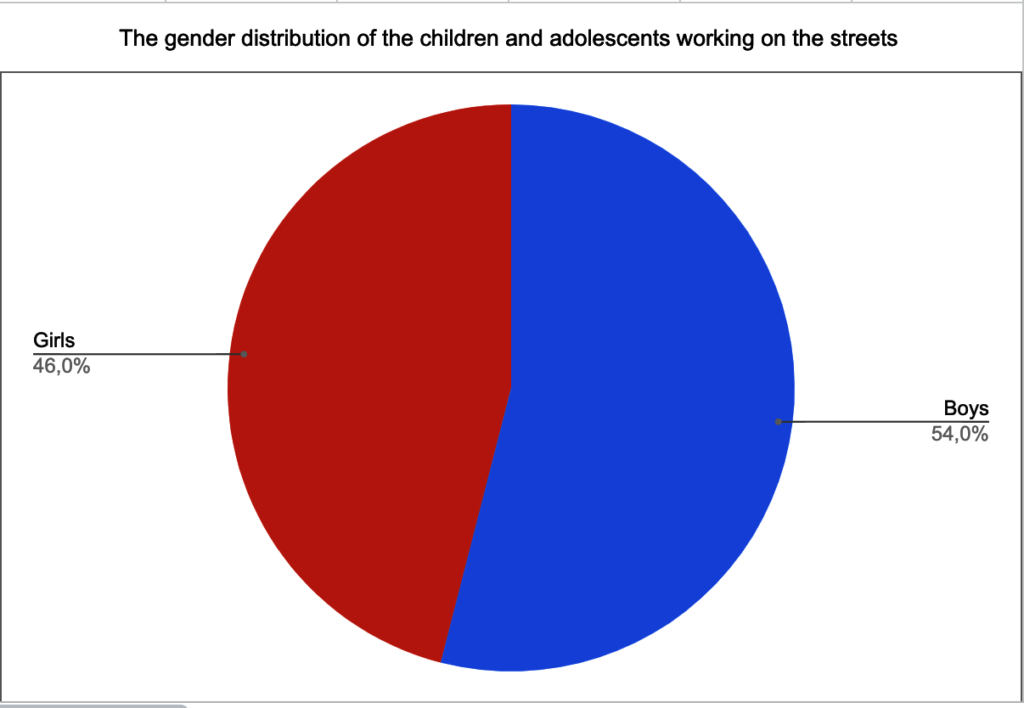 So... We're back on the street! The pandemic has hit us hard, as well as many around the world.
Finally, it's been possible for us to take back the streets, and start unfolding the classroom at the crossroad!
To be able to provide the kind of services needed, we needed to get back out, investigate, and understand the socio-economic situation of the street working children and adolescents in a post-COVID-19 world. The first phase of the preliminary process of the project was to observe streets, avenues, squares, parks and other public areas that can facilitate selling goods and services.
For two weeks, we went out to observe the infantile working population, to get a better idea about their gender, age, ethnicity, the activity they carry out, whether they work or accompany family members who work on the streets, and the location where they work. In total 322 children and adolescents, were registered. The first phase of the new cycle of the project, which will last two months, was composed of a total of 25 routes observing the situation, in total 43 hours of work.
Those working on the avenues and the crossroads either clean windshields, juggle, sell candies and snacks, or beg for money. Those working in the squares sell plants, snacks, handcraft, and traditional clothing, or beg and sing. Among the boys and girls we've registered among others, ethnicities such as Tzotzil, Mixtecos, Otomíes, Wixarica, and Mestizos.
It is important to mention that age and ethnicity is the investigators' judgement
The step is to initiate "Operation Friendship" to the closer to the population at getting to know their individual reality and circumstances. We're so thankful for the trust and support you have shown this program! Thanks to you, we're able to continue attending the girls, boys, and teenagers that each day goes on the streets in order to create a life for themselves!
From the