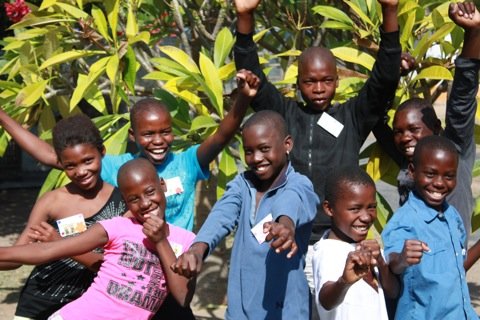 No no no, we didn't forget you, although January is almost over, we are still in time to thank you for your great support last year and all the previous years! It is greatly appreciated and we are proud to have you as part of the Daktari family. We wish you all great happiness for the New Year and look forward to another year of working with you.
2011 saw our Global Giving friends almost reach our $40,000 target for the "Over 220 South African youth educated about nature" project. This year we will be introducing a new project and hope that we can count on your continued support, both financial and moral, in 2012. We in turn will bring you regular updates and exciting news from Daktari!
Last year Daktari hosted a whopping 387 underprivileged children and we hope to continue that success in 2012. From talking to international volunteers, to learning about life cycles, fun and games to three square meals a day, the children really enjoy their time at Daktari and leave with a new sense of purpose and pride in both themselves and their country. Daktari plants the seed of environmental awareness in these children, they must then nourish it and help it to grow. Risette, the Outreach Manager (see project "Teach over 200 kids in eco clubs in rural villages") asked the kids last week to write about their best memory, more than half of them wrote about Daktari. It is small things like this that truly touch our hearts and give us the will to continue with the work that we are doing.
Thank you again for your support,
The Daktari Team :o)