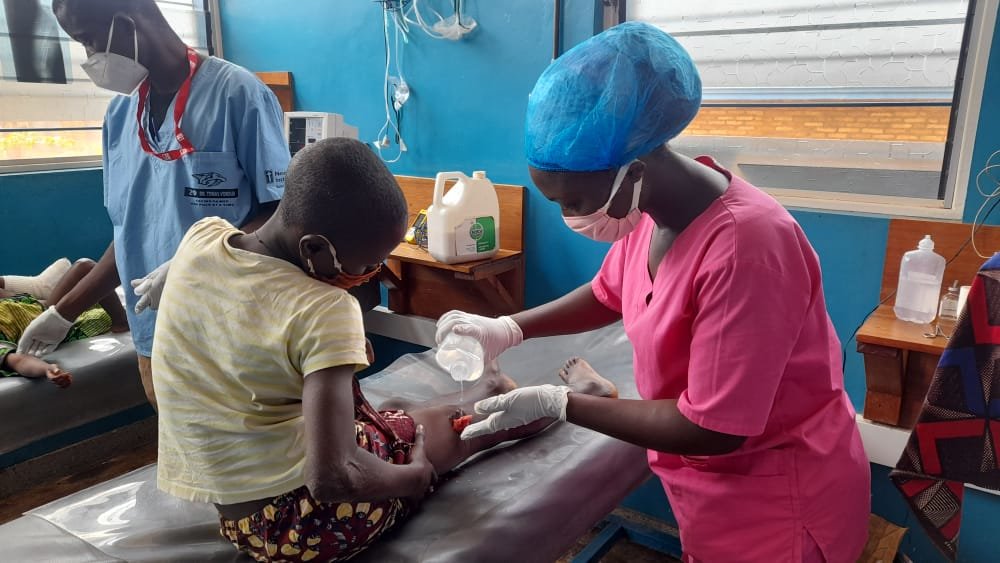 We're excited to report that Claudine's 4-month clinical training is well under way! The teaching hospital she serves is located in a remote, mountainous community in central Burundi. I recently asked her about this new chapter of her academic life.
Q: How does this internship differ from the earlier ones just outside the main campus in the city of Bujumbura?
A: This one is a bit different because in the last one, I was assisting nurses, and in this one I'm doing practical applications myself, under supervision.
Q: How do you find the learning process in this hospital?
A: Here, there's always something new to learn about. I really love it! This place is always full with patients. I gain a lot of applied learning as I work with them.
Q: How is the internship organized?
A: We have 4 rotation cycles. I began with the intensive care unit and discovered an overwhelming number of patients experiencing 1st- 2nd-, and 3rd-degree burns. The next rotation – which I just finished—was in community medicine. The focus there is on vaccines, family planning, and counseling for pregnant women. This week I begin a new rotation in the maternity ward. I like the idea of this one. My last rotation will be in surgery.
In the next report, we will explore the latest developments in Claudine's soaring level of confidence. It is exciting to witness as it evolves.
Thank you for the support you have provided to make Claudine's nursing education a success. Our account balance has lowered due to decreasing donations, and we need to raise levels to ensure continuing payments for tuition, materials, and modest living expenses. We hope you can help us out.
Conveniently, GlobalGiving's semi-annual Little by Little campaign is fast approaching. All online donations up to $50 given September 13–17 will be matched by 50%. We are grateful for any donation at any time, but please keep this in mind and spread the word to others you know in and beyond your community.
Thank you!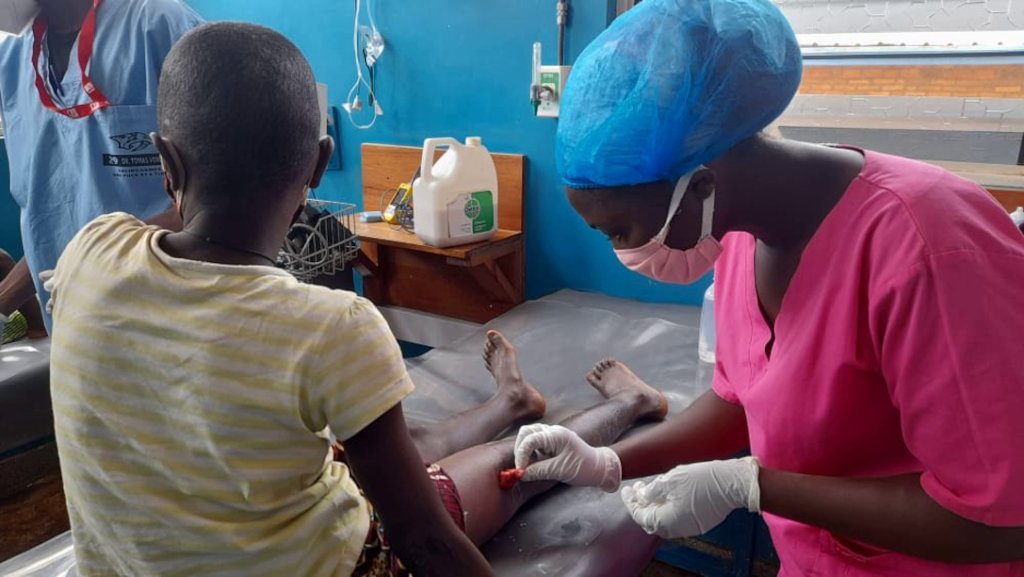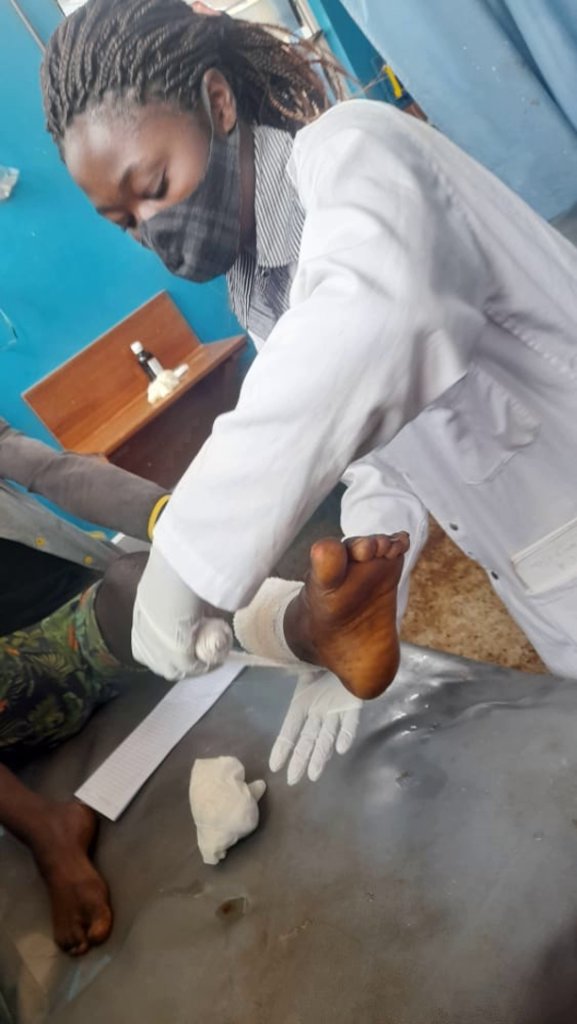 Links: