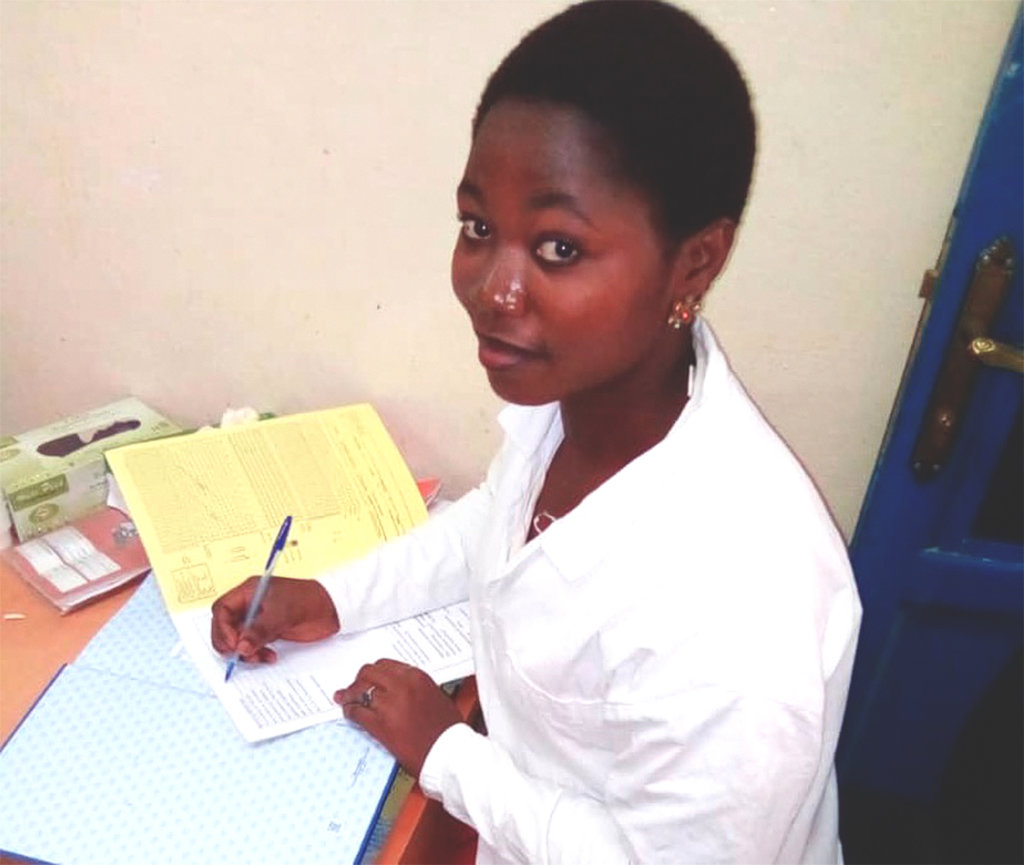 Welcome to the Little by Little campaign! Throughout the week of Sept 14-18, GlobalGiving will match half of your donation up to $50. You can also start a recurring donation for an ongoing "little by little" show of support: Your first one will be matched after 3 months. Of course, your donations are welcome any time of year.
Thank goodness, there have been no cases of Covid-19 in Claudine's university community, so her studies have continued uninterrupted. She recently completed her introductory internship at a local hospital. Her duties were performed mainly at the front desk, greeting and assisting new patients and asking preliminary questions before she accompanied them to the intake process with a registered nurse. She served 3 weeks in the emergency room and another 3 weeks in the maternity and pediatric ward.
In this new age of Covid-19, the UN reports that the achievement of Sustainable Development Goal 2 - "Ensuring Healthy Lives and Promote Well-Being for All at All Ages" - has been set back considerably from meeting its goal in 2030. Among the implications of Covid-related health care disruptions:
- Hundreds of thousands of additional under-5 deaths may be expected in 2020
- Illness and deaths from communicable diseases will spike
- Service cancellations will lead to 100% increase in malaria deaths in Sub-Saharan Africa
- Childhood immunization programs have been interrupted in around 70 countries, including DR Congo
In such a disheartening environment, you may wonder if adding one more nurse to the work force can really make a difference. But when we remember the vulnerable rural areas in which Claudine would like to serve, one more nurse can save lives and inspire others to follow in her footsteps. For that prospect, we thank you for your support.
Don't forget, if you're reading this on or before September 18, 2020, your donation will be matched by 50% !
Everyone stay safe and well out there, please.
Links: