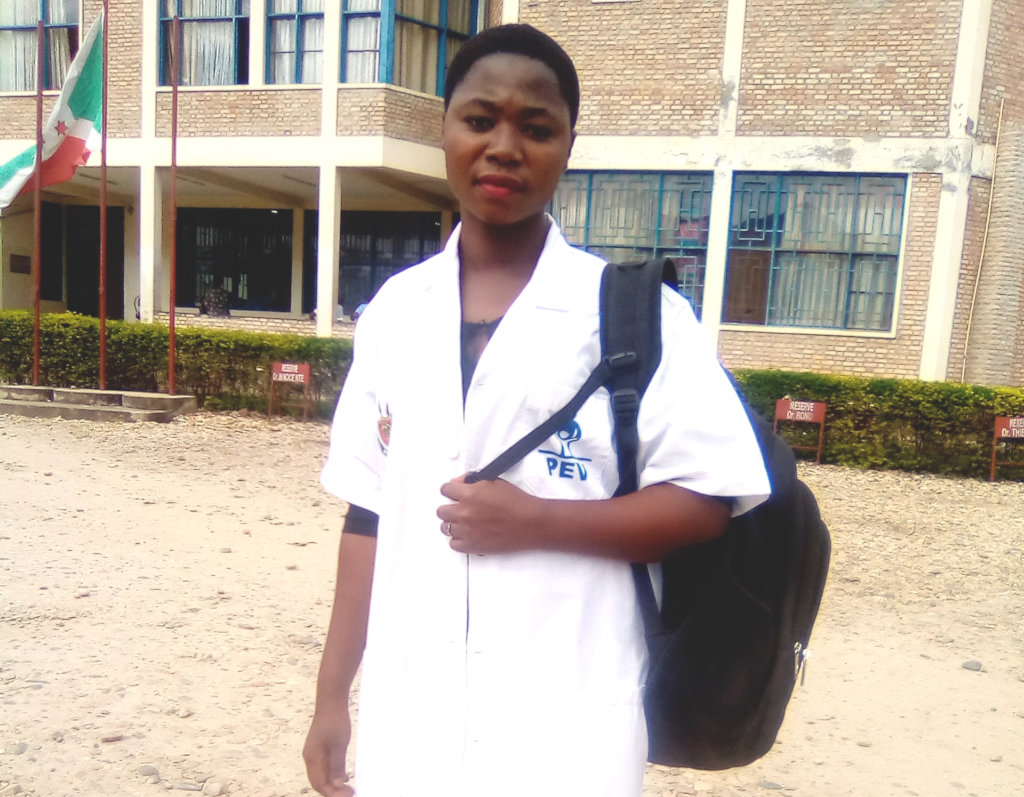 Get ready to hear Claudine speak about nursing!
Did you know that 2020 is the International Year of the Nurse and the Midwife? Earlier this year, the World Health Organization (WHO) issued a report, The State of the World's Nursing: Investing in Education, Jobs and Leadership. It shows the dire importance of the subtitle's investment goals and how to achieve them. Since the report was issued, we are seeing the critical role of nursing every day in the reality of COVID-19. Your support to this project will advance a key goal: nursing education.
Claudine has just completed theoretical coursework and will soon be serving the first of two clinical training segments in her 3-year nursing program. It will take place at a well-reputed Burundian teaching hospital 2.5 hours away from her university campus in the capital, Bujumbura. Now treating COVID-19 patients, the facility serves impoverished rural communities – places that inspired Claudine to become a nurse.
I asked Claudine to share how she feels about undergoing her training during this global pandemic. What follows is a written transcription of Claudine's audio recording (translated from French). We hope you can hear tones of determination, purposefulness, faith, and even joy as she looks ahead to challenges and opportunities to serve others as a nurse.
I am not afraid of Corona. Because I am a nurse. How can I be afraid of Corona? I am a nurse! This is our role. For instance, hospitals never close. Why not? Because it's impossible! Doctors, nurses, or even midwives cannot stop working because of Coronavirus. No, we cannot stop working because we are future nurses. We are the future! It's our job, our commitment. This is why we need to continue working. We can do it, and we must do it.
Now, we need to do clinical training. It's mandatory. Even with Corona present. We must work. We are the future nurses of our country; that's the reality.
I'm really very happy to begin clinical training! I will go to see with my own eyes, to observe the procedures, and to practice them. So far, I have studied theories, but it is important that I practice as well. This is why I am so happy. I am not afraid of Corona. If I am afraid of Corona, then I won't make it. Other viruses will come—bad ones even worse than Corona.
That is how it is, Mama [madame/mother]; do not worry. What is important is that we pray and take preventive measures such as washing our hands all the time, avoiding touching things, not greeting people by touch, and not joining large crowds.
We are the future. We cannot stop working. No, it is our job, Mama! Do not worry. God will help us, but we will also do everything in our power to survive and thrive.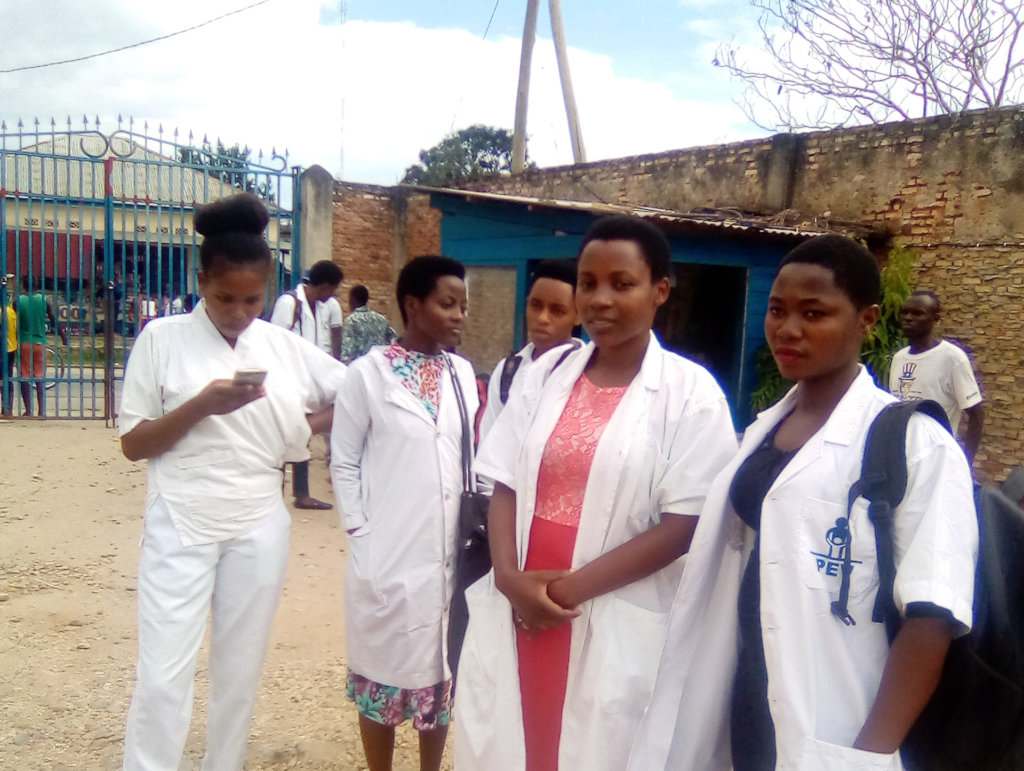 Links:
Attachments: