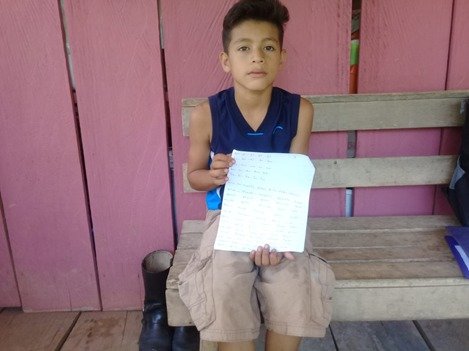 EDUCATION THAT CHANGES LIVES
The special education program, which serves children with disabilities, received an application from a 9-year-old boy with dyslexia, reading and writing problems, social interaction problems, and low self-esteem.
TESTIMONY:
I did not know what to do to help my son, and no matter how hard I tried, I did not achieve the expected results, I wanted him not to confuse letters, to learn to read and write well. That is how I found out about the special education program promoted by the Un Mundo organization, and I joined him to be part of it.
From the first day of being part of the program, a volunteer or educational facilitator of the organization began to work in a personalized way with my son, and designed an Individual Educational Plan (IEP) that is followed up every day.
The improvement that my son has had is remarkable, and he can now read correctly, form short sentences, structure simple and compound words, interact with children and adults without any difficulty. My challenge now is that he can finish his primary school, he would be the first in the family to achieve it, since his other siblings could not reach that goal.
I am sure that, like my son, there are other successful experiences that would not be possible without the intervention of organizations like Un Mundo. That is why I invite you to make your contribution or donation to this program, and spread the word with your friends and family.
With little, we can make a difference in the lives of others.
Links: