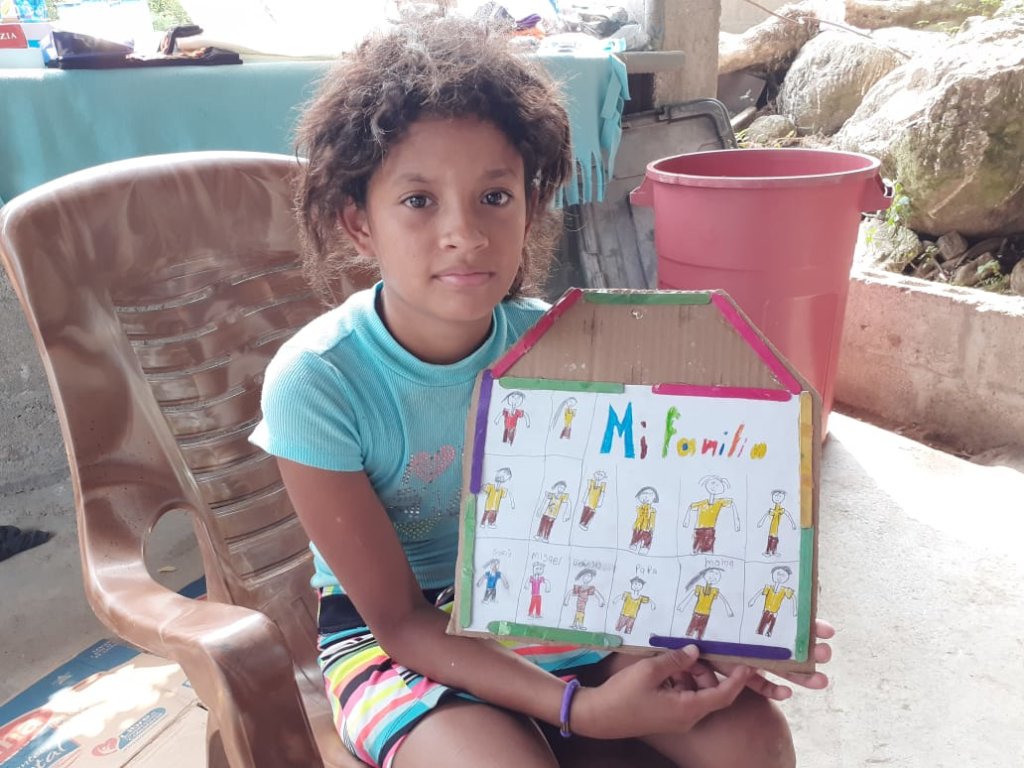 THE FAMILY AS A FUNDAMENTAL BASE...
Inclusive education in times of COVID-19 is essential to work on the child's psycho-pedagogical and leadership development, and for this reason a playful methodology has been created with activities that the child must carry out at home, with the help of his father.
In the region where the Un Mundo organization works, it is not possible to use technology for educational work, since some of the communities do not have electricity or a cell phone signal, so a parcel box was created, where the weekly work is deposited, taking all the security measures and protocols, to ensure that there is no risk of contagion.
The children have found in the Un Mundo organization, a window and opportunity, to continue enriching their knowledge.
GIRL'S TESTIMONY:
In this quarantine by COVID-19, and thanks to the support of the Un Mundo organization, I have seen how my parents have been involved in my tasks. I have been able to feel a lot of happiness knowing that this methodology of working at home helps the whole family to be involved. Today we have realized the importance of the family, as a fundamental basis of education.
If you already collaborate with this program, we thank you. If you still don't, we invite you to join this cause and spread the word among your friends. This program is changing the lives of many children who, due to their living conditions or disabilities, have been excluded.
Links: